I got the shipments of my massive orders from my Black Friday shopping spree (see my original post in the Baseball Box Break forum). I am going to post the box breaks for each sport under the proper forum. Here is the one for basketball.
Box 1: 09/10 Upper Deck Blaster
Base: Michael Jordan
Rookies Gold: Taylor Griffin, DeJuan Blair, Darren Collison, Taj Gibson, Patrick Beverley, Dante Cunningham, Jame Johnson, AJ Price, Danny Green, Chase Budinger
Rookies SP: Hasheem Thabeet, Jonny Flynn
Immortals: Bill Laimbeer, Sean Elliot, Reggie Theus
Now Appearing: Chris Paul, Dwight Howard
Masterpieces: Robin Lopez
Jordan Legacy: 493, 805
Dual Game Materials: George Gervin/Carmelo Anthony
I have been working on a master set so while there wasn't anything spectacular there were a couple cards that helped with my master set.
Box 2: 2012 Leaf Ultimate
Autographs: Nnemkadi Ogwumike, Tornike Shengelia
Gold Autograph: Bradley Beal (08/10)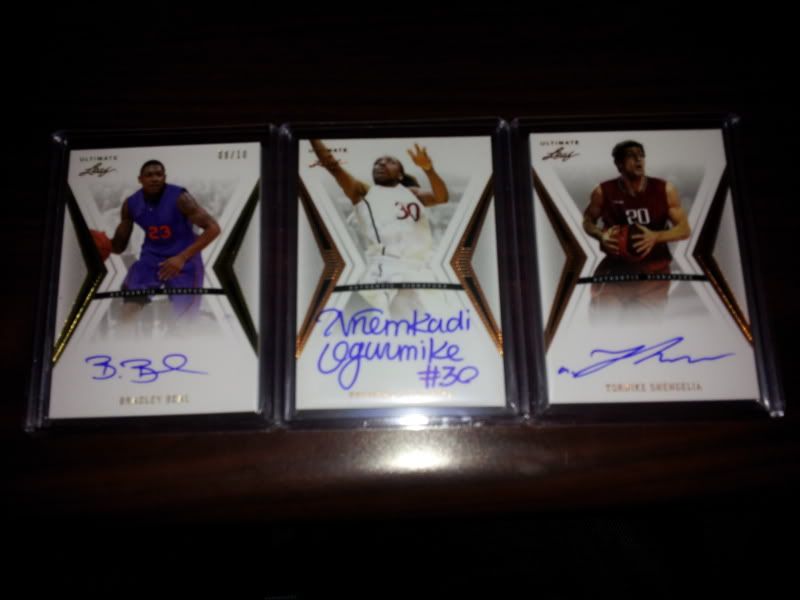 While I was hoping to pull a Karl Malone, I am stoked about the Bradley Beal.
More to come later.
---
Next box: 2009/10 Prestige Rack Pack Box
Base: Kobe, Lebron, Durant, Wade, Shaq
Legends: 36 total
Rookies: 36 total including Blake Griffin college, Jrue Holiday college & pros, Jame Harden, Stephen Curry college, Tyreke Evans
Draft Pick Light Blue: Austin Daye (576/999)
Bonus Shots Orange: James Johnson (060/300), Tyreke Evans (281/300), Tim Duncan (042/300)
NBA Draft Class: Christian Eyenga
Stat Stars: OJ Mayo
Prestigious Pros Materials Blue: Dwight Howard (195/250)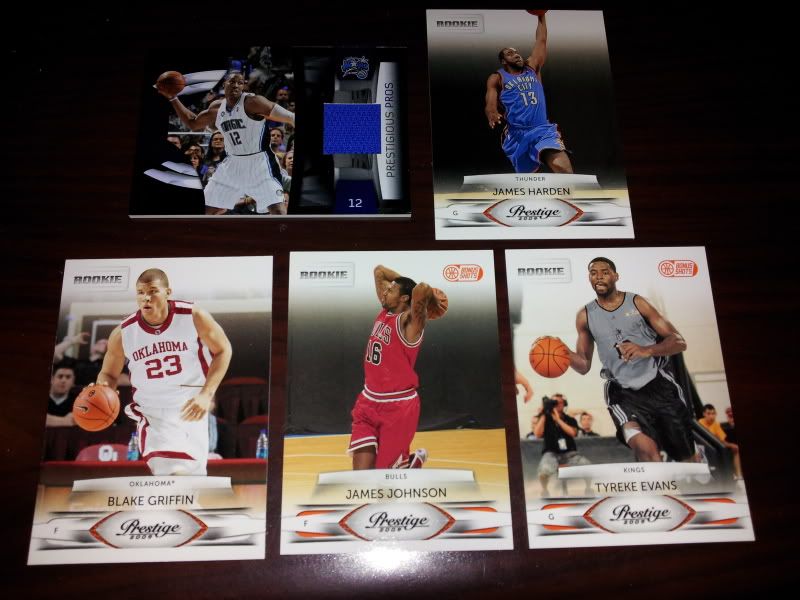 I am probably going to go after the set of base, legends, and rookies since it looks like I am pretty close.