So as you all know by now, I have a wild dream of one day (20+ years from now) opening up a museum in western Canada entirely dedicated to the history of NHL goaltending. My goal is to own at least one piece of significant game-used memorabilia from every player to ever play at least one regular season minute in the NHL. Because of my standard, adding new stuff is pretty hard as I don't care about middle of the career set 2 stuff. Everything that I own has to matter...first game, last game, last season, first shutout, last shutout, first point, etc.
This Mika Noronen jersey was worn while he was a backup on the Vancouver Canucks team. And yes, there is always the one smart person who asks, it does have a COA from Meigray's NHL Game Worn program.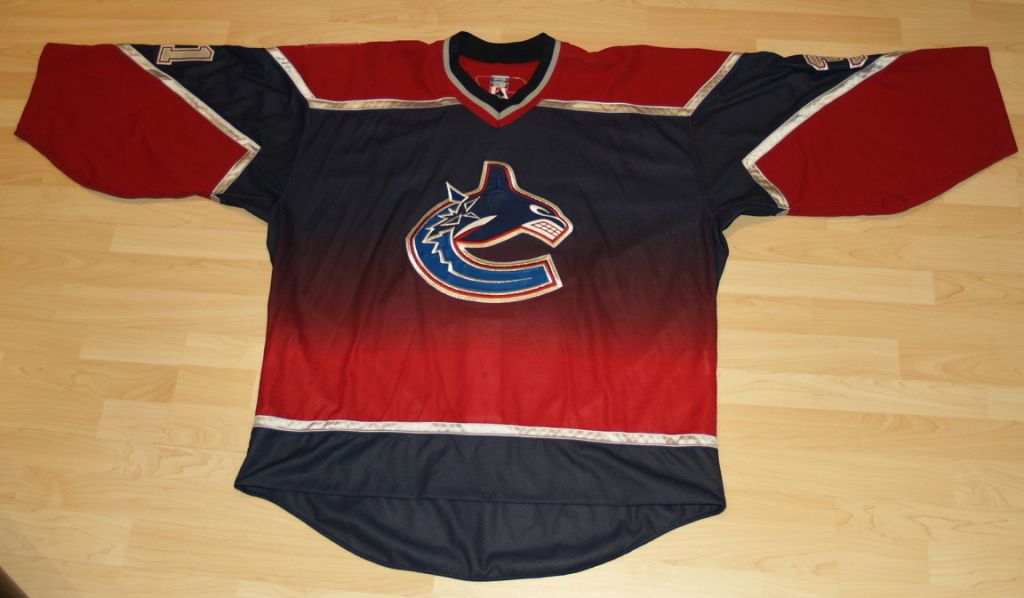 It also has one pretty nice photomatch. Don't argue, with or without exhibiting wear, this is the exact jersey which is now in my collection:
http://www.goaliesarchive.com/canucks/noronen.html
As always, comments are welcome!
Also, a big thank you goes out to Phil for selling me this piece from his collection. I have been eyeing it for quite sometime, so I am happy to finally have it in my own collection!