As some of you may know I strictly collect Dodgers cards, most being AU/GU combos. In this thread I want to share with you the humble beginning of my first Player PC, Kris Medlen - and my first trip outside the Dodgers organization, lol.
Kris comes from my hometown. He played ball at the park I grew up playing at and now coach at. He also went to my high school, attending with my sister and brother in law. Recently I also found out we attended the same junior college for a bit as well. Kind of cool huh? Only thing better would be him getting traded to the Dodgers!
I have already been helped by members here, and just want to say thank you for that! But I still need a ton of cards, so if you have any to spare please send me a PM. I have my Medlen needs listed in the Trade forum. You can find that thread with the link below;
http://www.beckett.com/forums/thread-1515528.html
I know its not much of a collection yet, but thanks for the look!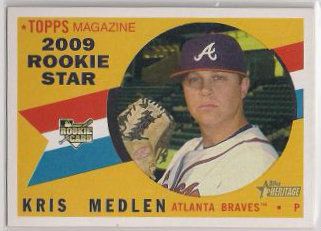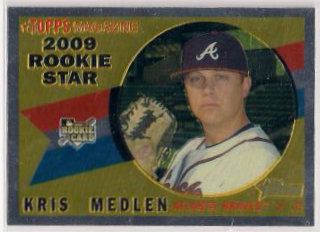 The Bowman Chrome Color's are going to be hard ones. I have the Gold version on the way in the mail. Still need Red, Orange, Purple, Blue, Super...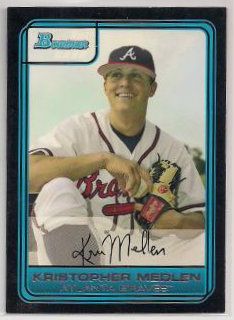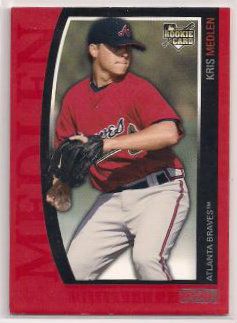 His only AU. I have the Green /50 version on the way in the mail. Still need the lower print run versions.