I bought a box of 10-11 Gold Standard from BlowoutCards pre-Black Friday sale last week. I got it today and was pretty happy with what I got. Here are my best hits from the box: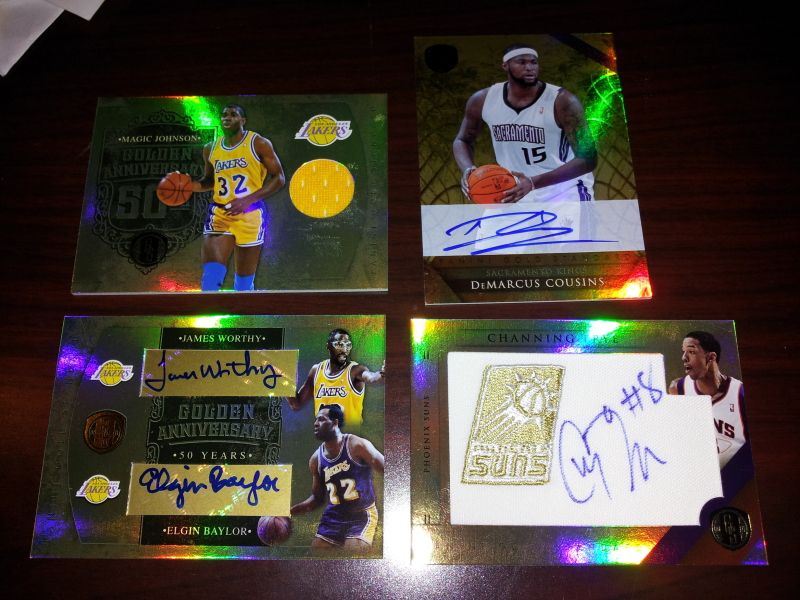 The Worthy/Baylor auto is #'d /25 and the Magic jersey is #'d /99. I also got the following:
Gold Nuggets Material - Andrea Bargnani 130/199
Gold Bars - Derrick Rose 175/299
Gold Mining - Blake Griffin 165/299
Gold Crowns - Kevin Love 099/299
Gold Nuggets - Al Jefferson 205/299
Base - Derrick Brown, Michael Beasley, Shane Battier
I am pretty happy with the box and will consider buying another one if I can get one on Black Friday for a good price.