BIG BIG BIG Shoutout to Bigdehart64
He pointed These out to me and I jumped t the chance!
These are game ISSUED pants...not to be confused with game WORN..
They are the exact pants that they wear on the field
Sold directly from the New Orleans saints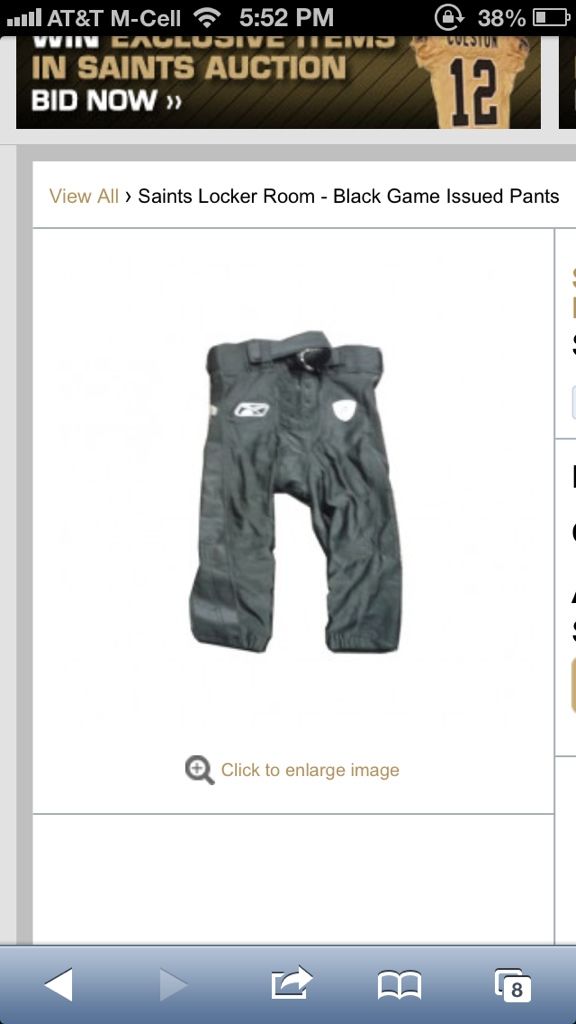 Thanks man I'm crazy excited!!!!