Not sure why, but I pull more TE cards than anyone I know...wish it could have been an RGIII!
Pleased overall though. I like Chrome, but especially enjoy the refractors this year. Not sure why, they usually make me want to scream with the 703 variations of the same card.
Base rookies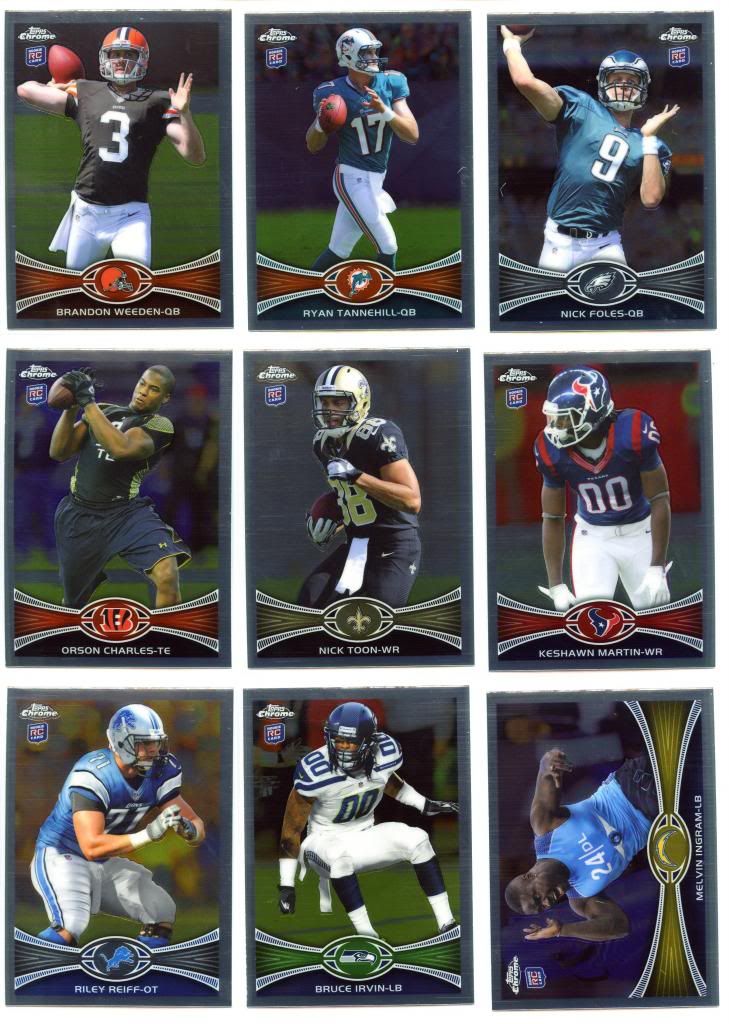 James Refractor, Pierce & Martin Xfractors, Barron Purple /499 (for PBean), nice Hillman with the 34 jersey!...pulled both SJax from the same pack Xfractor and Camo /499. (likey the Camo!)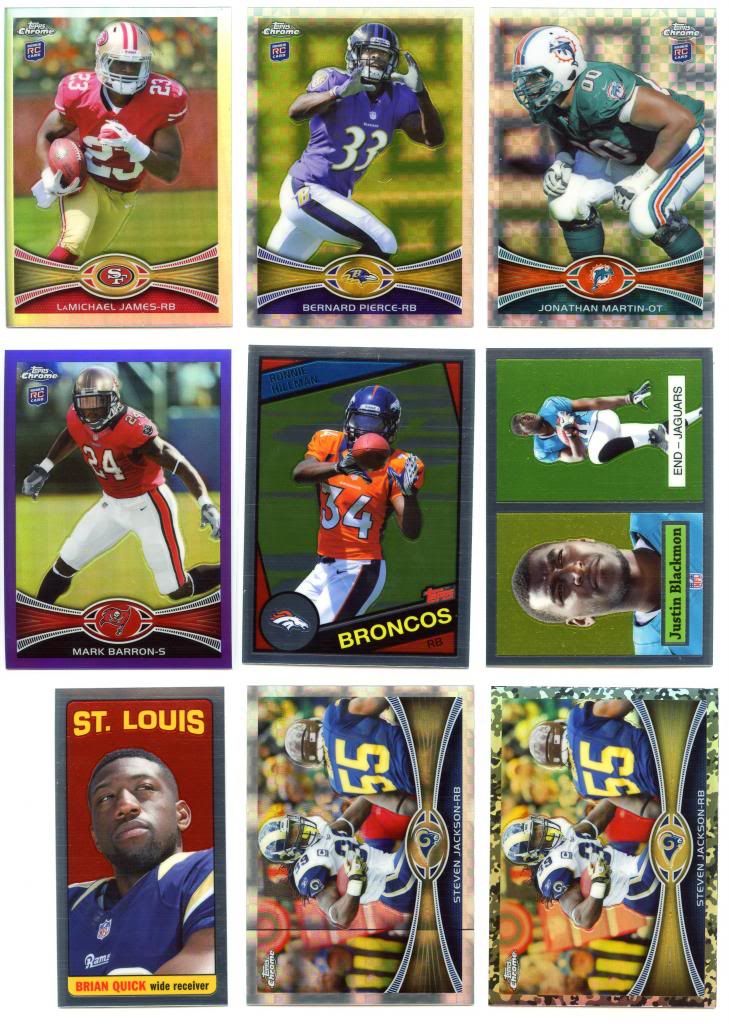 Oh, and this... yep, you guessed it. Seriously??