Wow!! I can't believe how many Seahawks were at this event. Got tons of autos and saw tons of players. There was even a cameo by Shawn Kemp! Even got to meet one of our senior members here on Beckett. mik253, it was great to meet you and you were very helpful in pointing me in the right direction for some players a few times. Here's my pickups!
First is my team ball I've been working on. Marshawn Lynch, Golden Tate, Kam Chancellor, Leroy Hill, Marcus Trufant and lots lots more.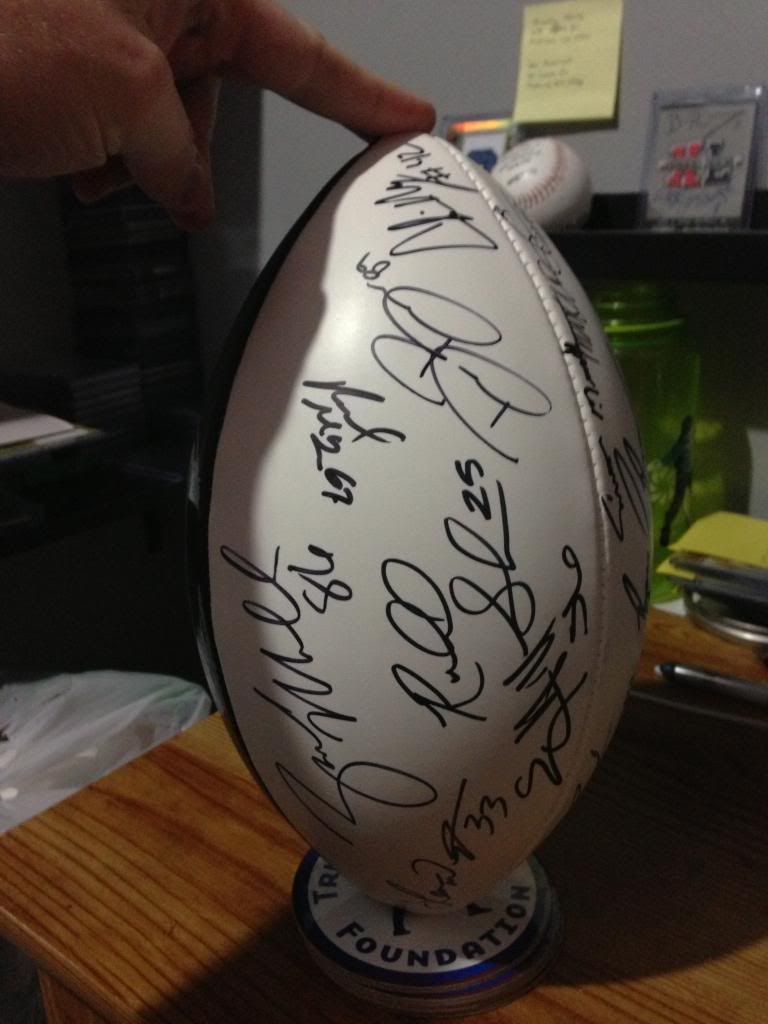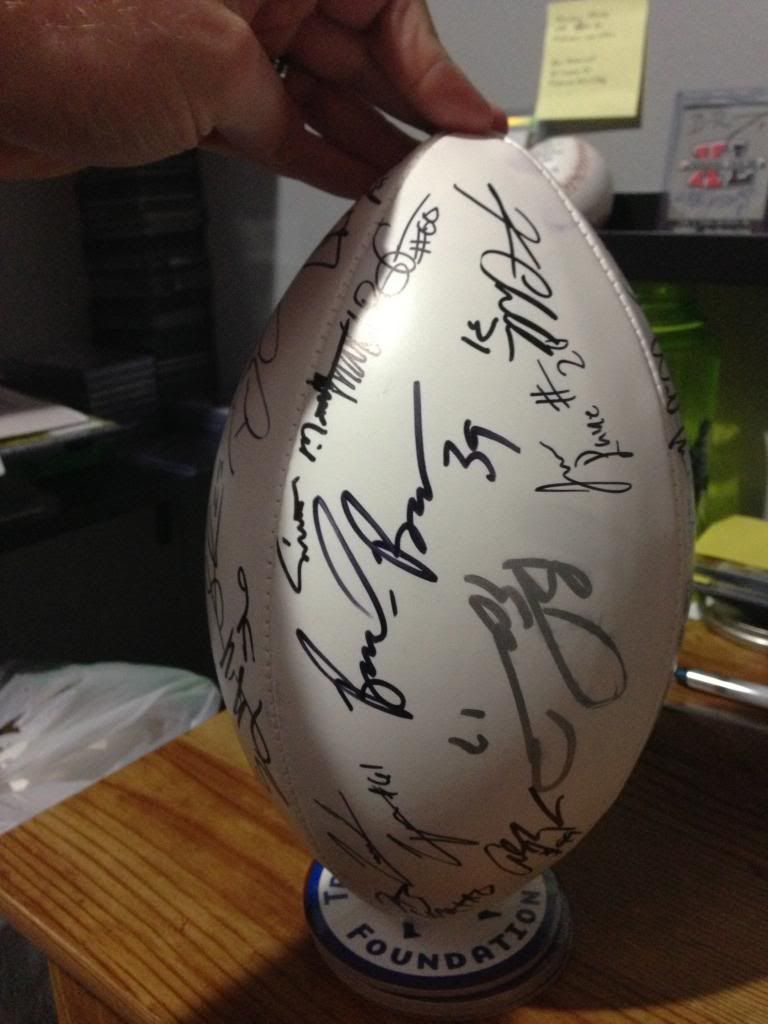 Here's my big pick up. Got to throw him the ball down to where he was bowling. Signed and it threw it back! Russell Wilson!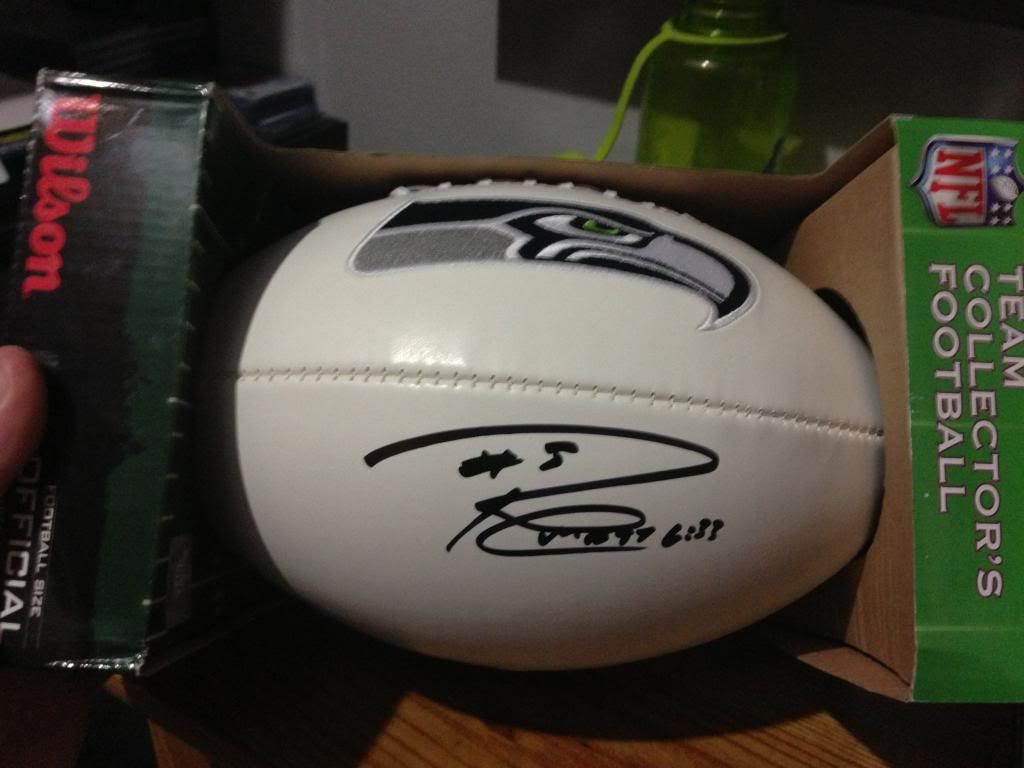 .....and just because....I just wanted to share Marshawn Lynches outfit tonight....interesting....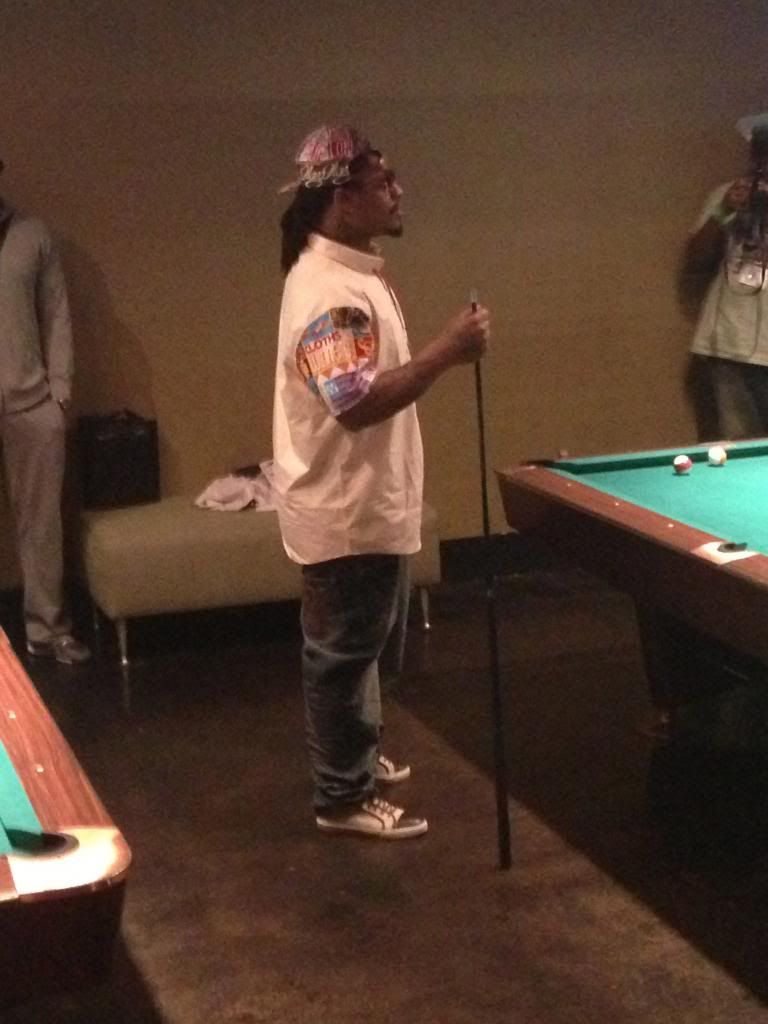 Thanks for looking!