Certainly we always wish for this type of break, however it rarely happens. Long story short, I said I was leaving work early to go to the doctor (actually the card shop, as he was closing early tonight) and I grabbed 2 boxes, as I don't have the patience to wait until my case comes next week. I was shaking when I saw it and I think I still am, without anymore production, the autos only. Did hit inserts or refractors of a Luck, Griffin, Wilson, and Tannehill, but none as good as these.
Fleener Prism Refractor Auto 15/50
And now the reason hopefully your looking, by far my best pull ever, going straight to the other site.
RG3 Red Refractor Auto 2/5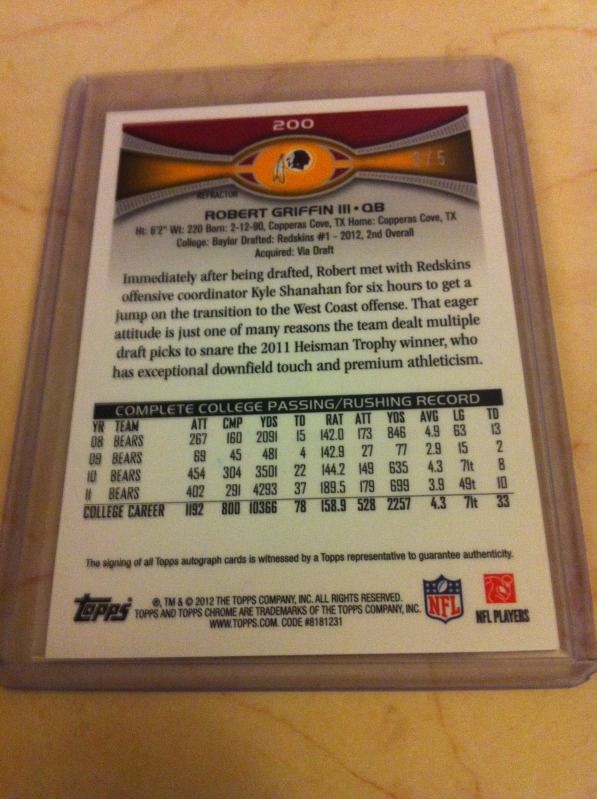 I'm still in shock!!!!!!