Warning : I ramble on for a bit, skip down if you don't really care..
Received a mailer yesterday that I was clueless about! I could see from the return addy it was from our friends at Upper Deck... thought "I don't have any redemptions out there, do I??" Turns out these were REPLACEMENTS I had asked for a LOONG time ago, that finally made their way thru the process.
I was waiting on 2 really lousy football redemptions from 2009 (yes, that 2009 that happened 3 years ago) that I really didn't care whether they made them or not. Well, I called UD a while back about some missing hits from a box I opened, and brought this up while I actually had a living person on the line. The guy was all "no probs, what do you want instead" for them. The rest of the conversation went like this :
"Well, does it have to be football?"
"No, you can go for another sport that we make."
"Cool, how about hockey?"
"SURE! Anything specific, team, or player?'
"WEll, I know this is when everybody always says they want Gretzky, Howe, Lemieux, Crosby, ETC...Patch-auto-shield-fightstrap cards, but I'm not going to do that to you"
"LAugh!"
I'd just really like something cool for either SABRES, because I'm a homer, or Tampa Bay, I'd just steer you in that direction and leave it there, cool?"
"No prob, I'll see what's in the system and it will be out in a few weeks."
Well, here they are, I don't care too much about value because BELIEVE ME, the cards these are replacing would have been dollar box material :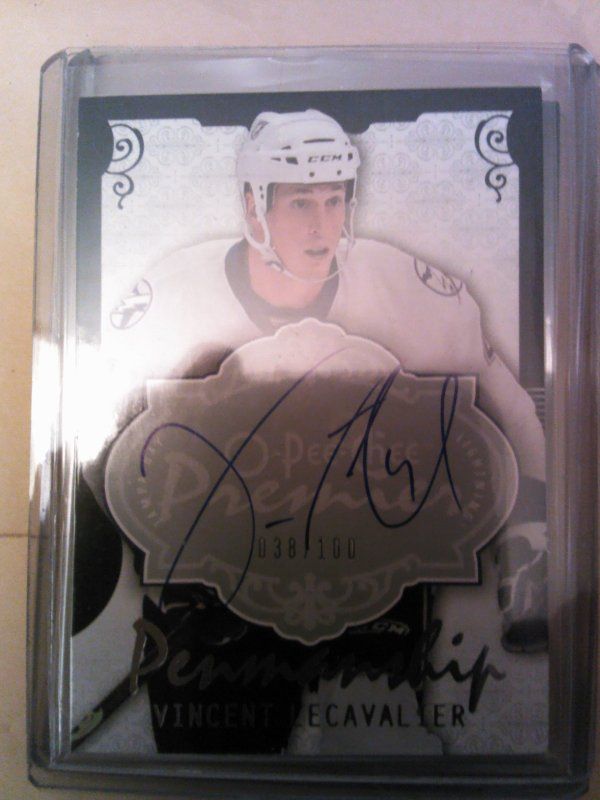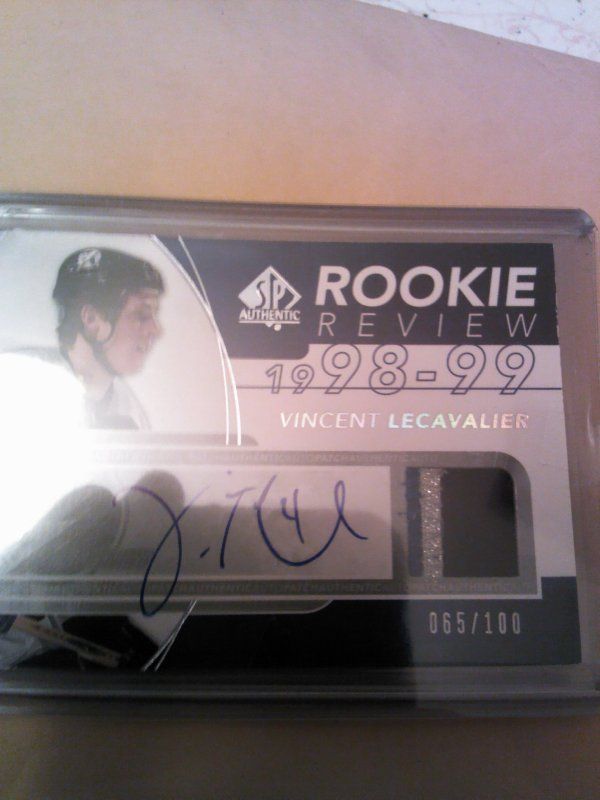 Thank You UD for getting these out to me!