I purchased 3 boxes of 2012 Bowman Chrome online which I recieved last Friday. The first box I opened in the fourth pack was "THE HIT Of A LIFETIME". Thanks BIG T's SPORTSCARDS!
BLUE REFRACTORS
BRIAN HUMPHRIES 128/250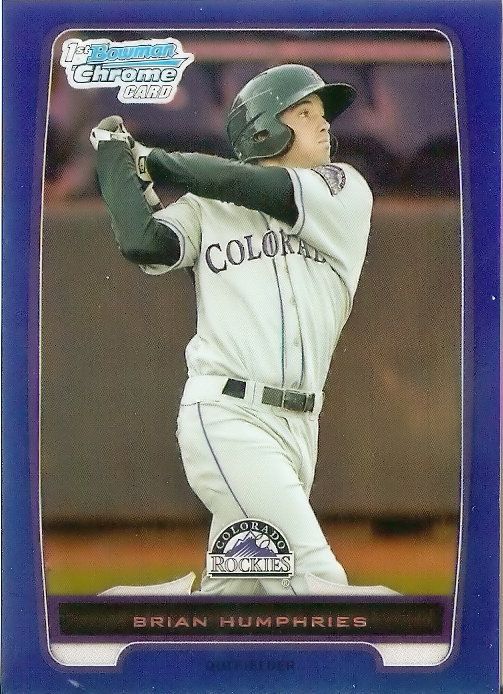 MADISON BUMGARNER 204/250
NATE JONES 015/250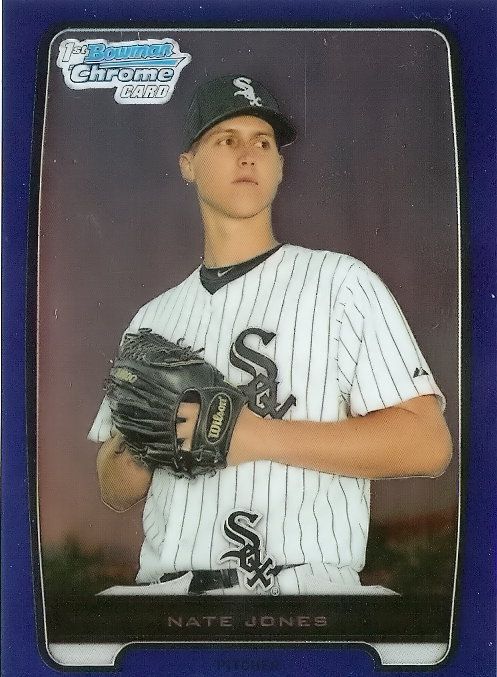 PURPLE REFRACTOR
XAVIER AVERY 112/199
BASE AUTOGRAPHS
CHASE DAVIDSON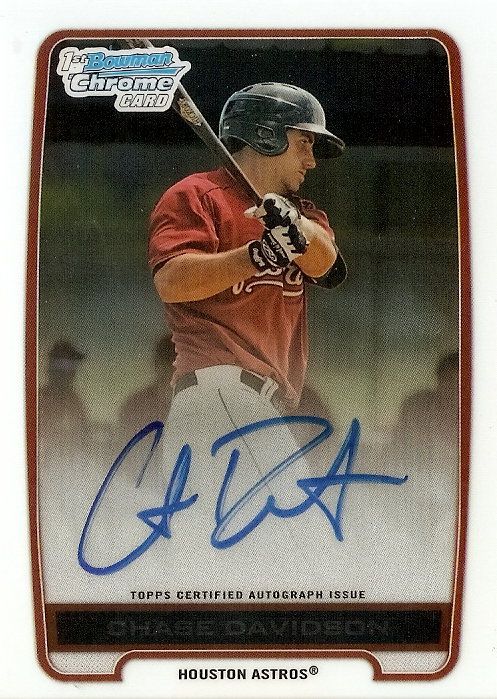 MATT SZCZUR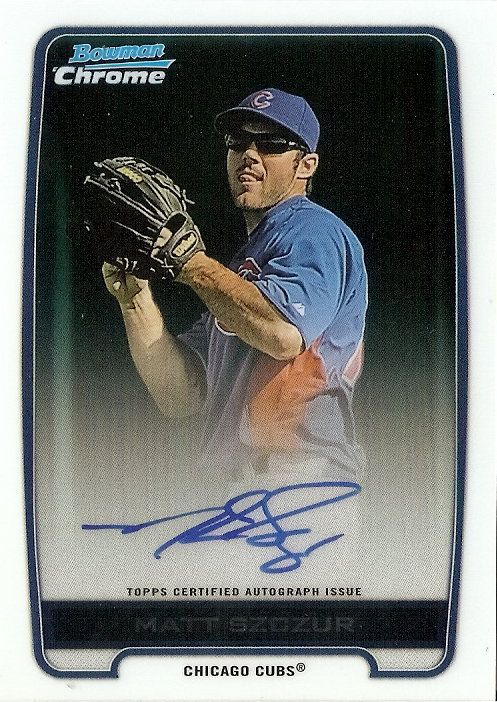 CHROME REFRACTOR AUTOGRAPH
BILLY HAMILTON 232/500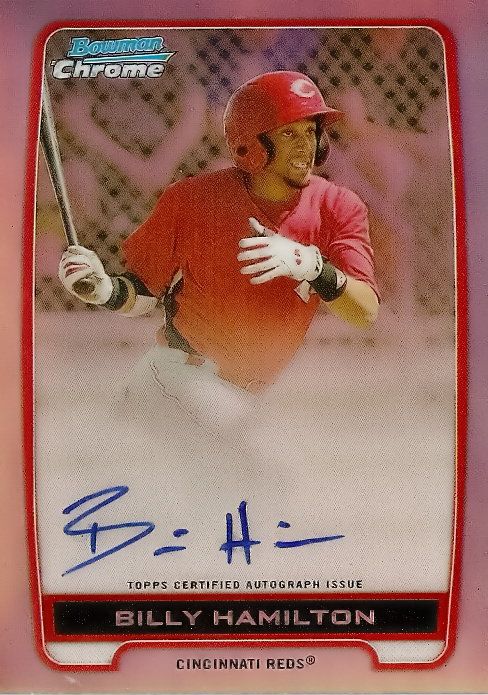 "THE HIT OF A LIFETIME"
BRYCE HARPER AUTOGRAPHED RC SUPERFRACTOR 1/1 REDEMPTION CARD