*UPDATE* includes my most recent pick-ups (yellow plate, green /10, blue /99). The red is /25. The base is /861. I've also picked up a '12 Bowman refractor auto /500 and a '12 Bowman base auto. (Neither is pictured)
*Update 12-1-2012* Just picked up the magenta plate (pictured at bottom). Also, I picked up a '12 Bowman Chrome GOLD (not pictured). If you have any of the remaining plates, let me know! Also, I have multiple '11 Heritage autos /861 and '12 Bowman base autos I'd trade for cards I need. I'd especially like to pick up a TOPPS Chrome GOLD /50 (auto or non-auto).
Started a mini PC of Avisail Garcia in late August and have about 15 different cards (125+ total) including a few autos. -In case anyone's interested, here's what I got so far (I'm missing a couple, I believe, because I recently had to pack up my cards to get ready for a basement renovation). In any event, if anyone has any FT that I don't already have, I'll trade in your favor for anything non-Verlander/Cabrera/Stanton. Of course, if you trade those guys, let me know what you're after and I'll trade straight up. (Most of my PC stuff isn't marked FT, so you'll have to let me know).
I also have a couple '11 Bowman Chrome Dylan Bundy autos (base, refractor) in case anyone has any really low-numbered Garcias.
Thanks for looking.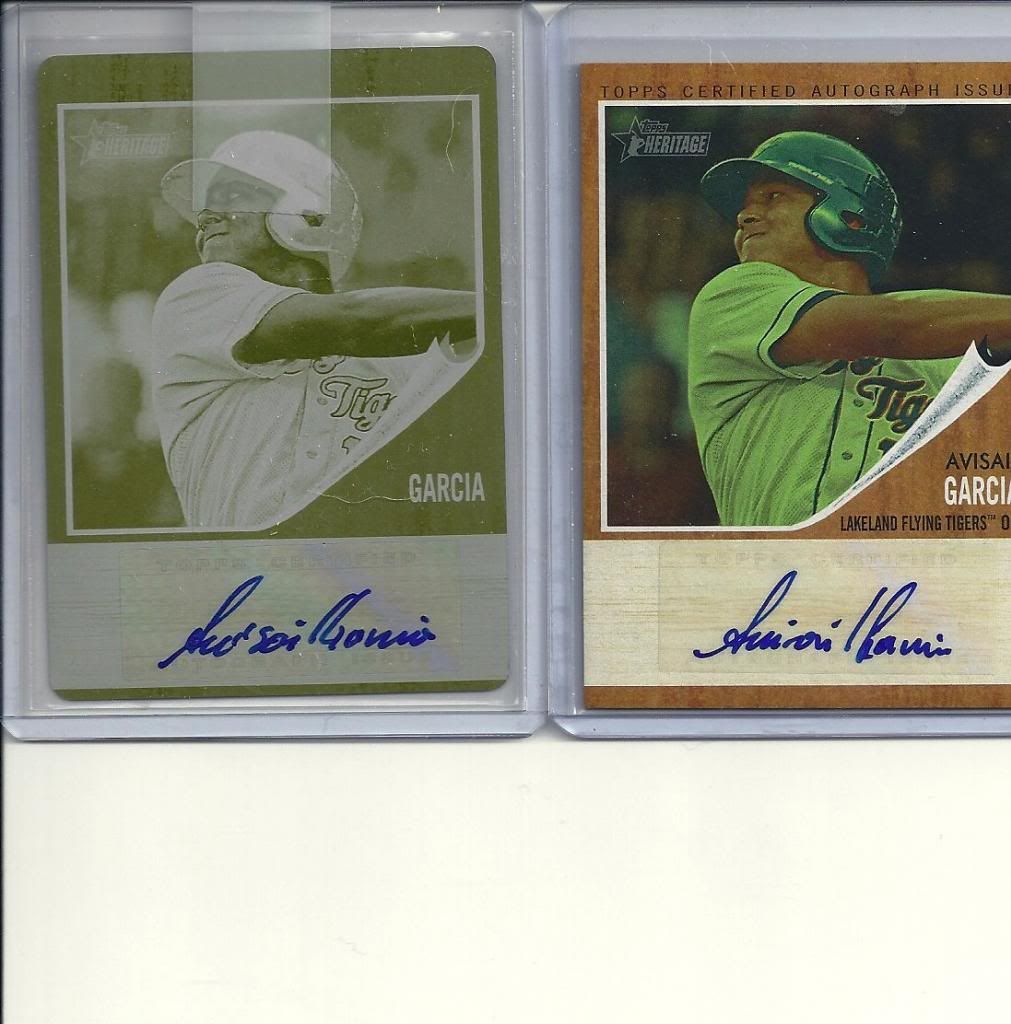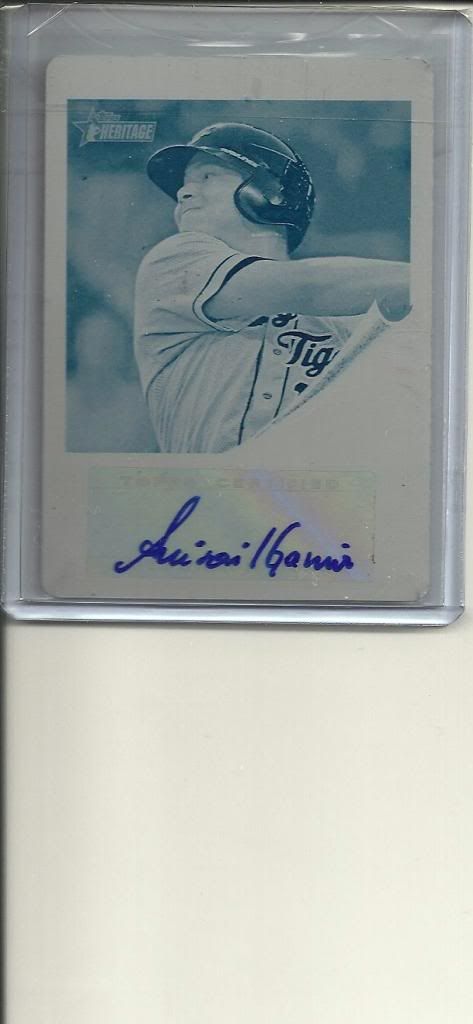 (New pick-up)