hello,
so my order came in and right away I opened and sent out my wrappers to get the redemption hopefully. It says it will be there Monday so lets hope
anyway on with the break! the autos were decent they seem like but I would like more info on the players. The printing plate is Carlos Alonso. I'm excited because it is my first one ever wooo! The Tony Cingrani auto is a refractor 346/500. Looks centered to my eye.
Next up is the color and some rookies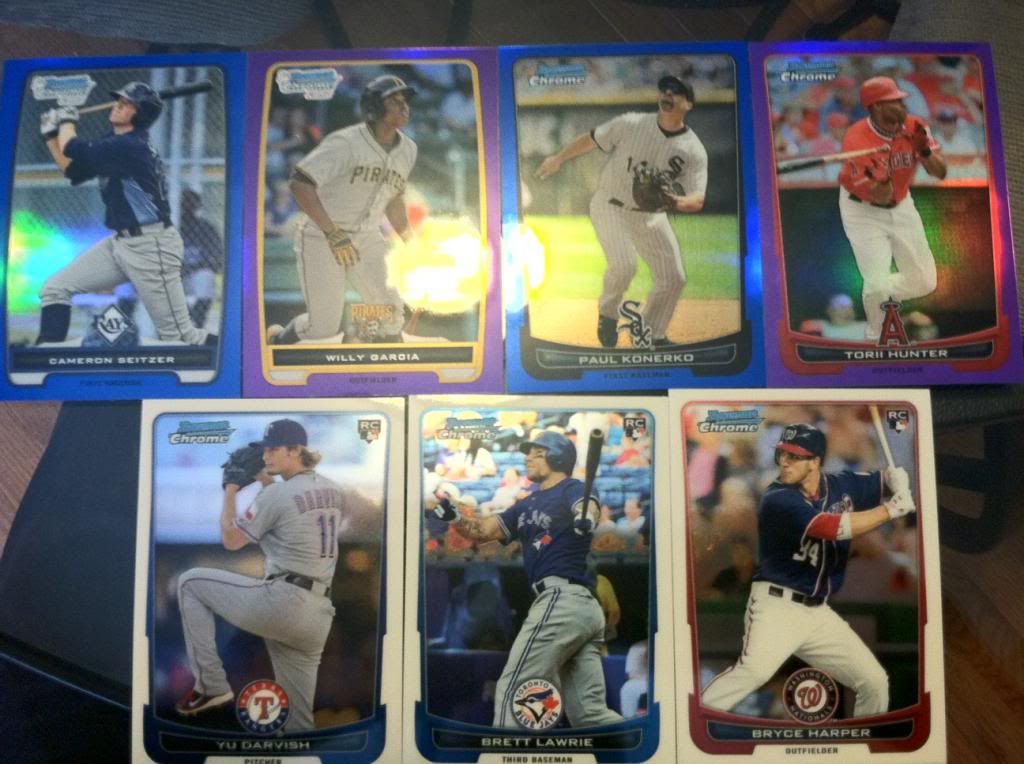 and finally the inserts.
I'm waiting for pricing to come out before I sell or trade the RC of Darvish and Lawrie. As for the inserts, not sure how much they will be but I will definitley be open to trading them without a doubt or selling so offer me a price. also I need to do some research on these player autos before I decide if I want to sell/trade
I would love to hear your input.
Thanks for looking!
Steve