Stopped at the LCS today to get a few supplies. Couldn't resist. Not too awfully bad.
First the Inscriptions:
Not too bad but there's more to this box coming down the thread a little bit...
2012 Certified:
Again, not too bad. There's 2 hits missing from the Certified. One is a redemption for Nick Foles' FF...
2 biggest hits of today. One has been haunting my breaks lately and the other is truly a rare find: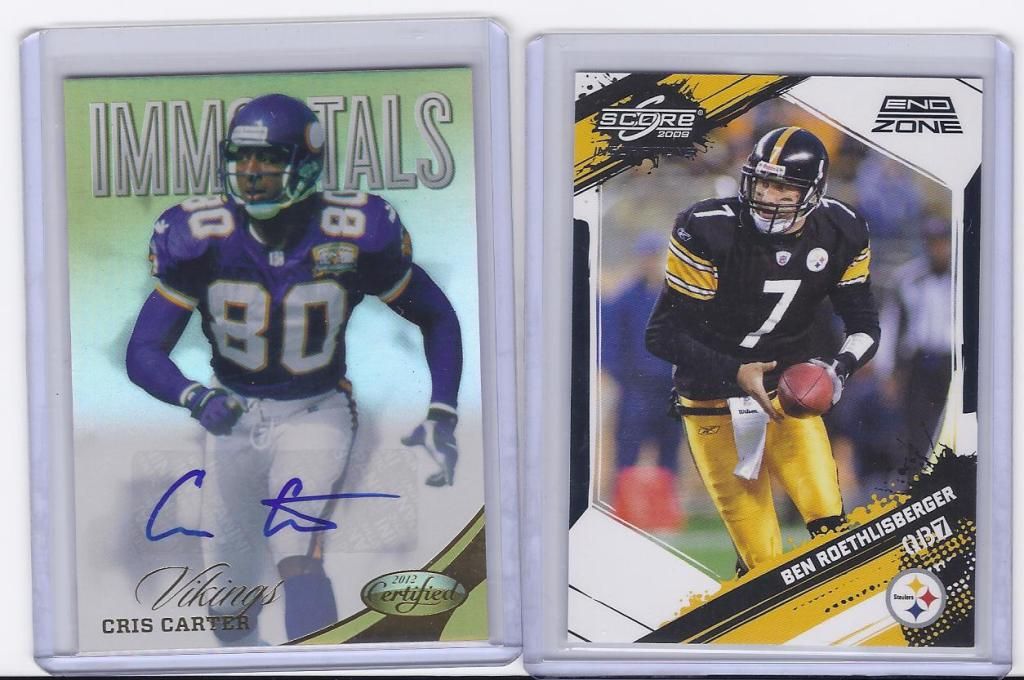 Carter is /25 and Ben is 1/6!!! Thanks for looking.