OK, so I was looking for an Anthony Davis Prestige RC.
I was in my local Target today and saw an open box of Prestige ... with 13 of the 24 packs left.
They were upside down, sideways, obviously shuffled through — maybe even pack searched for the jersey cards, who knows? — and my instinct was telling me to stay away.
Still, when have I ever been smart enough to listen to my gut?
Ninth pack ...
Score! Got what I was looking for. Thanks for reading.
Oh, wait a minute. I think I forgot one ...
...
...
Eighth pack ...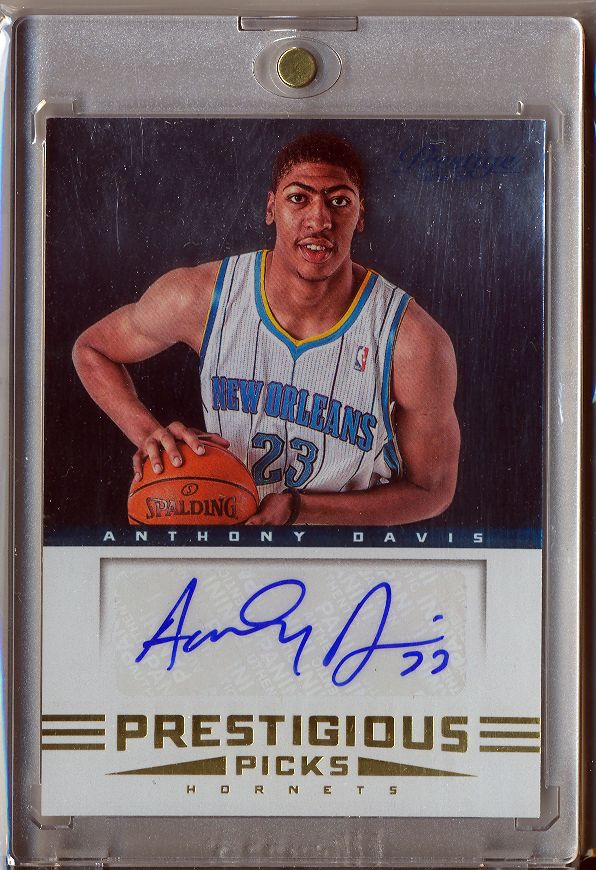 BLAMMO!
Yes, out of 13 random most likely pack-searched packs.
Eat it, pack searchers!