No inserts this time around only game used and a auto.
First lets start it simple with a single swatch
It's weird that I never picked this up before hand cause I have 3 of the patch version.
Next is a triple swatch with Strahan and Shockey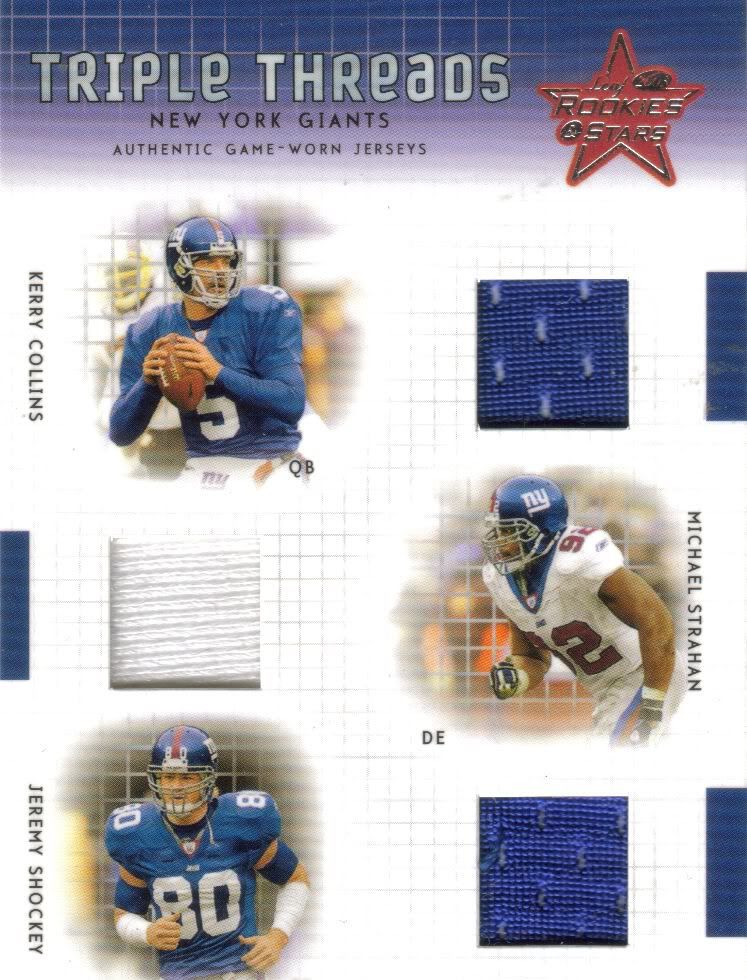 How about a quad swatch with Palmer, Bledsoe and Hasselbeck. Nine I am sure you already have this one.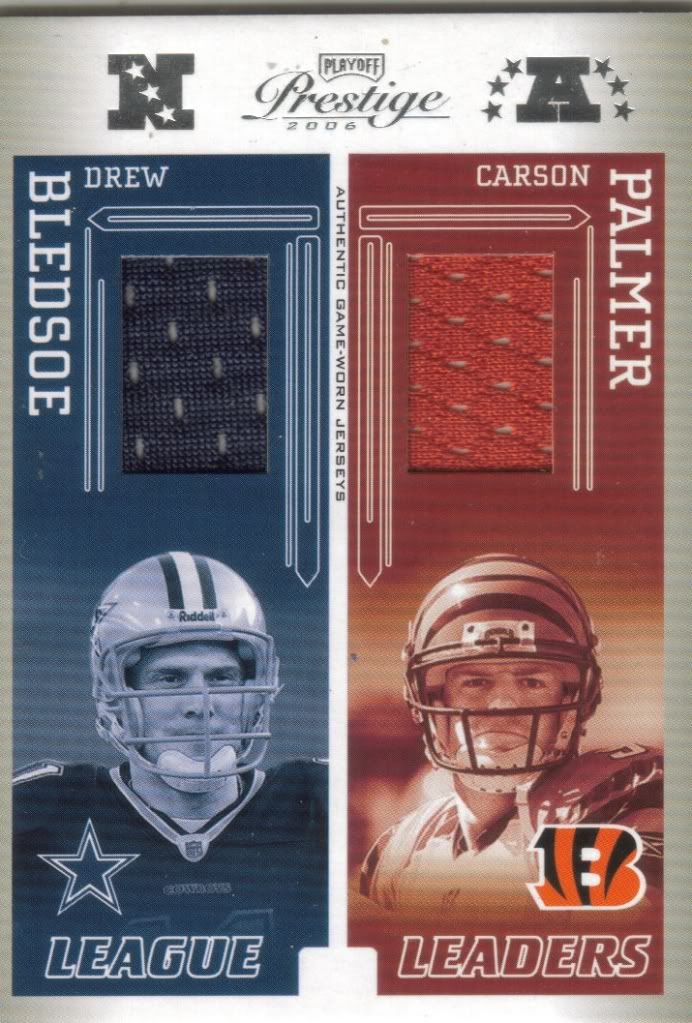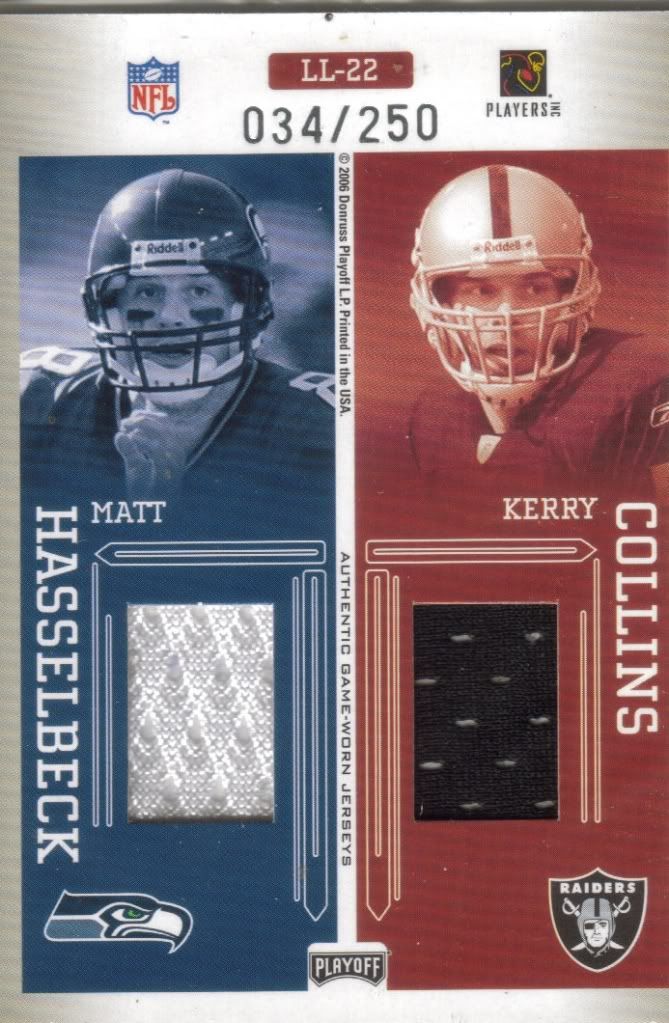 Still need to track down the patch version /25. I have the dual with Hasselbeck coming in soon.
Last but not least, a card that has eluded me for 10 years always a couple of dollars short even when I bid crazy on this card. Picked it up for 40 this time and I have bid up to 120 for it.
/10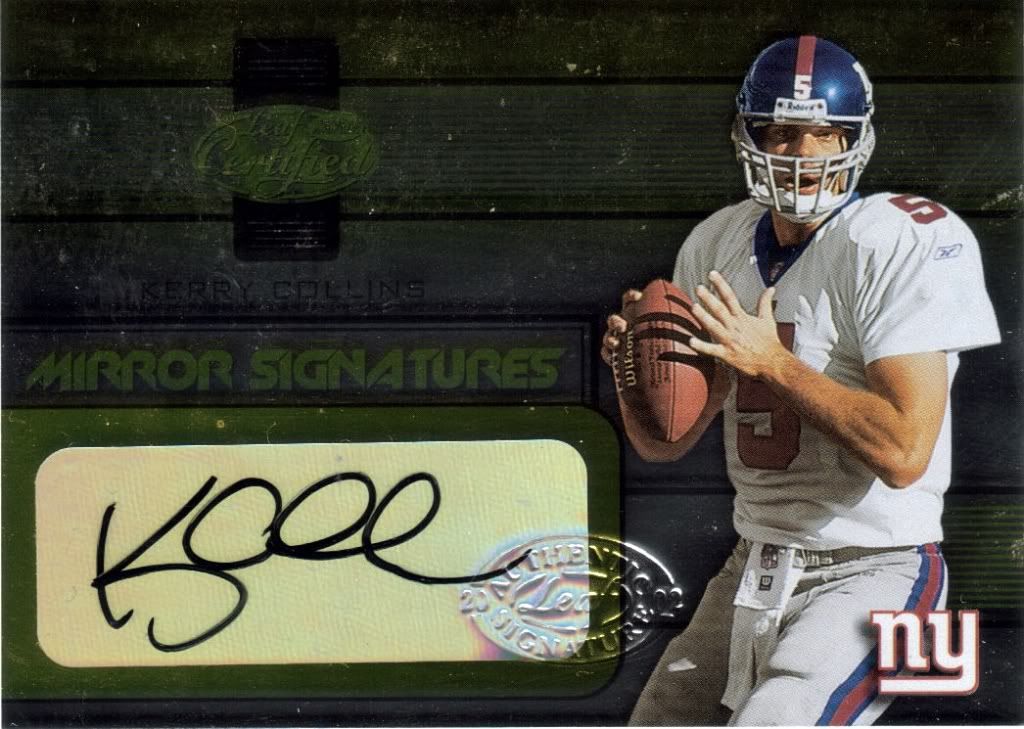 Goes so much better with its brothers!!!