Well another couple of weeks have come and gone. I just finished eating my Thanksgiving turkey dinner and now I am stuffed. Decided I would sit back and try to get some stuff off my desk and do up a mail post. Lots of great cards have come in including a great surprise at the end. A great addition to the PC.
Onto the show.
I was able to pick up a bunch of 07-08 Trilogy Frozen In Time cards. All cards still have the paper front on them so the scans are of the back of the card. I still have 1 more incoming as the shipper forgot to include it in the package.
Next up are a number of new rookies for the PC
Some jersey cards
A few patches, jersey and rookie cards
and now for the gem.
My newest Patrick Roy Auto
2009-10 Upper Deck Trilogy Ice Scripts #ISPR Patrick Roy SP - NO BV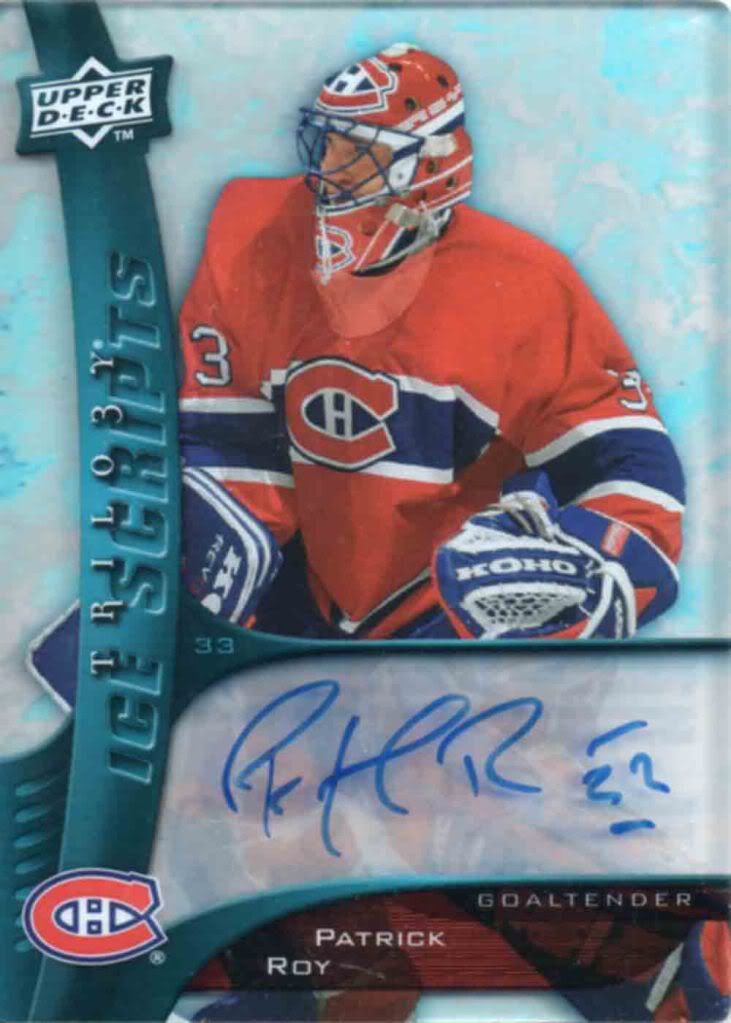 well that's it...........
Hold on, I forgot something.......
what could top an SP Patrick Roy Auto
my newest 1 of 1
2011-12 SPx Finite Rookies Spectrum #F34 Sean Couturier
Thanks for the look, all comments welcome. As always, I am up for doing some trade.
Chris