Hello Beckett Community!
I got another box of Artifacts. Here's the results: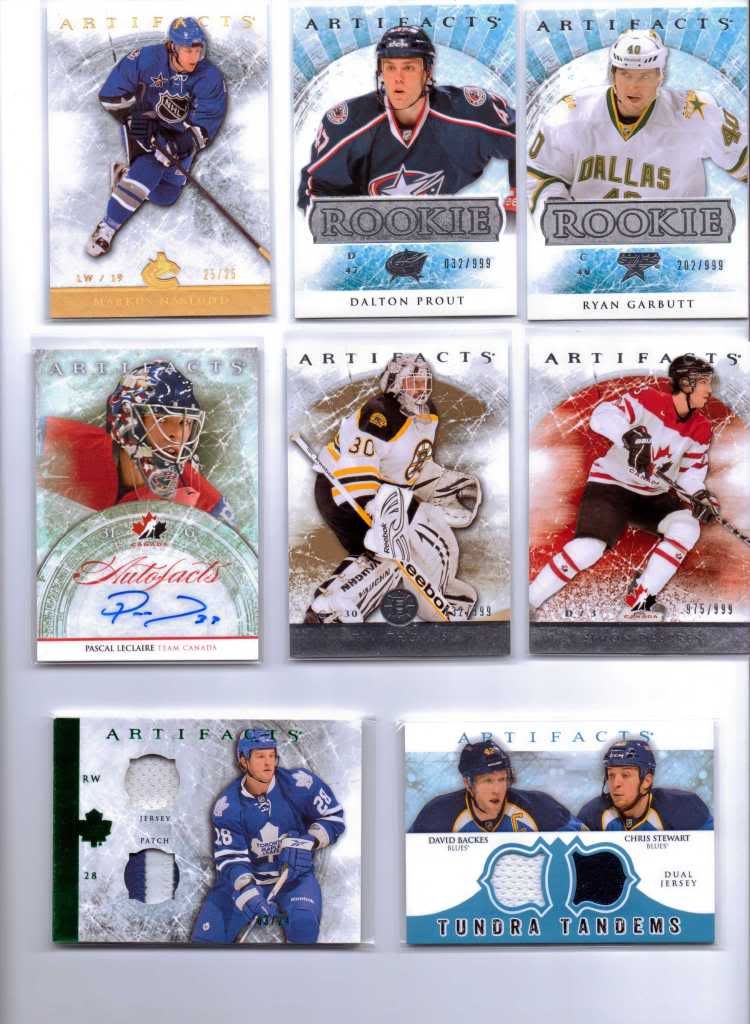 Ryan Garbutt RC /999
Dalton Prout RC /999
Markus Naslund Gold 25/25
Simon Despres Team Canada /999
Tim Thomas Silver /999
Pascal LeClaire Autofacts (at least it's Team Canada??)
David Backes/Chris Stewart Tundra Tandems
Colton Orr Emerald Jersey/Patch /24
And again, the box isn't looking good...
Luc Robitaille Dual Patch Gold /15
from the lone pack of BTP I got the Khabibulin Jumbo Glove /10
I'm looking to sell the Robitaille and Khabibulin only. All else will be for trade when BV's come out. Thanks for the look and as always, comments welcome.
-Ashley