Last August my mom passed away tragically and unexpectedly, she was 64 and healthy. When we had to clean out the house, we unearthed our old baseball card collection. A family collection that goes back over 60 years and spans 3 generations.
Since her passing I have been methodically and diligently working my way backwards through the years and finishing off sets. Ive completed sets from 1992 through 1975, Topps, Fleer, Donruss, Bowman, Updates, Traded etc.
This past August my father also passed away tragically and unexpectedly. This time in a plane crash almost exactly a year later, he was 67 and very healthy.
I had a few big cards left in the 55 set but made it a point to finish it strong. Here are the highlights in numerical order: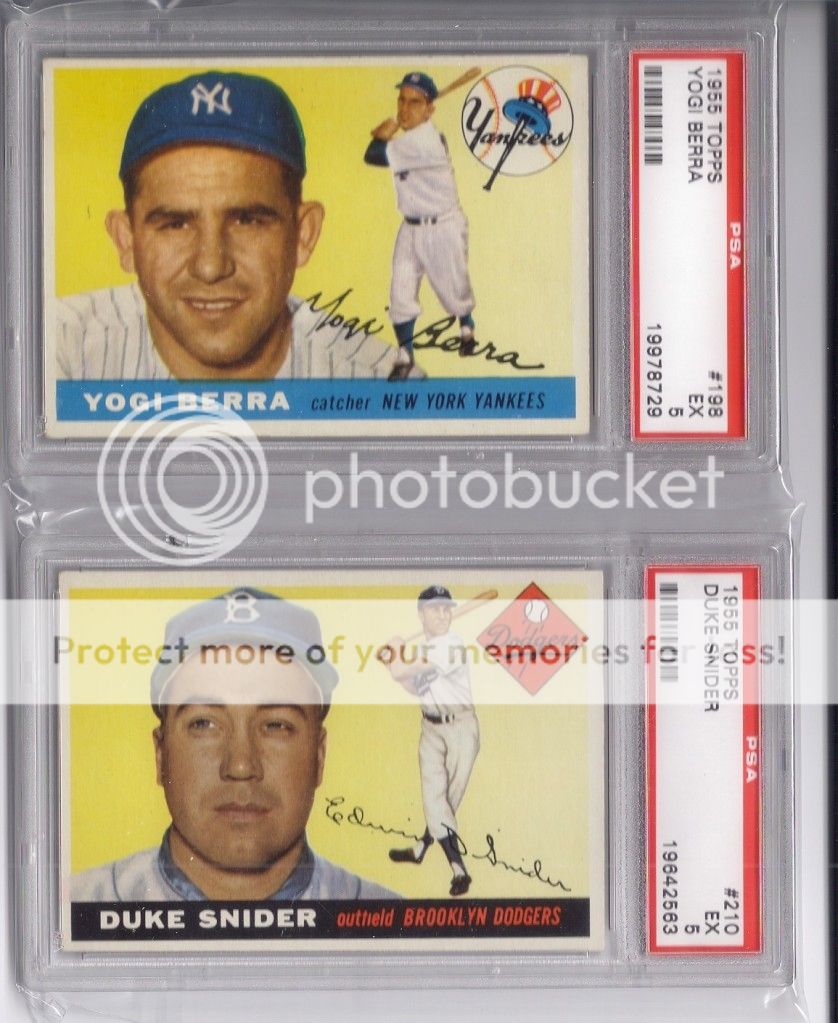 Thanks for the look, enjoy the post season.