Over the weekend, I opened 6 jumbo packs of 2012 Topps Update, and 2 Wal-mart blaster boxes of Update. I think I did pretty darn good!
- 256/330 base cards
- 25 Wal-Mart blue border cards: Mauer, McCutchen, Corbin RC, Broxton, Howell, A. Cabrera, Jer. Williams, McGehee, Marte RC, M. Boggs, Bedard, Delabar, Logan, Car. Gonzalez, Middlebrooks RC, Frazier, Matt Reynolds, Andrus, H. Rodriguez, Pence, Millwood, Wieland RC, Bruce, Uggla, Gio Gonzalez
30 Gold-Bordered cards /2012: Buck, Cecil, Parmelee RC, Brown, McGehee, Carnigan, AL Wins Leaders, Werth, Satin RC, Quentin, Stubbs, Noesi, Locke, Furcal, Zito, Iwakuma RC, De Los Santos, Matsuzaka, Hairston, Balfour, Griffin RC, Rodney, Wigginton, Hensley, Asencio, Soriano, Arredondo, Granderson, Kimbrel, Cook
12 Gold Sparkle cards: Sanchez, Ch. Johnson (Dbacks), League, Harrison, Re. Johnson, Konerko, Scutaro, Valdez, Lincoln, McClellan, Webb, Soto
11 Golden Moments inserts: Harper (x2), Humber, Cain, Ryan, Braun, Kemp, Ripken Jr., McCutchen, Lincecum, Martinez
4 Golden Greats inserts: Winfield, Morgan, R. Jackson, Spahn
11 Blockbusters inserts: Sabathia, Griffey Jr., Ryan, Fielder, Seaver (x2), I. Rodriguez, Ichiro, A. Rodriguez, Car. Gonzalez, Santana
13 Mini inserts: Goldschmidt FS, R. Jackson, Beltran, Latos, Cespedes FS, Gehrig, Rollins, Moustakas, Dempster, Ryan, Trumbo, Santana (x2)
And now for the hits:
Lou Gehrig HOF Plaque
Tom Seaver 1973 NL Cy Young Award replica ring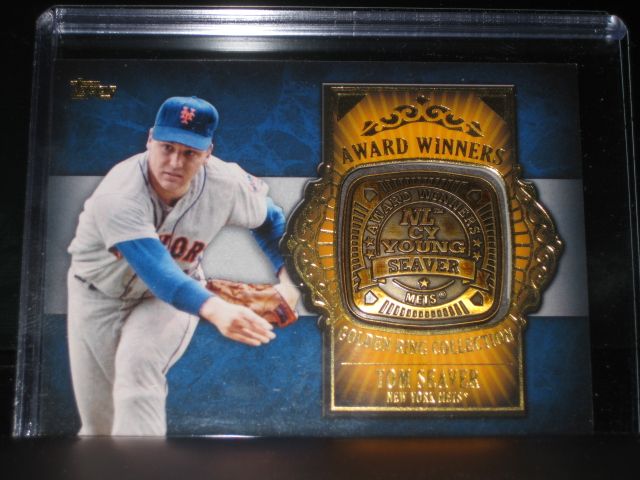 Bruce Sutter Golden Moments auto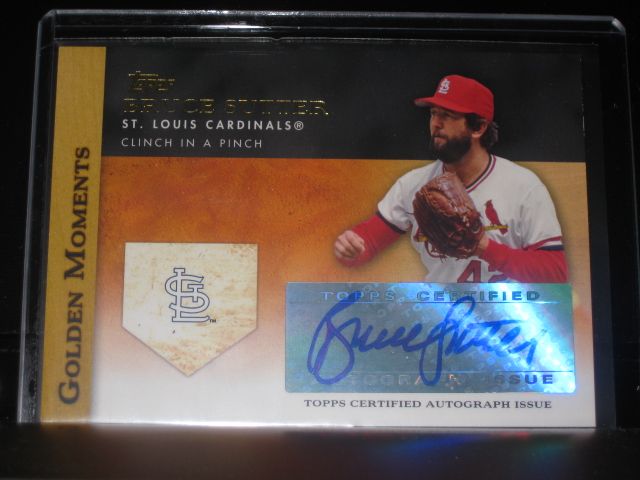 Gio Gonzalez All-Star Jersey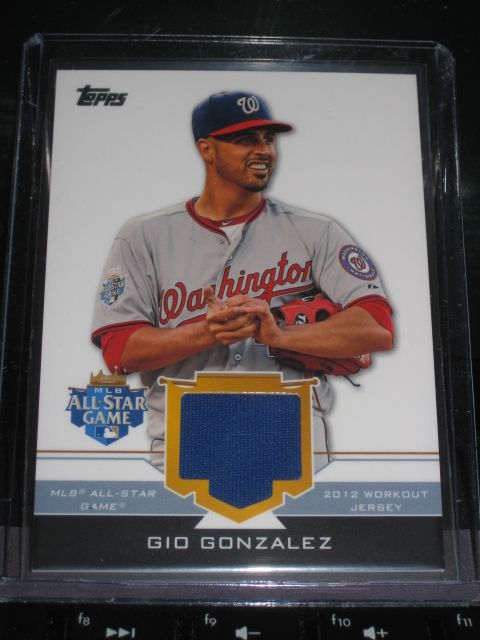 Bryce Harper All-Star Jersey!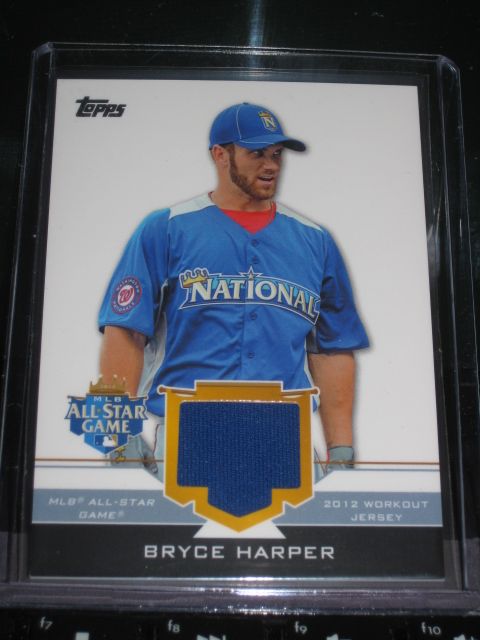 And last but not least... Bryce Harper #299 Suit SP!!