here are todays mail....also got a RTS TTM request to Rob Scuderi....UUGGGHHH! Had a addy that forwarding has exprired to..going to try it. I still need his auto pic for my TTM Pens Stanley cup project.
heres the mail:
11-12 Dominion Pens Pals Vitale/Tocchet /50
This one ended up doing a tour of New York Compliments of the AWESOME USPS...I was very nervous it may be lost! Thank goodness it arrived today, safe and sound!
11-12 Titanium Away Jersey Patch Auto 2/5
(swatches are from the Consol Inaugural year shoulder patch)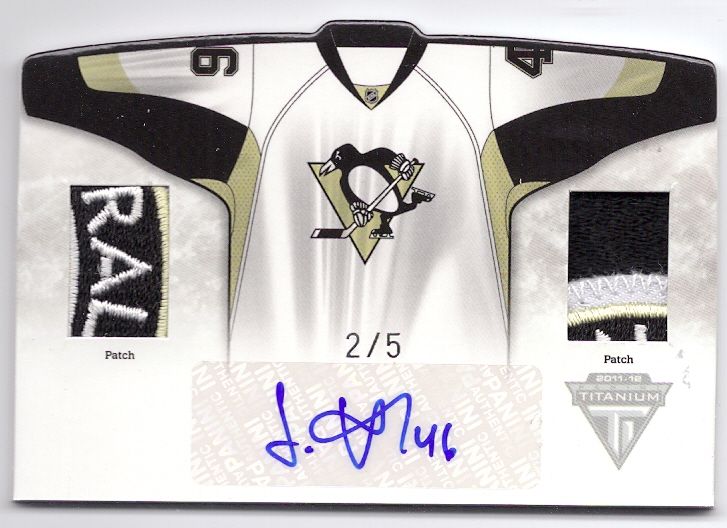 Not as good as yesterdays...but itll work.
Thanks for the look...