Busted another box of TTT and got a really great Snider card but was soon pointed out by Chris J., there was damage.... ARGHHHHHHH
All my cards finally arrived, here's the Snider: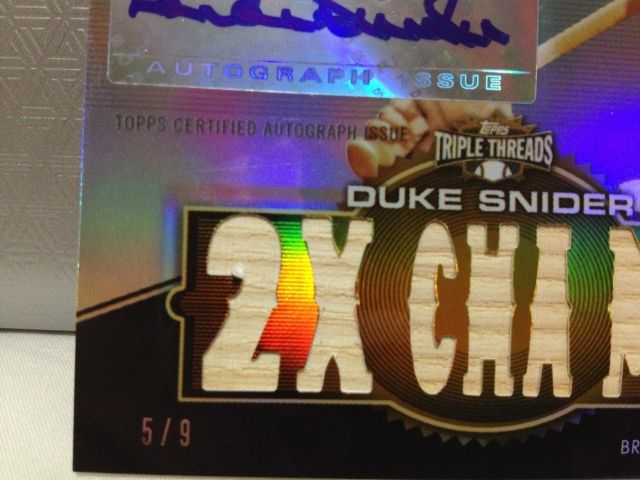 Makes me want to cry. Is it even worth sending in for replacement? I had hopes to sell it but I don't feel like dealing with a headache of a sale. Not looking to trade it, only selling atm.