I have always like Paul Laus, but have recently become to like him more after becoming friends with him and realizing how down to earth and cool he is....
but this by far enforces the fact thatt I like him....
Nothing better than seeing Scott Hartnall PLASTERED into the boards!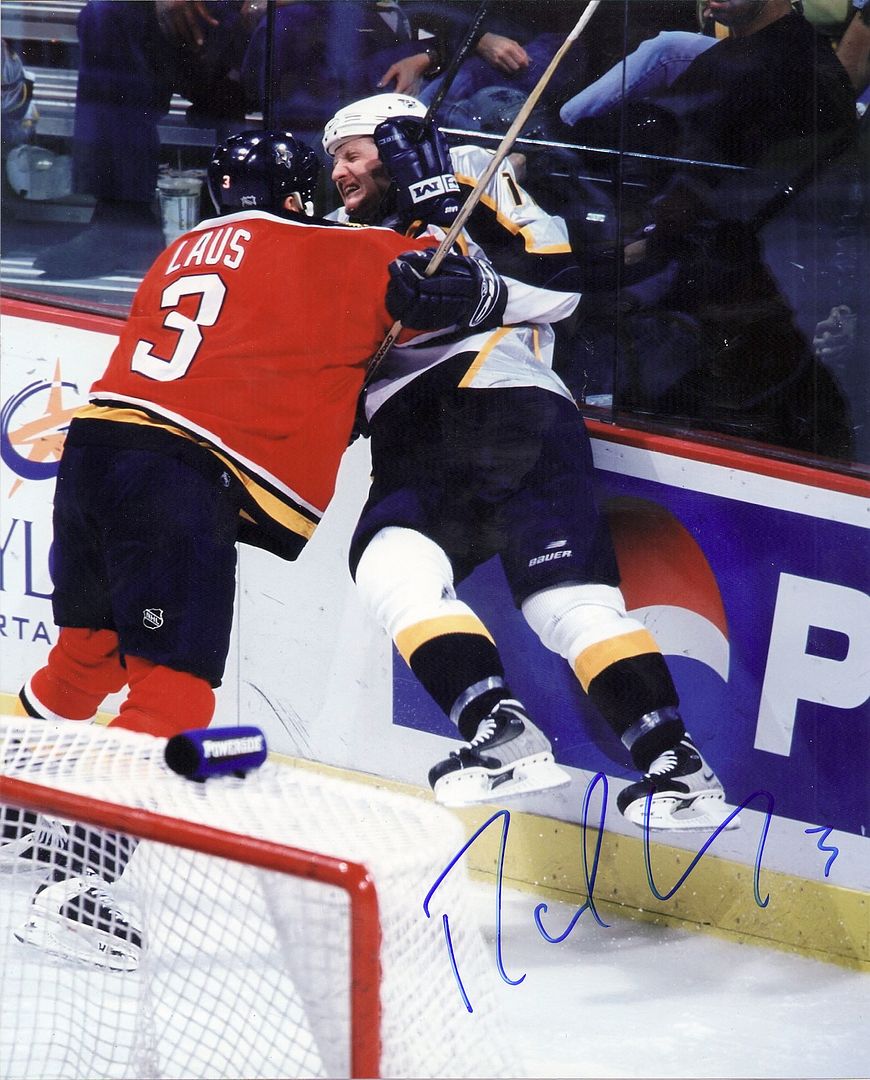 Probably one of my Fav pics!
I just wish Paul was wearing his Pens jersey and Hartnall his FLyers when it happened...but Ill settle for this!
GO PENS!