I picked up a box of 2010 World of Sports as a passing thought, I had an inkling to crack one for a few days.
I've never seen a box so loaded with Championships / Olympic medals -
This guy's pretty good at golf, and won a few tournaments in his career..
Stefan Della Rovere - Love the Team Canada pic - part of the WJC team that won Gold in 2009 and Silver in 2010
Heather Mitts - 3 time Olympic Gold Medalist in Soccer (2004,2008,2012)
Anderson Silva - current UFC Middleweight Champion
Oh, and one more guy, you might know him.. he's well known for being "all wet" ..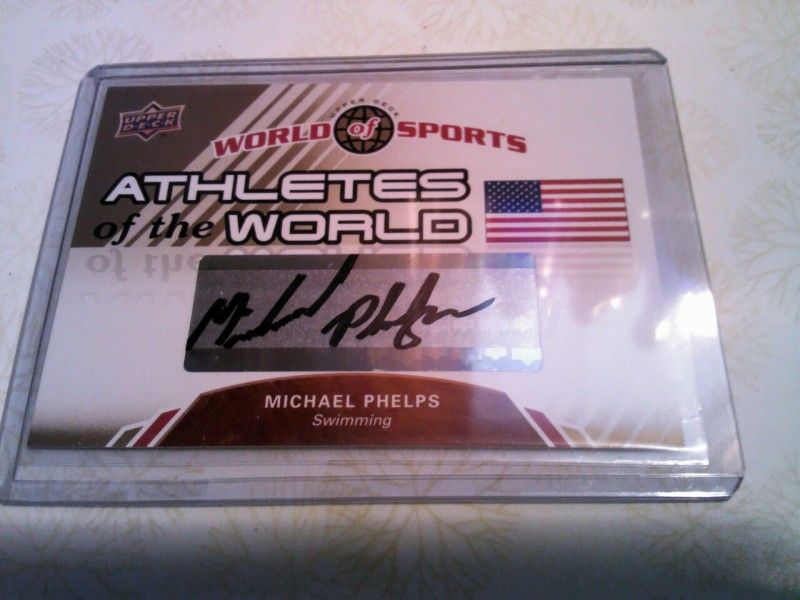 Michael "Wanna see all my Olympic Gold Medals" Phelps!!!
Yes, this was all one box!!