I had to run out today for supplies, and decided on picking up 1, then another box, since my luck has been going well. Here are the hits, again with all these soccer girls. No complaints, I'm just more of a "hockey chick" kinda guy myself.
Not scanned - Bronze Proof parallel - Cat Osterman - 085/100
First, the other heroes:
Mark Spitz auto - 080/352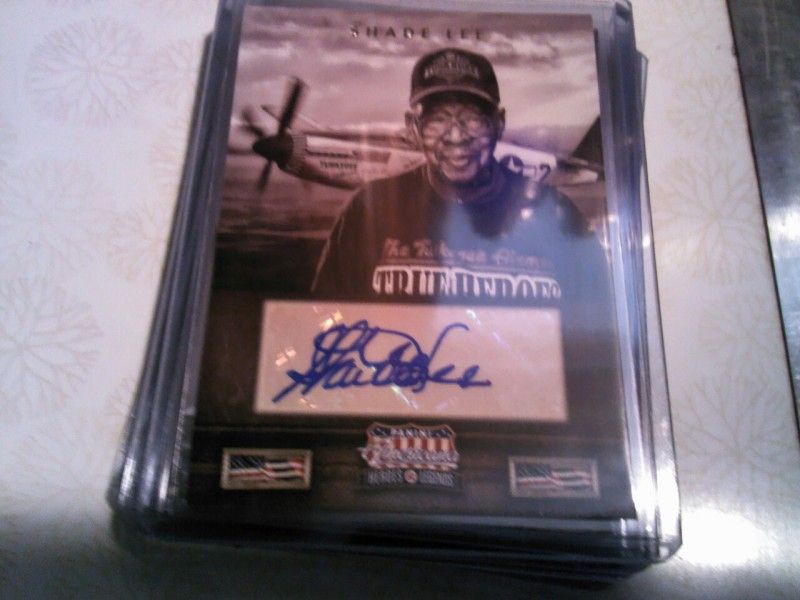 Shade Lee - Tuskegee Airman - 16/49
Now, the ladies of U.S. Soccer:
Not scanned - Silver Proof parallel - Christine Rampone - 17/50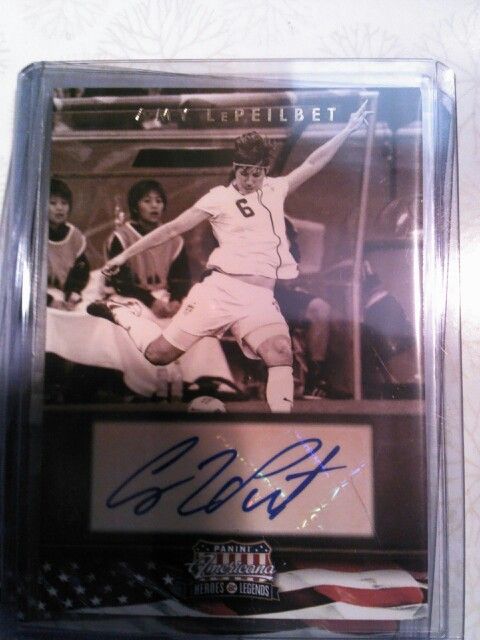 Amy LePeilbet - 057/179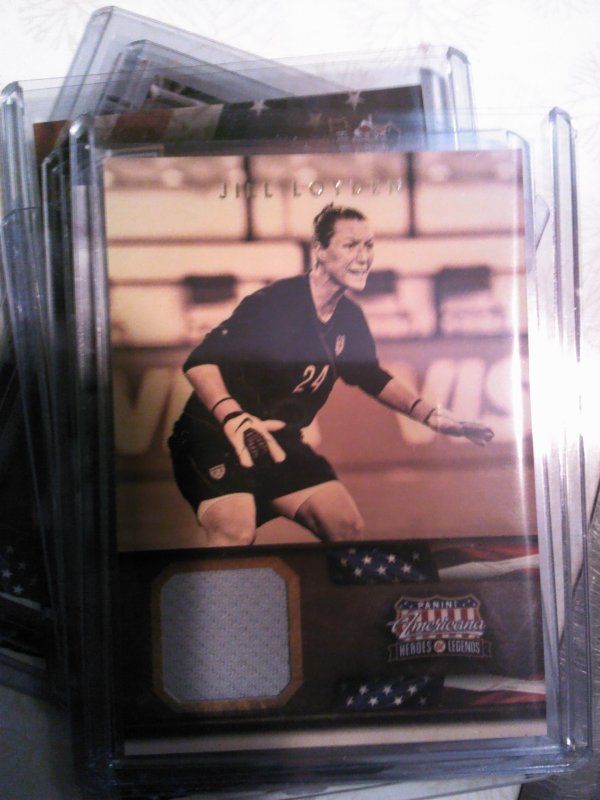 Jill Loyden - 022/499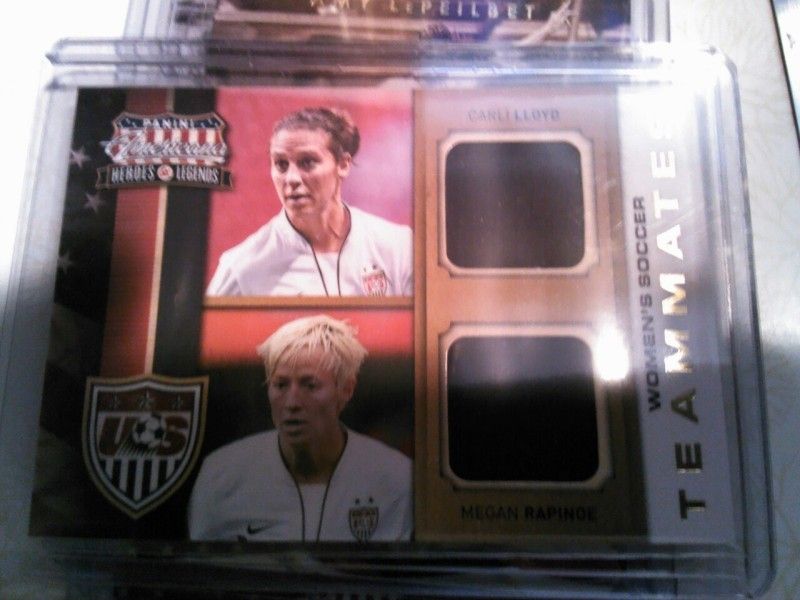 Carli Lloyd / Megan Rapinoe Dual jersey - 60/99
Just one more hit, shown last for effect, but certainly a woman who deserves to be considered a "First Lady"....
Former First Lady Barbara Bush AUTOGRAPH - 055/129!!!