Picked up 3 boxes of Americana after being turned off by a box that was missing a hit. Glad I got back on the horse. Nothing available, yes that includes the soccer hits, sorry...
Not scanned :
Gary Hall Sr. - olympic swimmer 060/299
Mark Spitz - Bronze PROOF base parallel - 075/100
now scans!
Some astronauts: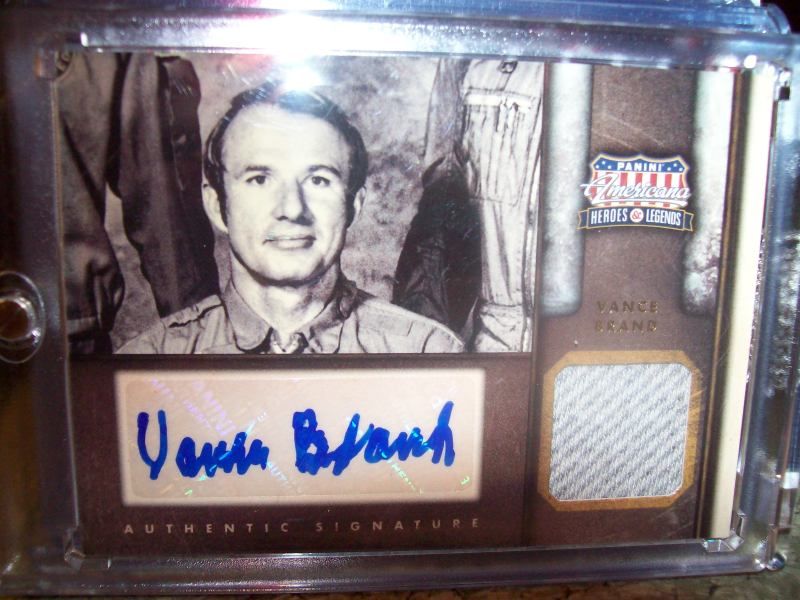 10/99
93/99
Another kind of hero - a Congressional Medal of Honor winner :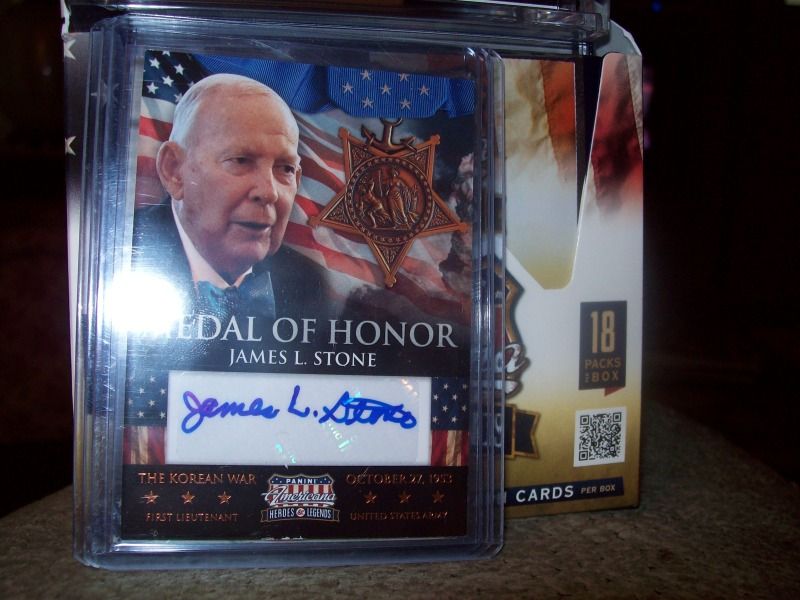 206/249
Text from the back notes that not only was he wounded several times, but was a prisoner of war for nearly 2 years....
Now some sporting ladies!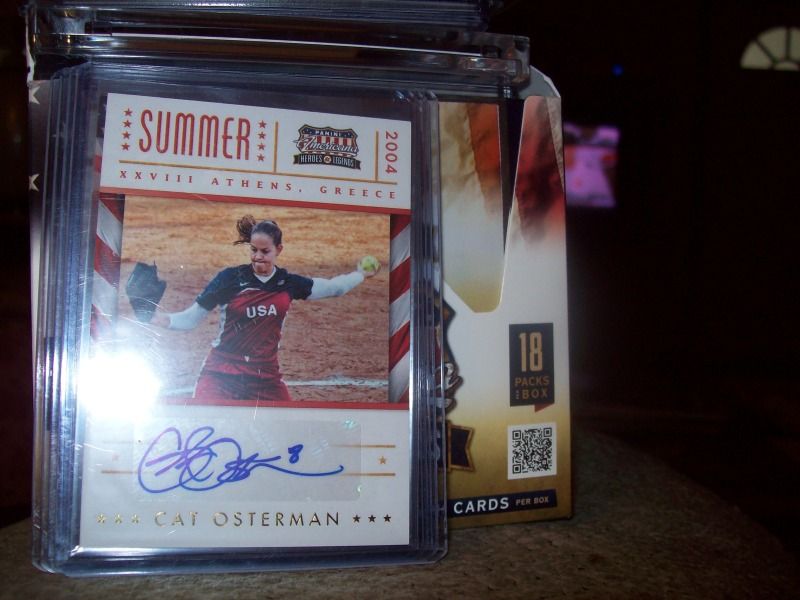 67/99 - big fan!!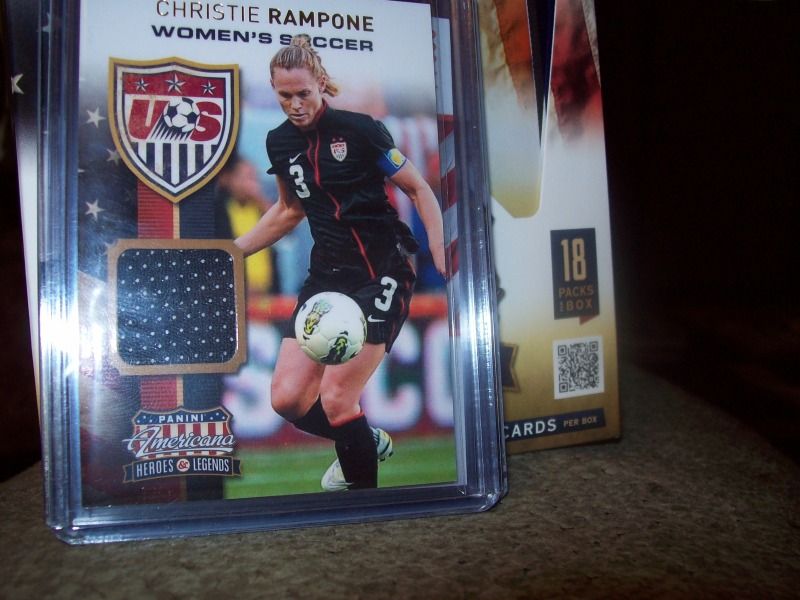 148/199
Some Bronze -
Bronze PROOF base parallel - 026/100
Some Silver -
Silver PROOF Jersey parallel - 08/25 - Nice patch!
Some Gold -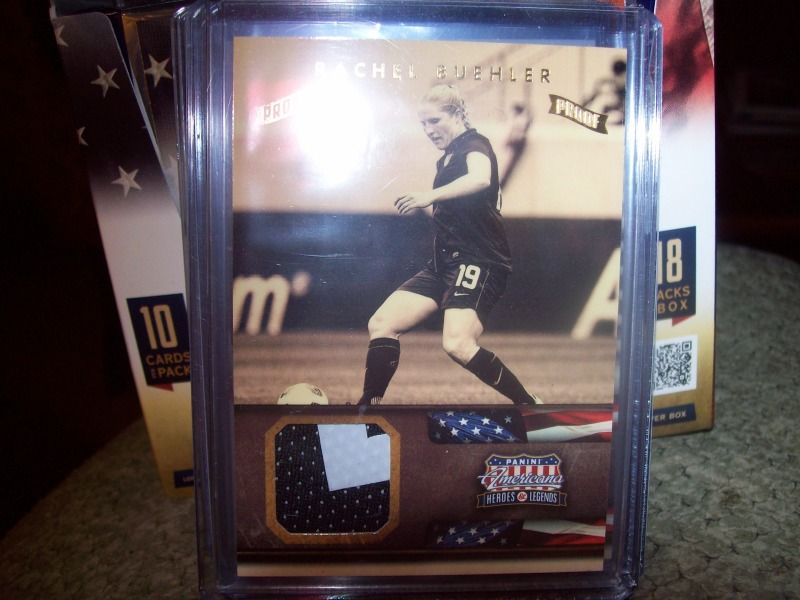 Gold PROOF Jersey parallel - 06/10 - another Nice patch!
oh, and one more I "SAVED" for last..
got pretty happy with this..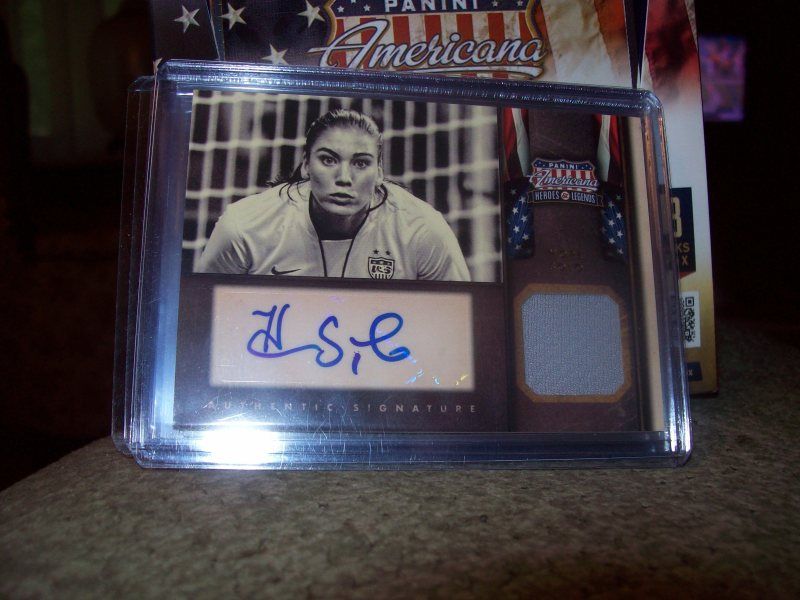 96/99 - What a great auto!
Really like this product!
as said, no nothing available..