So I grabbed a blaster of Platinum football and a blaster of Topps Chrome baseball from my LT a few minutes ago.
I opened the Platinum FB first, and it was craptastic — the Trent Richardson base RC was by far the best card.
Anyway, on to the Chrome baseball.
Yep, it was one of those "hot boxes" with all purple refractors.
The first four packs I pulled Adron Chambers, Matt Adams, Xavier Avery, Drew Pomeranz and Brett Pill, so I figured that was probably it for RCs.
Sixth pack ... Yoenis Cespedes purple refractor RC! I'm an A's fan so that was a sweet pull.
Then, last pack, I noticed there was a regular X-fractor ... Bryce Harper!
Pretty sweet for a blaster ... maybe they'll hook up in the World Series!
Here they are ...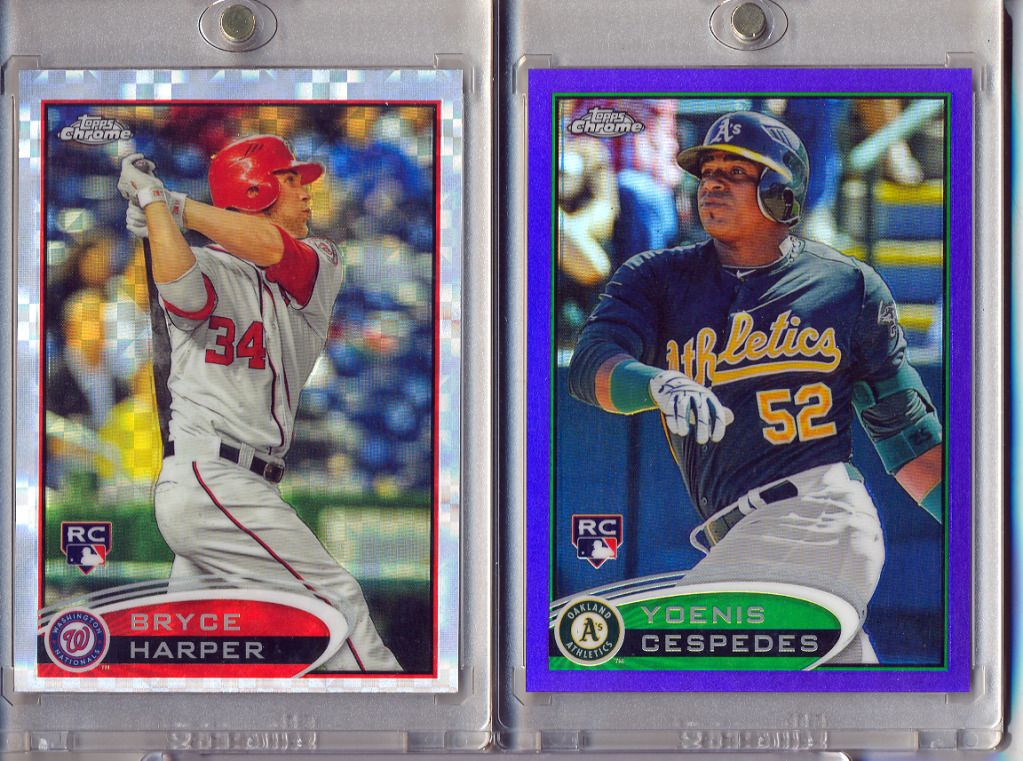 I know the Harper is off-centered, but man was I stoked to pull it. There are only 1-2 X-fractors per blaster, and there are 220 cards in the set, so the odds of pulling this card were like 1:110 to 1:220 blasters. Crazy!