I know its not football but I will gladly trade it towards football lol. I didnt know where to post this so here it is. ALL is FT except the USA soccer stuff. Hit an other Solo for the PC! IF ANYONE COMES ACROSS ANY USA SOCCER STUFF BESIDES BASE (PROOF VERSIONS,GU,AUTOS) LMK!
First the stuff FT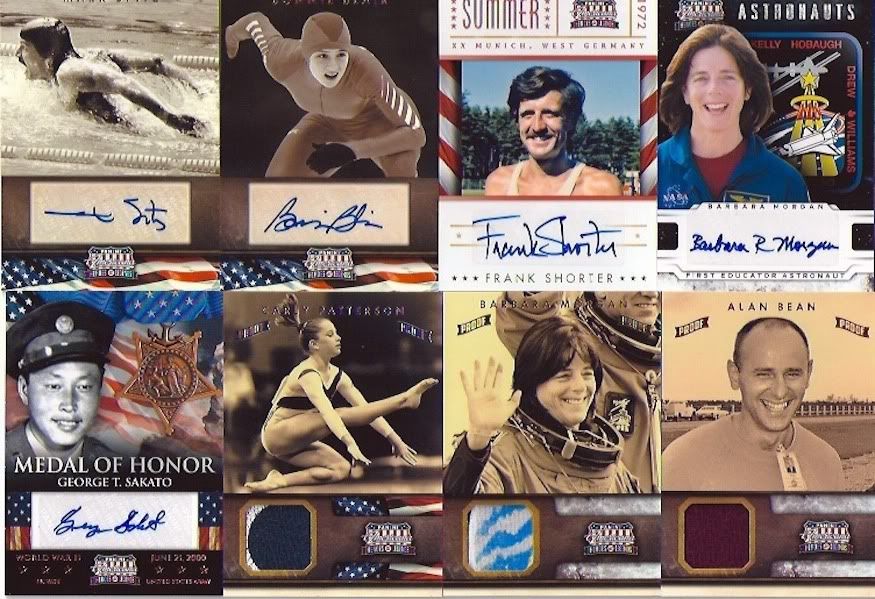 Mark Spitz Autograph /352
Bonnie Blair Autograph /219
Frank Shorter Autograph /99
Barbara Morgan Autograph /79
George T. Sakato Autograph /249
Carly Patterson Proof Material 2 CLR /25
Barbara Morgan Proof Material 3 CLR /10!
Alan Bean Proof Material /99
And the PC!
Lauren Cheney Autograph /179
Rachel Buehler Autograph /179
Christie Rampone Proof Material /99
Hope Solo Proof /100
Heather O'Reilly Jersey Autograph /59