Been meaning to give you guys an update on this project. I managed to get the 2 final pieces I needed, the /199 and the base refractor one. Haven't really had any "big" typical pick ups as I been getting because I've been laying low waiting on certain cards to appear.
The auto's are horribly inconsistent but it doesn't bother me at all, I find it hilarious and makes me realize just how much of a pain it would be to sign so many stickers.
Without further ado here it is: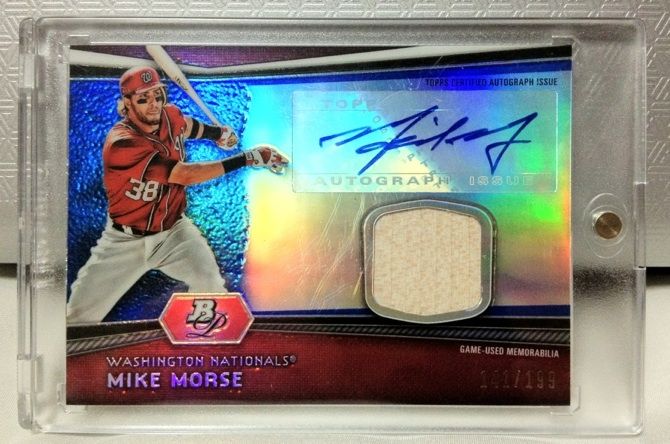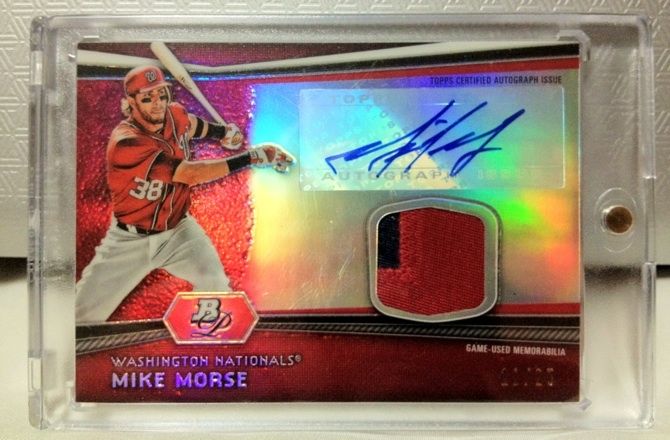 Yeah, it's not a MASTER rainbow which requires the 4 plates, I lost every single auction on them and I just said screw it, I have a good enough rainbow. Sorry for the crappy pics, still investing in a scanner/printer
If any Morse collectors or any Nationals collectors have any interest, I may be willing to sell the rainbow, but only for the right price.
If anyone who has better looking patches in the Red /25 and Atomic /5, I'd be willing to trade straight up. Also, if you or someone you know owns the plates, lead me to them, I'd be willing to buy.
Thanks for looking everyone, hope everyone is doing well!
~Zach