hey guys, it has been a while since i have posted a box break. here are the scans for5 packs of 11-12 Panini Prime. some very nice looking stuff here LMK what you guys think of the breaks.
thanks for the look, Ryan.
also busted 4 hobby boxes of 12-13 OPC (my first time opening OPC). Actually had a lot of fun opening the OPC, managed to pull lots of Oilers Variations, RNH, Gretzky, Messier, Crosby, Coffey pop-ups for my PC, a patrick Roy Retro Marquee Rookie Blank Back! some very nice Rainbow/black rainbow. and a team patch. all in all great fun and im about 25 cards from completeing the set. anyway onto the prime scans...
The duos & Trios: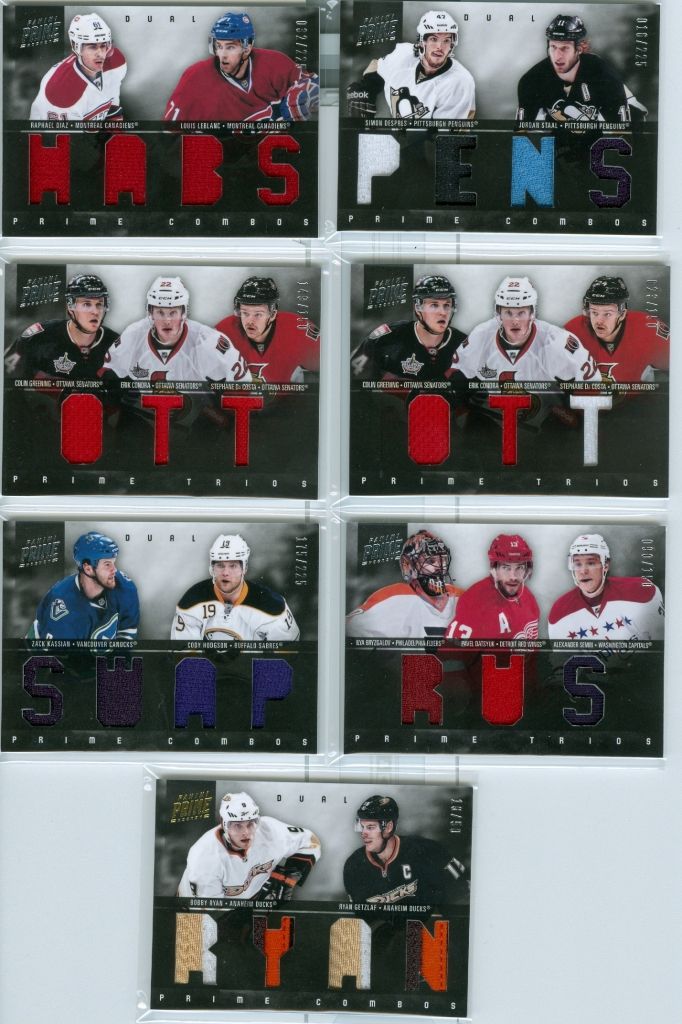 base: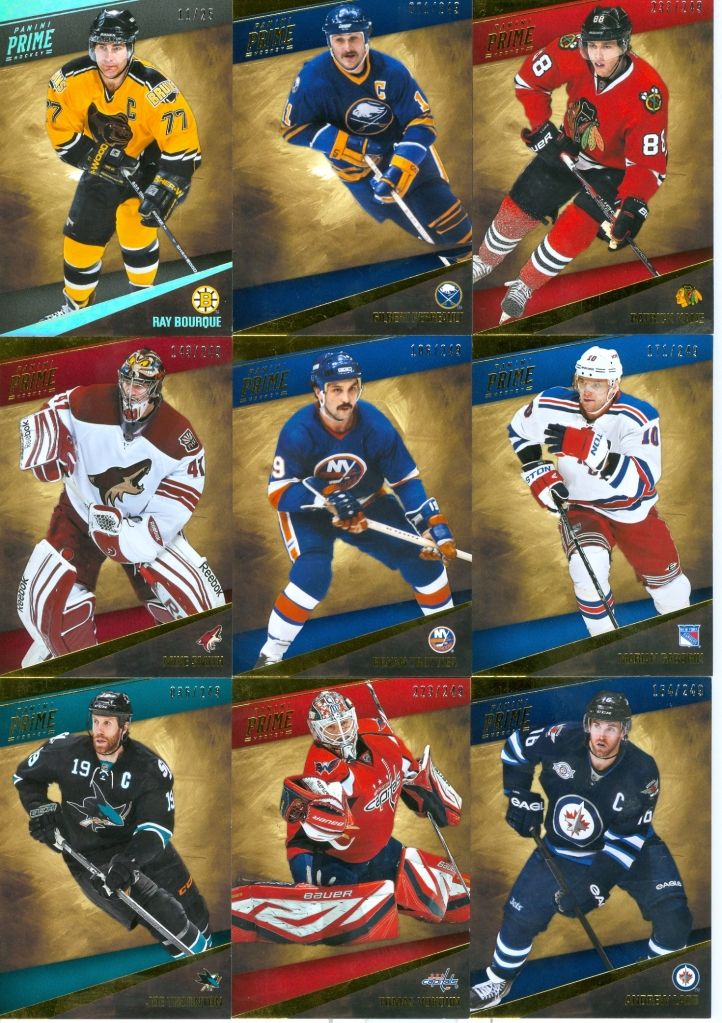 The RC's: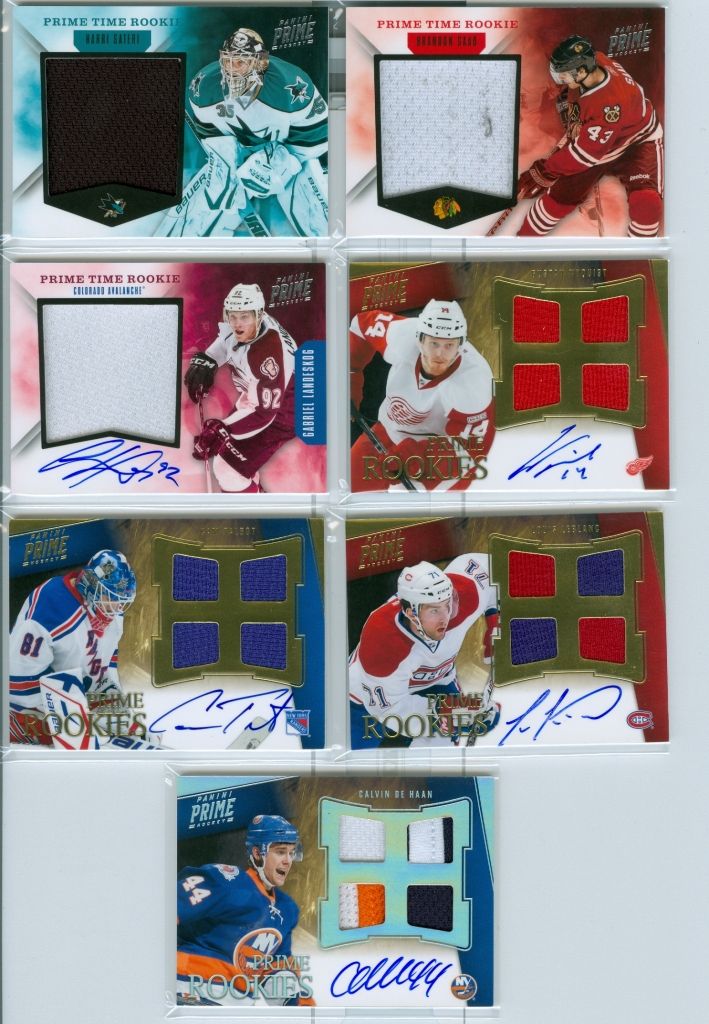 Hits:
PC hits:
i am going to try and sell off everything that is not PC (Oilers) hope i can sell enough to grab some more prime. really fun break and i still need to hit a NUGE. PM me an offer if youd like to buy any of these. I would also consider a trade for RNH PC needs, thanks for the look, comments and offers appreciated.