I figured it's about time for me to get back into trading. I will ship first to well-established traders here.
I'm a big A's fan, and I'm looking for some cool new PC items. Autos, RC's, inserts, you name it. If the player is wearing the green and gold, odds are I want it!
I usually find it rather difficult to part with my HoF autos and superstars, so it will likely take a very cool PC card to pry those away from me. I'll be adding more cards to my org this weekend, but here are a few scans of some recent pickups.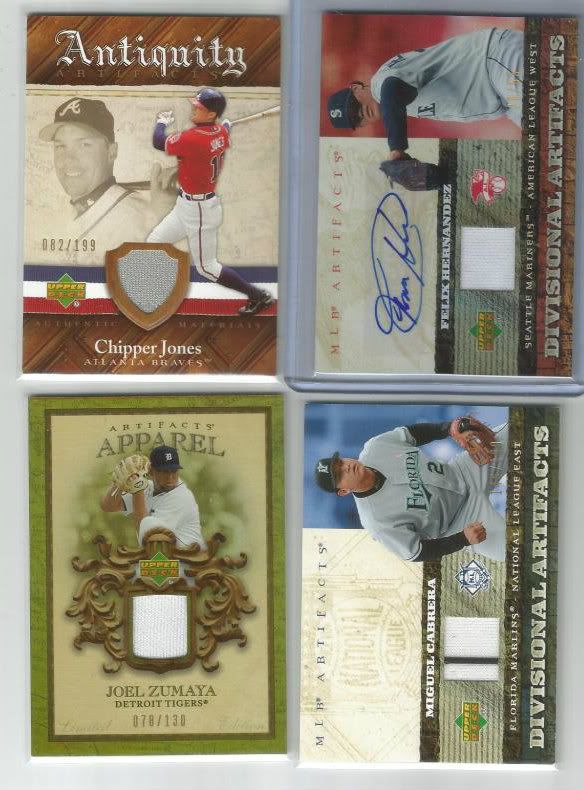 Let me know if you want to see some pictures of some other stuff in my org! I'm not interested in selling at this time. Cheers!