My parents went to the outlet mall about an hour and a half away yesterday and there's a new LCS out there. They came home with 4 packs of 08-09 Victory and 4 packs of 12-13 OPC for me. Here's the hits....not much haha
2008-09 Upper Deck Victory
#202 Mark Fistric RC
#221 Tim Conboy RC
#230 B.J. Crombeen RC
Game Breakers #GB27 Marc-Andre Fleury
Stars of the Game #SG11 Brad Boyes
2012-13 O-Pee-Chee
Base of #51 J.S. Giguere which is for my Avs PC
Marquee Legends #533 Mike Bossy
Marquee Legends #548 Richard Brodeur
Rainbow #229 Evgeni Malkin
Retro #56 Steve Mason
Retro #314 Henrik Zetterberg
Retro #345 Marcus Johansson
Retro #522 Mike Modano
Stickers #S11 Brad Marchand
There's one more hit though....
Got to the middle of the pack and saw this card staring back at me!
Retro #598 Patrick Roy - First Roy PC card I have pulled in two years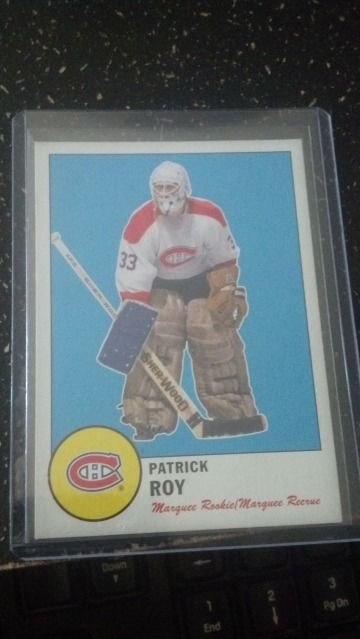 I felt alright about it. At least made up for not pulling that much out of the other packs. I opened the last two packs I had then started putting the cards in numerical order as I always do to make it easier to put in my org.
While I was doing that I flipped over the Roy card and saw this...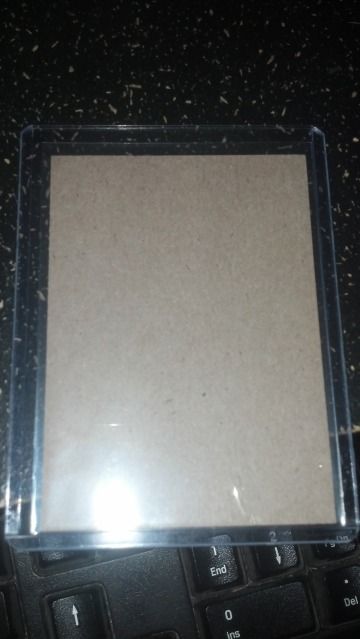 FLIPPIN AWESOME! No idea what it's worth, but a Jari Kurri retro blank back sold for $17.99 so I'm assuming the Roy would go for more...not that it matters because it's priceless to me and it's already in a toploader inside the storage box with the rest of my PC!
This one card completely made up for the rest of the packs!