I haven't busted a box in awhile so I thought it'd be nice to bust a box or Topps Chrome since it's a nice value at $80. Nothing too spectacular in my box of 2012 Topps Chrome but it seemed to have more Yankees than anything. Here are the refractors and such.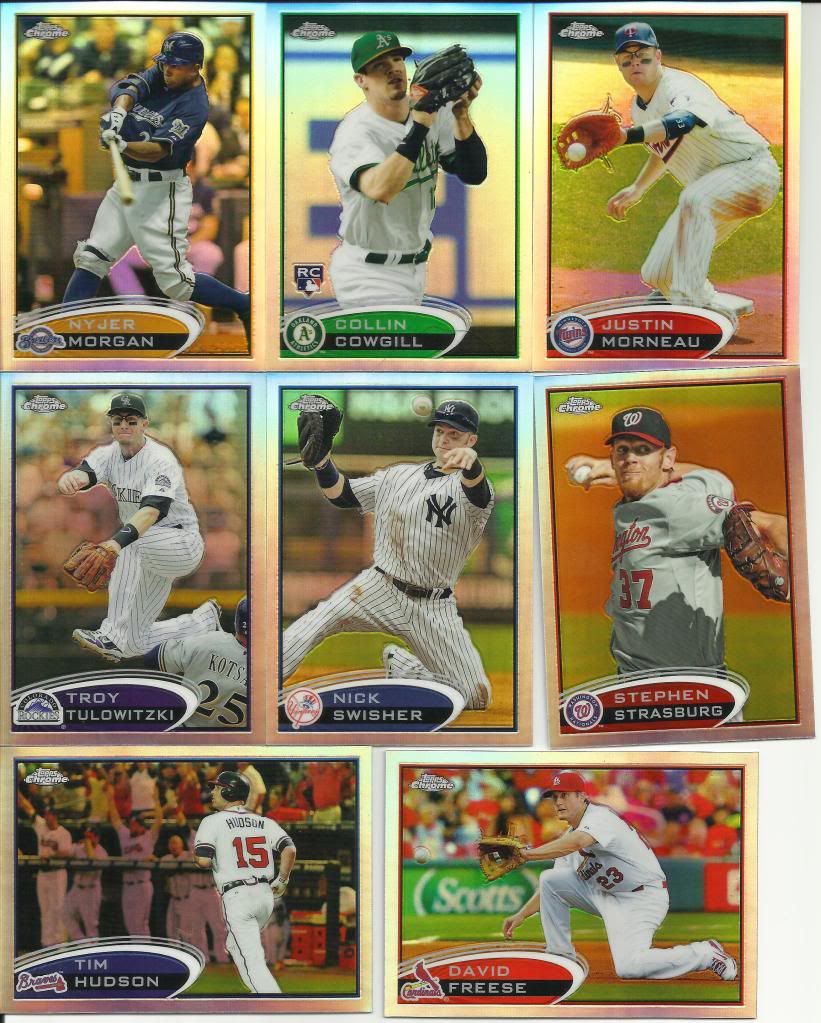 These are the normal refractors, not bad getting a Strasburg.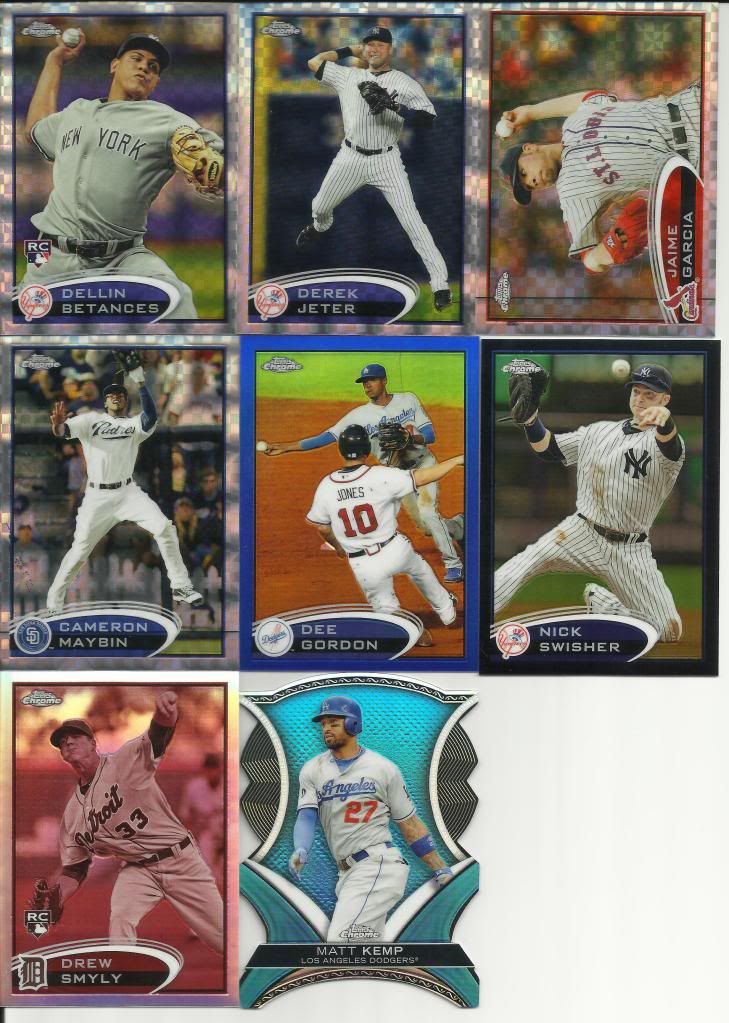 Jeter x-fractor, Dee Gordon blue/199, Swisher black/100, Drew Smyly sepia/75 and Kemp diecut.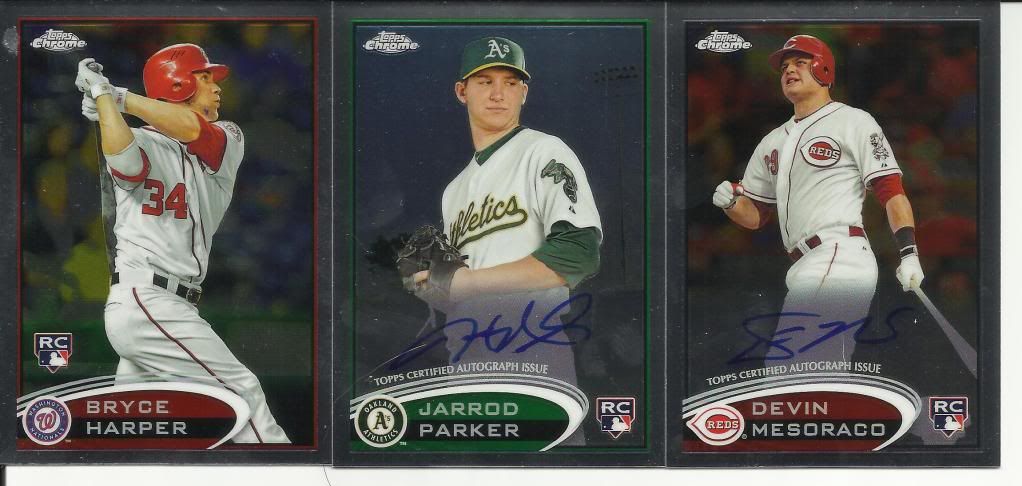 The Harper is just a base card but my first Harper rookie.
Most are FT and as you know I collect Astros, Josh Johnson, Mike Morse and a few other random guys. Thanks for looking!