I found this while going through some boxes of cards tonight......
Who IS that sauve looking flop of a #1 pick LOL
1 Jumbo pack of 1993-94 Pinnacle Series 2 U.S. Edition
Here's a refresher on what the base cards look like: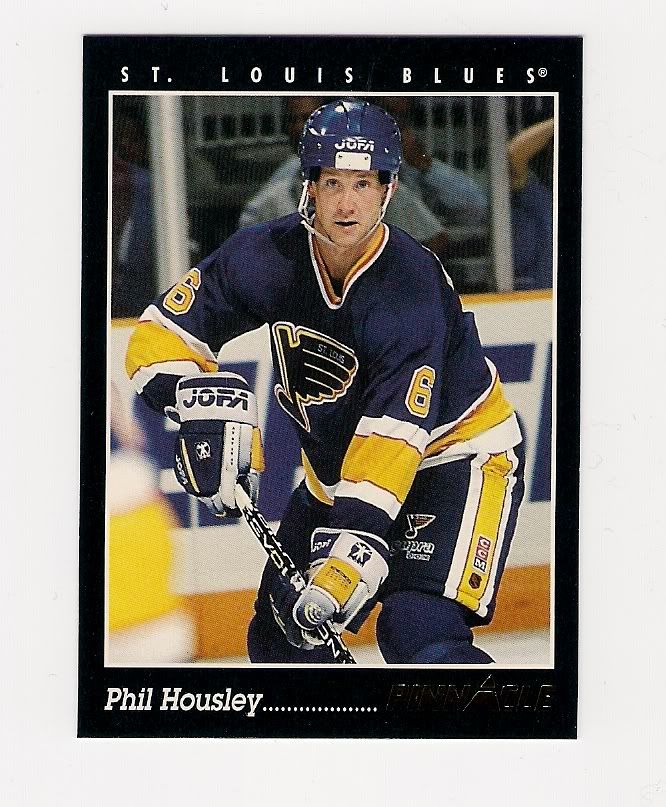 Phil Housley is an underrated American defenseman. One of the best.
The Great One: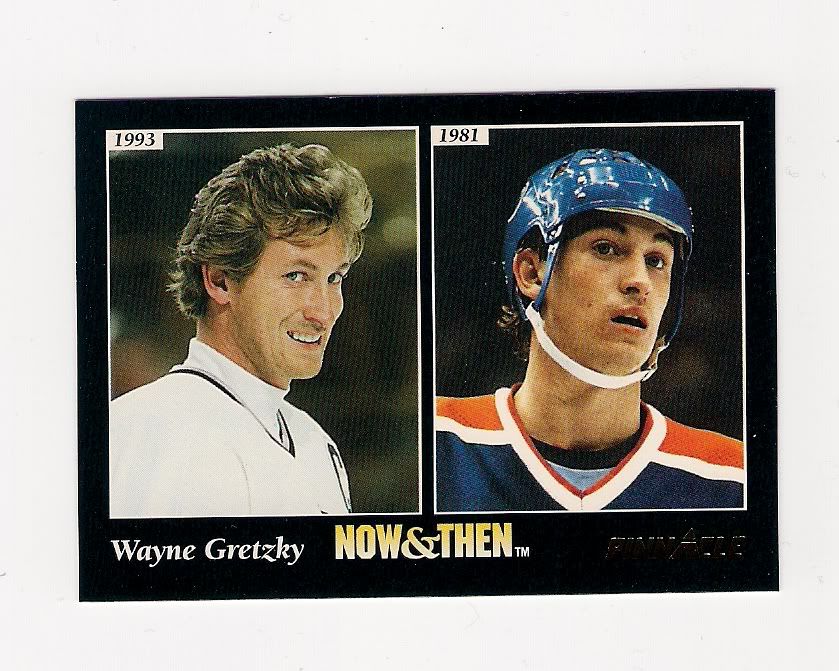 RC's: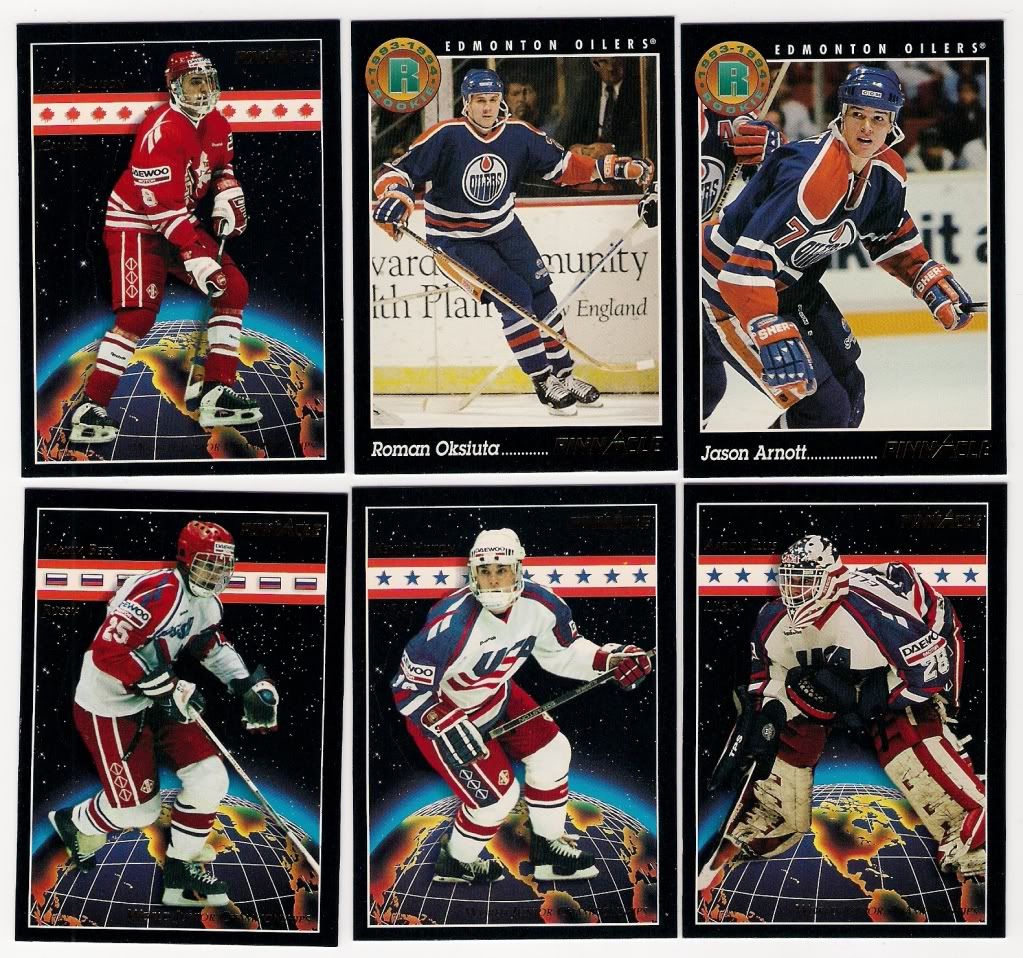 Left to right top row: Jason Allison, Roman Oksiuta, Jason Arnott
Left to right bottom row: Maxim Bets, Kevin Hilton, Aaron Ellis
Not a bad surprise break on a Wednesday night. Wish I could find more old wax laying around the house. LOL