Well I finally got time to scan pictures and decided to share what I got with you guys. Luck was really nice and ended up signing for atleast 20-25 minutes after every practice so he was fairly easy to get if you wanted him bad enough (coming from a guy who was there everyday) lol. Anyways the only drawing I actually wasn't able to get signed was Andrew but I'll have it for next year and I totally skipped Brazill when doing them too so hopefully he makes and stays on the team. Anyways here goes...
My binder cover lol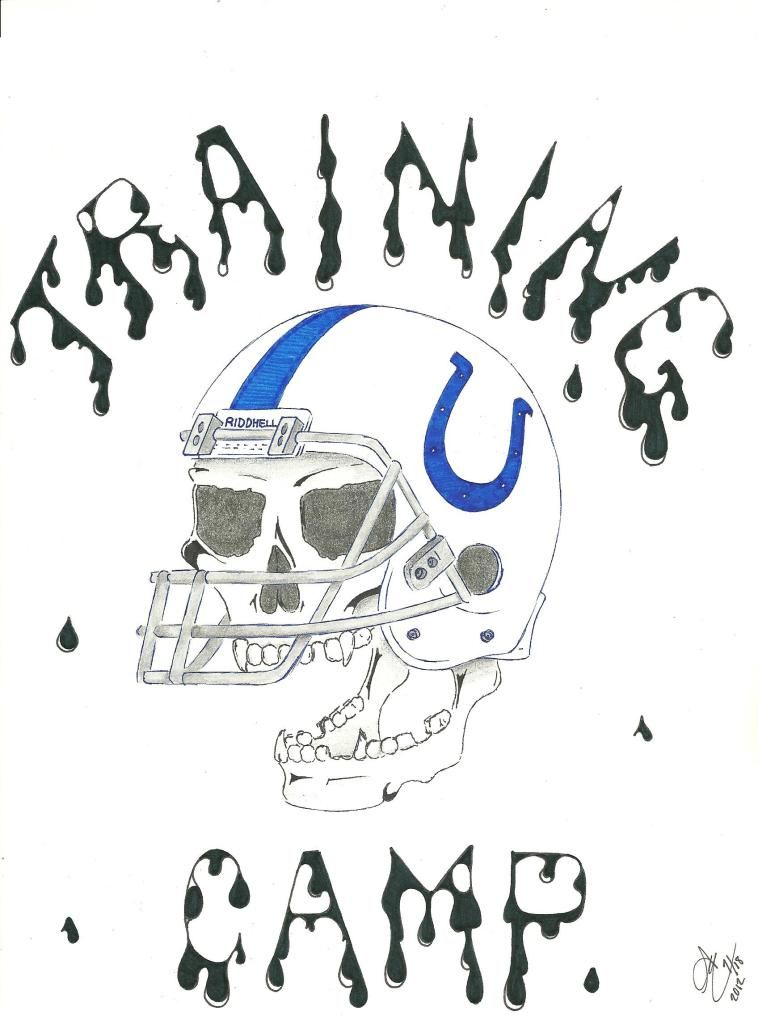 Coach Pagano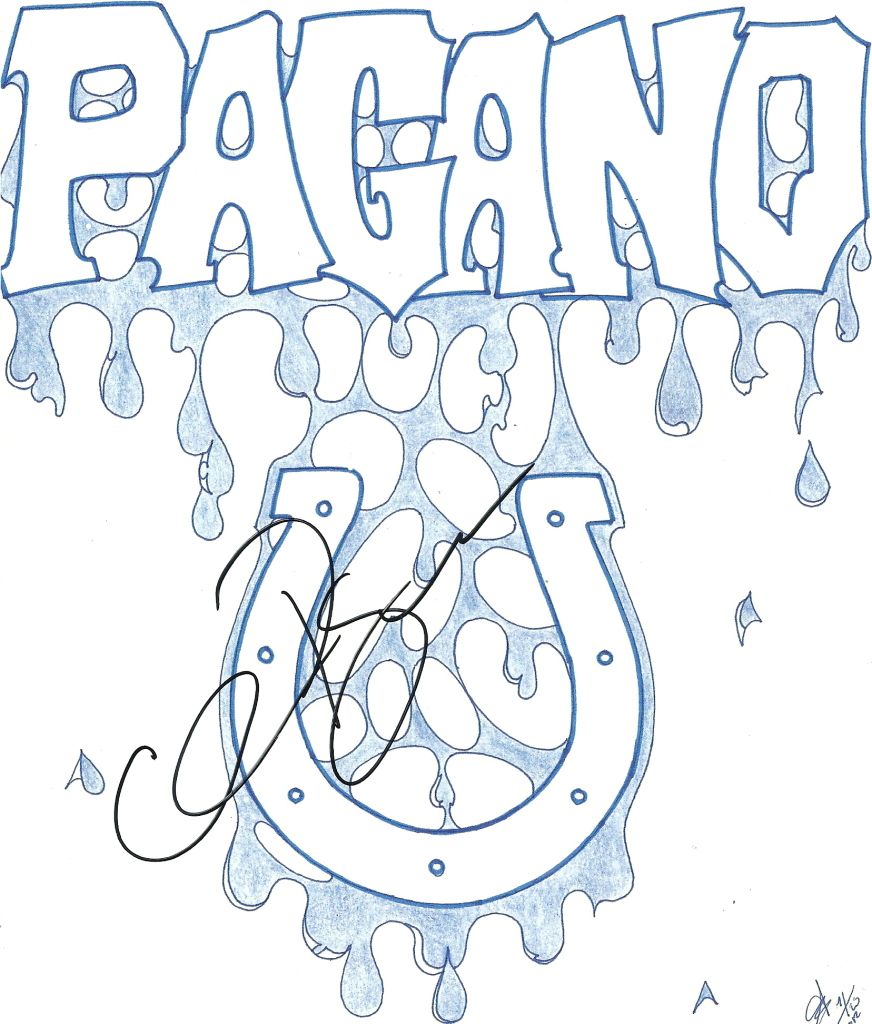 Pat McAfee (Punter) - have to love the inscription lol
Adam Vinatieri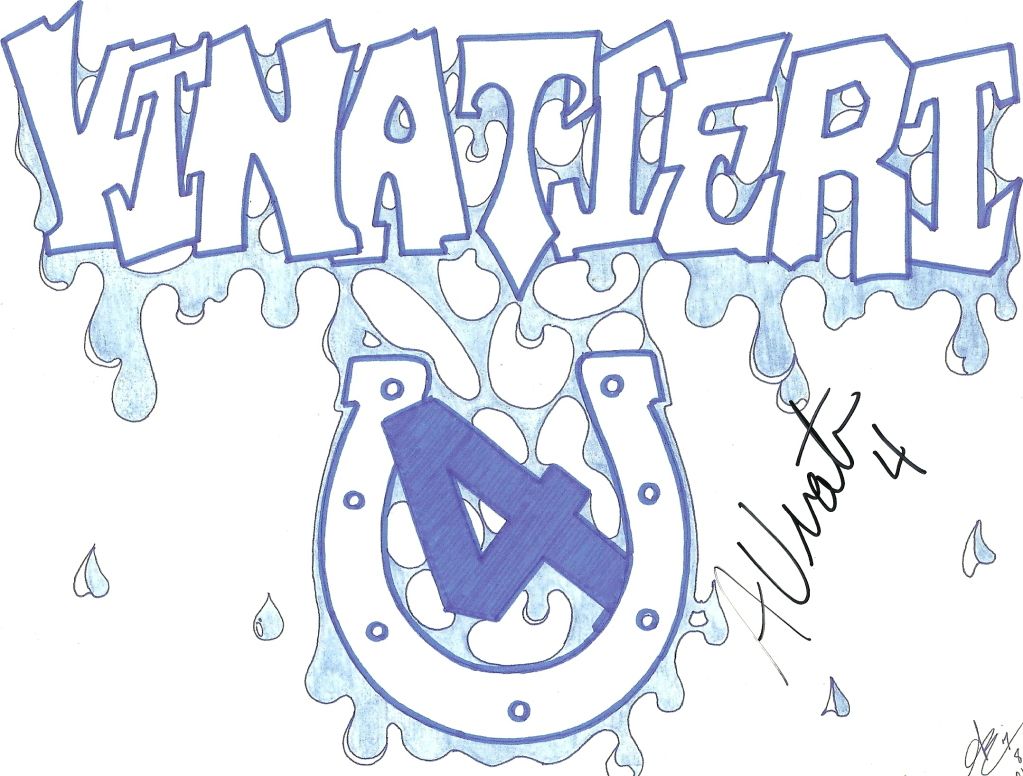 Chandler Harnish - He actually signed his full name clear as day, only one I ever saw him do at TC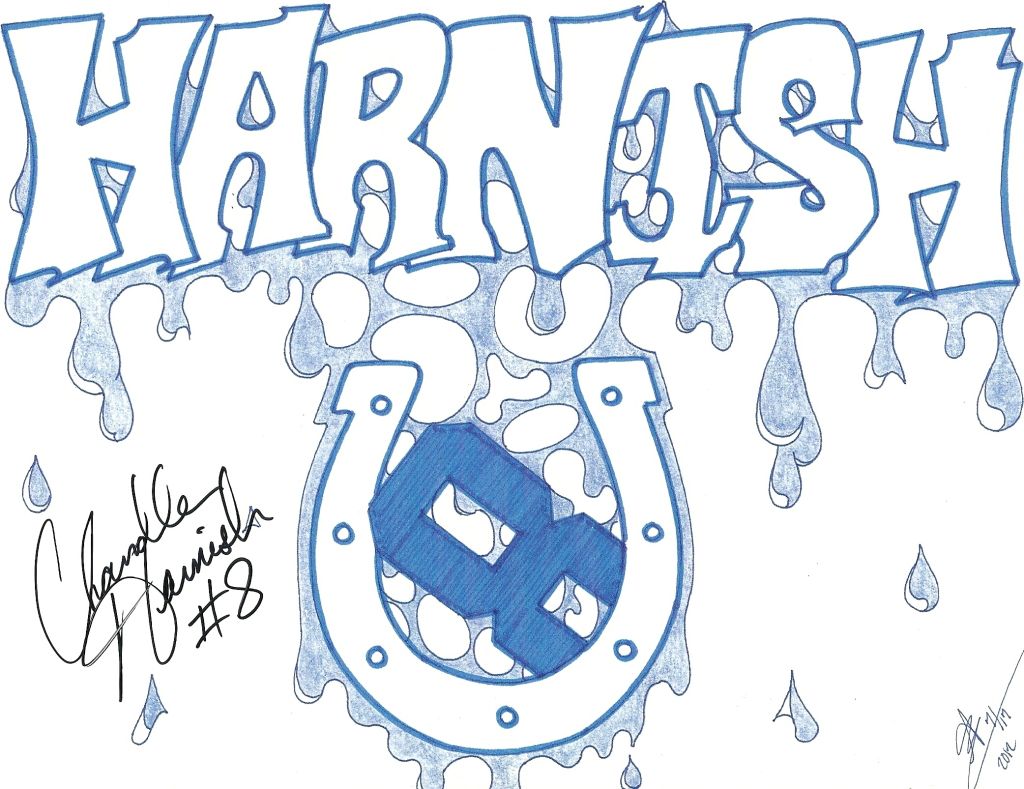 T.Y. Hilton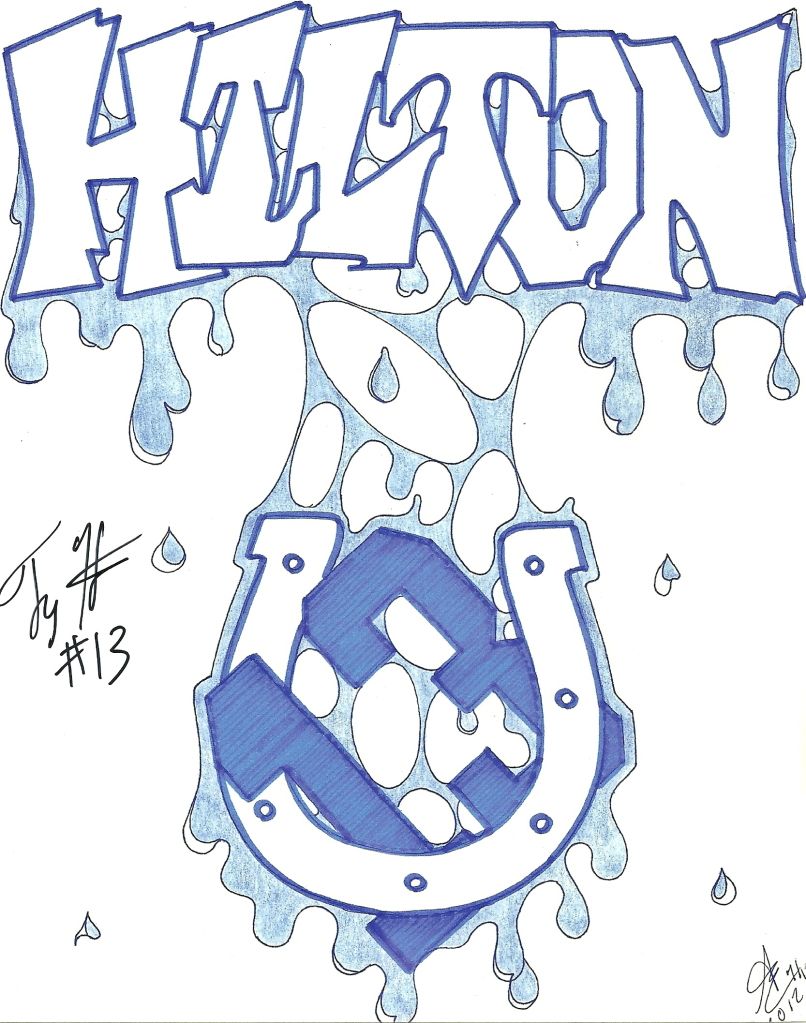 Austin Collie - Hope he is able to recover but sadly I think he may be done with football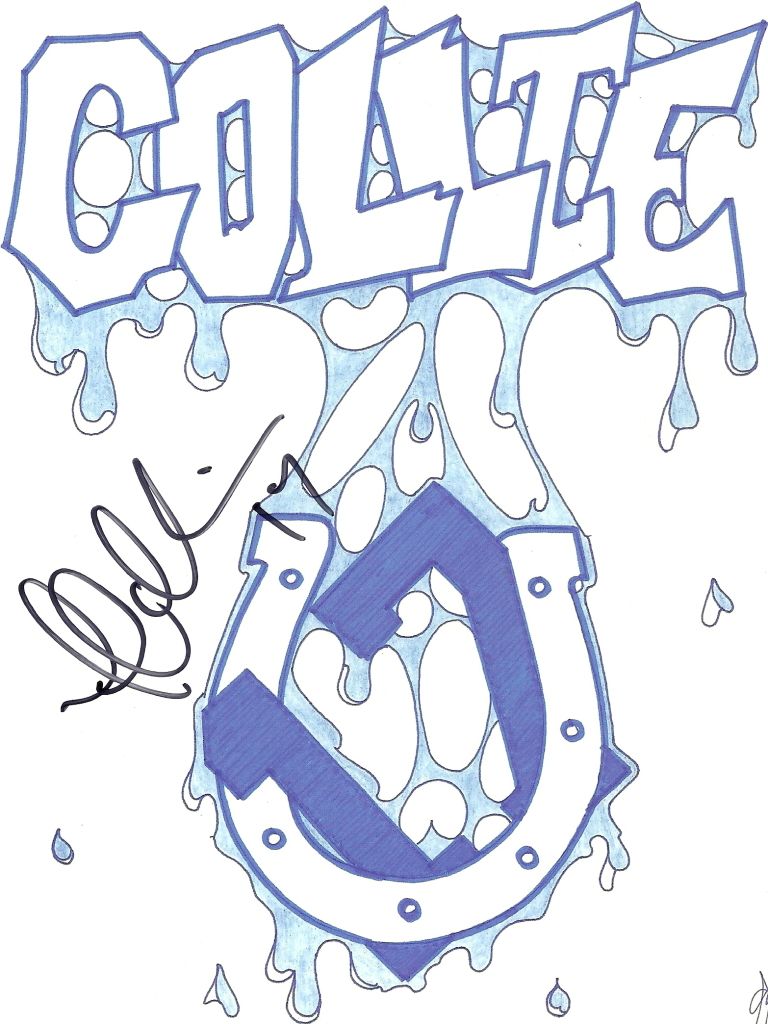 Donald Brown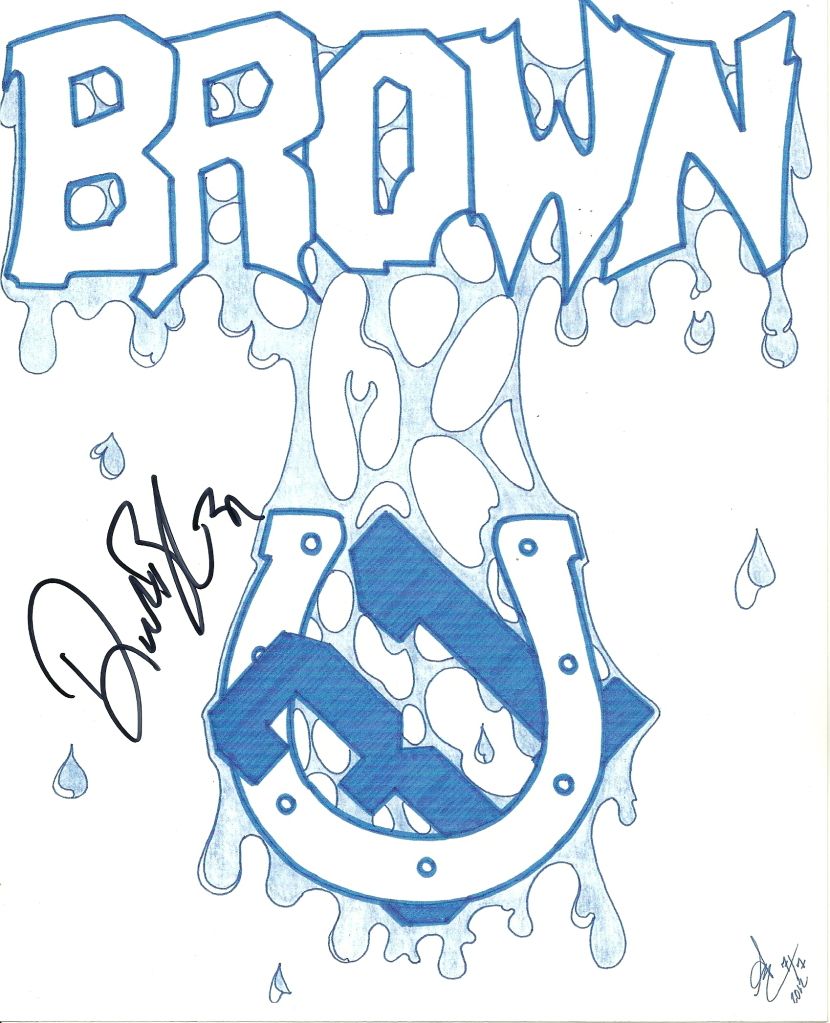 Vick Ballard
Delone Carter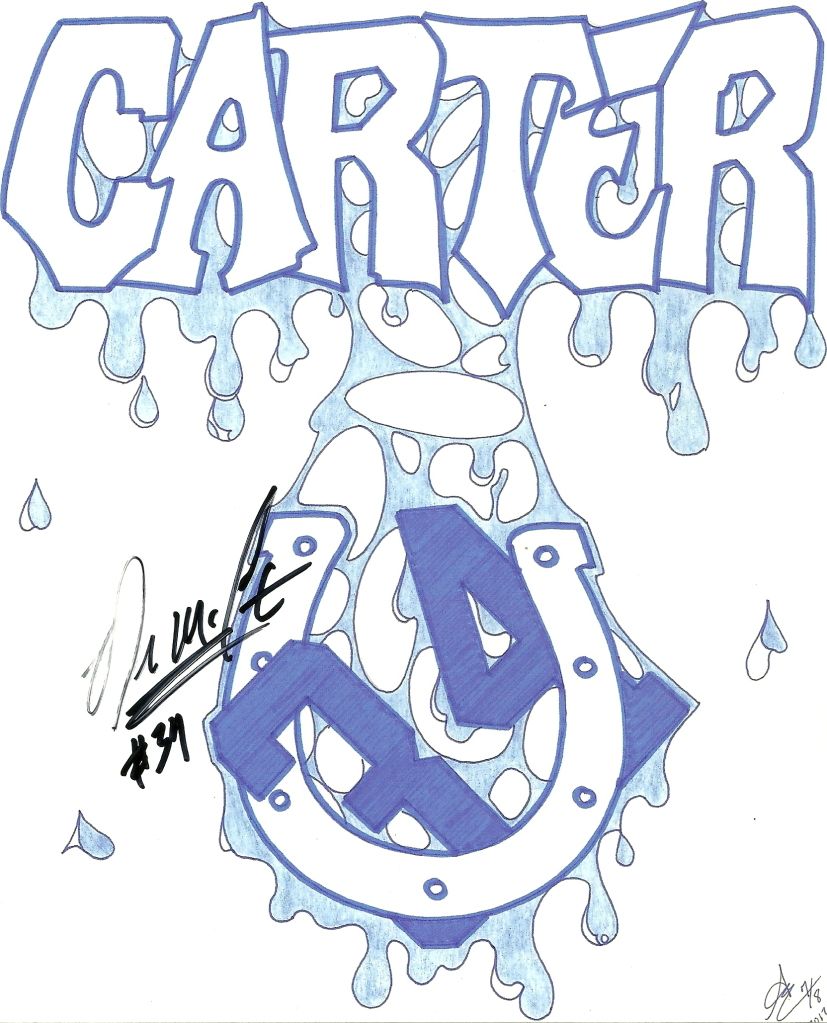 Antoine Bethea
Coby Fleener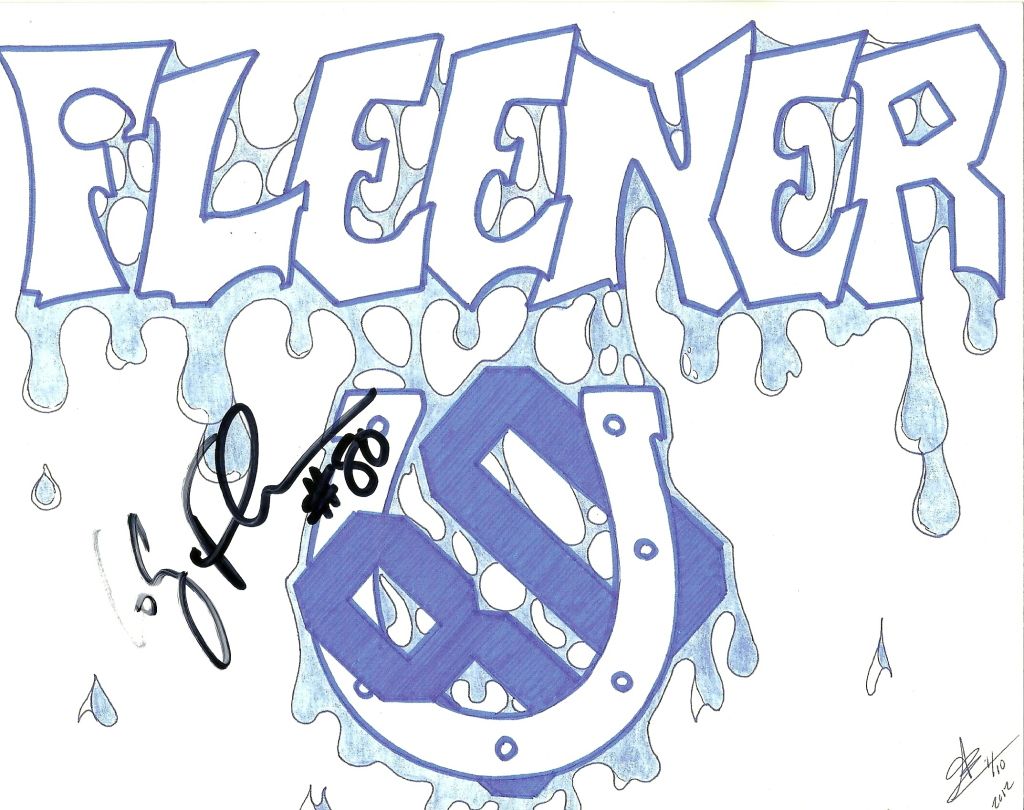 Dwayne Allen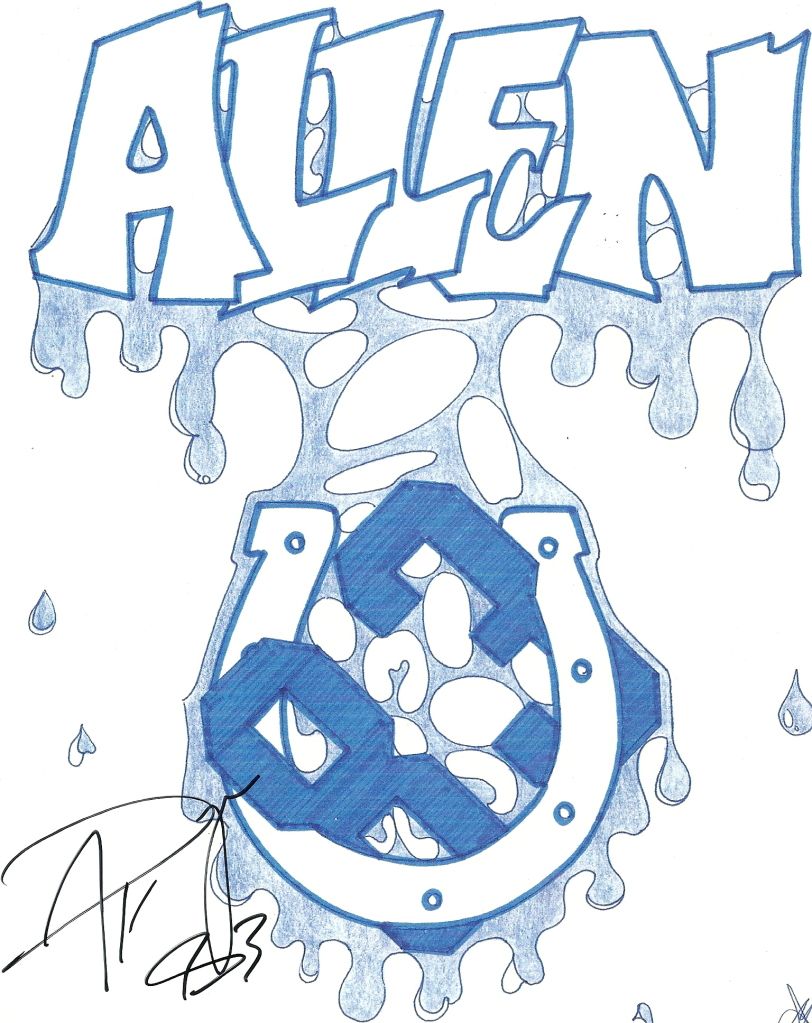 Reggie Wayne - Sucks my sharpie went crappy but ot is still there lol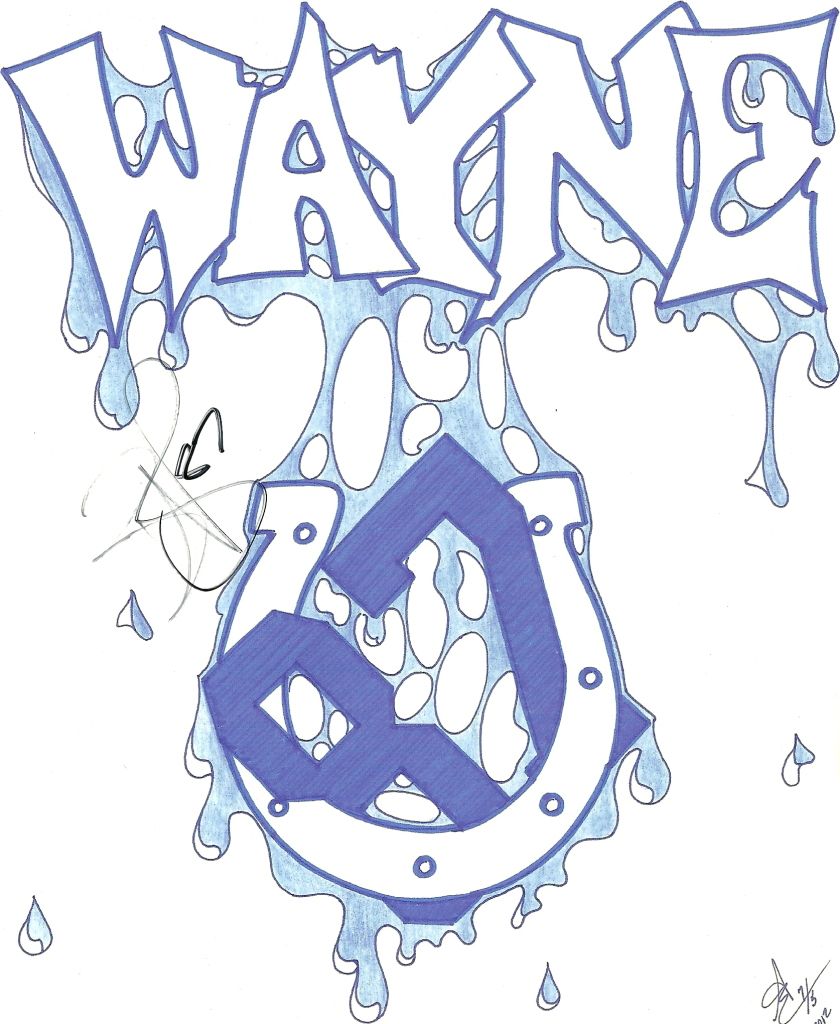 Dweight Freeney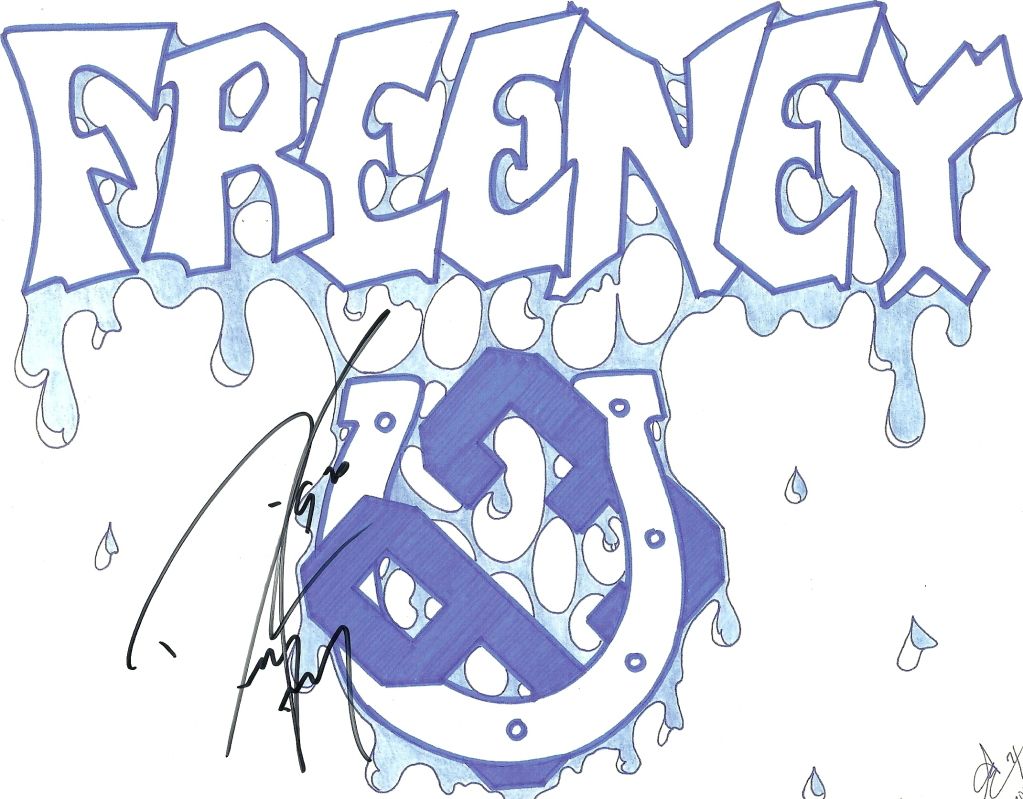 Robert Mathis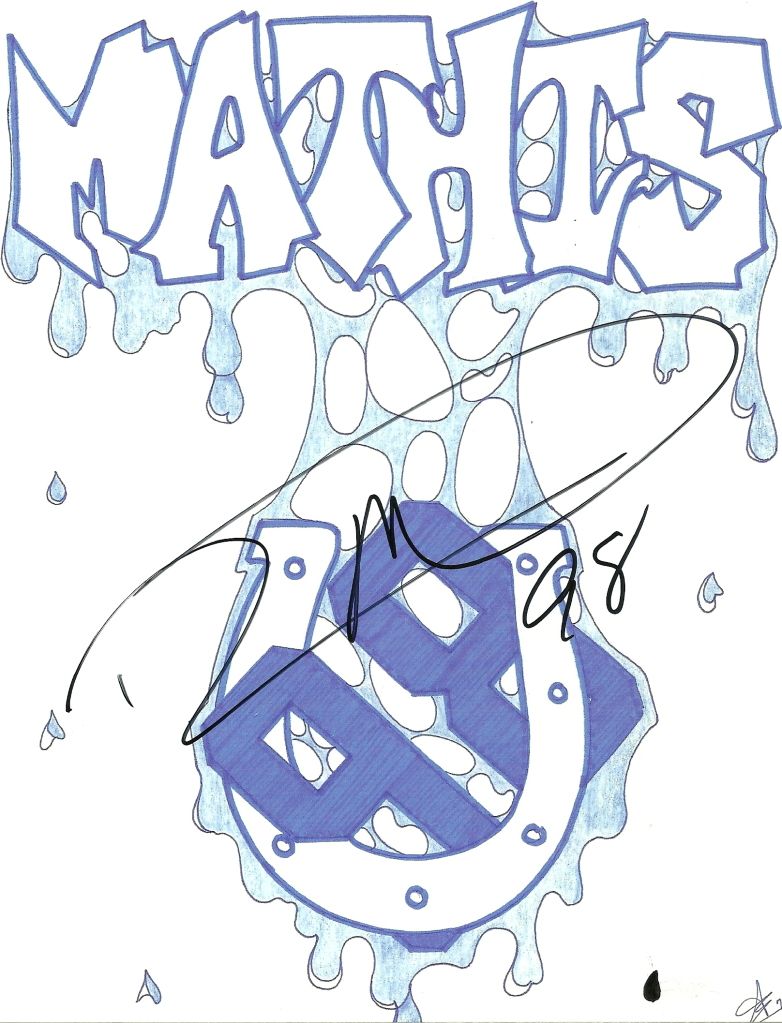 Now for some of the bigger stuff of luck that I got. The helmet was already shown here but here it is again lol
Bought the jersey to wear but ended up getting it signed while waiting in line to get into TC. Was caught off guard and just handed it to him lol.
Got two jersey numbers signed. Only intended to get 1 but the black on the 2 is super hard to see outside of sunlight. Was able to get the 1 in silver about a week later.
This is where I'm going with the jersey numbers...
Then lastly I got the football. Wanted to set it next to the Peyton one I have and luckily on the next to last day I was able to get it signed when Andrew walked right over to where I was after practice.
Training camp this year was a blast and the media really didn't take away from it like I thought they would with the hype surrounding Luck. Looking forward to a great year of Colts football and watching this kid grow. I just got my Dolphins vs. Colts tickets 9 rows up from the field by where the Dolphins run out at. Hoping Tannehill will sign my jersey before the game (longshot maybe? lol).
Thanks for the look.
Andy