as most of you know...my quest is to own every 2001 card brees has..
i am at 202/358 at the moment.
i bought 2 cards last night on ebay from a guy that happened to go to purdue. he started collecting brees rookies 11 years ago and came within TWELVE cards to completion...due to financial situations he decided to sell some. he asked me last night if i would be interested in some.
i said sure...thinking he wouldnt have many left...i sent him a list of about 150 that i need. he replied "yea, looks like i have most of these"!!!!!
we have discussed in great detail and decided he would sell me his collection bit by bit for as long as it takes....only selling to me.
I am in utter shock ladies and gentlemen...for this opportunity that fell into my lap after i made a few late night purchases.
i would like to share my very first purchase from him...
2001 Absolute Memorabilia Mini Helmet Autographs #10 /273
2001 Absolute Memorabilia Mini Helmet Autographs #11 /24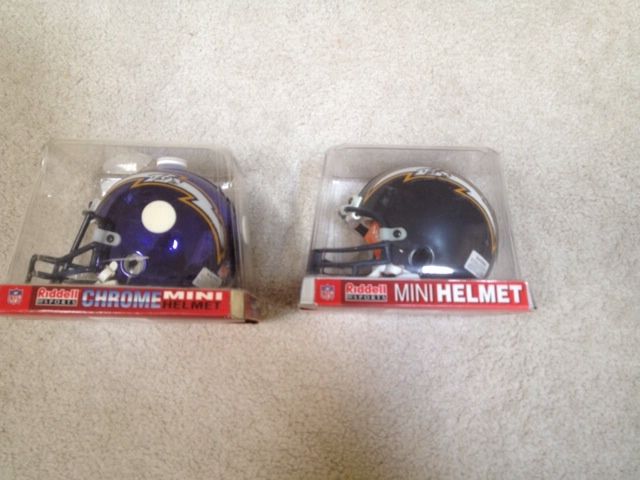 thanks for looking! im still speechless despite all the rambling