Got a PM from Warcraftin after he check out my Jacquizz Rodgers Supercollection website and informed me that he might have a card that I'd REALLY need and have been searching for for forever. Well, indeed he had it and decided that he'd help out the Quizz PC
Today in the mail I recieved the final piece, the base emerald #01/10. My Crown Royale set is FINALLY COMPLETE!! And to top it off, both my Emeralds (base and auto) are #01/10. Thanks again War!!
BTW the Auto is another Crown Emerald auto #08/10. I know have 3 of the Emerald Autos
.
.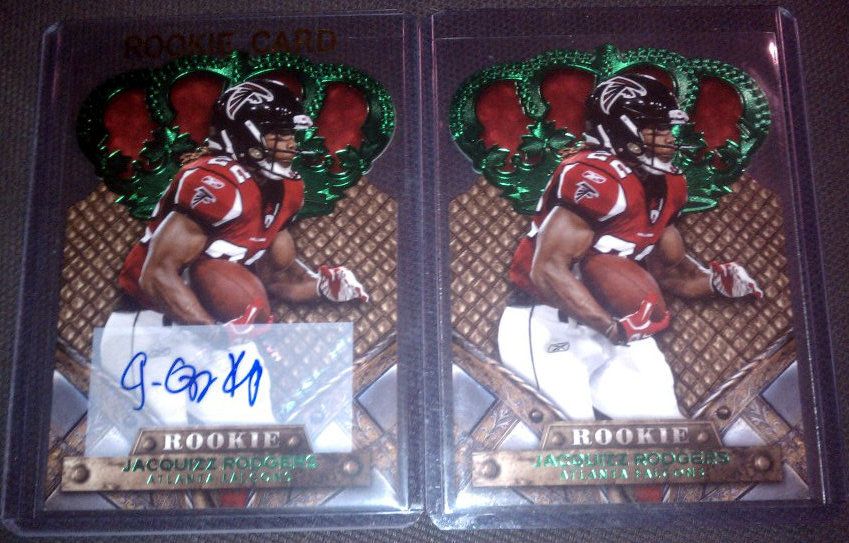 .
.
Here's the others in the set