First I want to let everyone know how I'm doing. I got my x-ray results and my ankle isn't broken, I'm still waiting to have an MRI to find out if I've got anything torn in there. Still pretty sore and have a pretty good concussion but I seem to be feeling and getting better, so far I'm only going to be out for about 3-4 weeks depending on the results from the MRI that could get longer.
Now to the good stuff, first a Shoutout to Doc. Got a PM from Doc a while back asking if I had a Panini account and then a redemption number with a simple redeem this message. Well I did and this is the beauty that came in yesterday.
15/25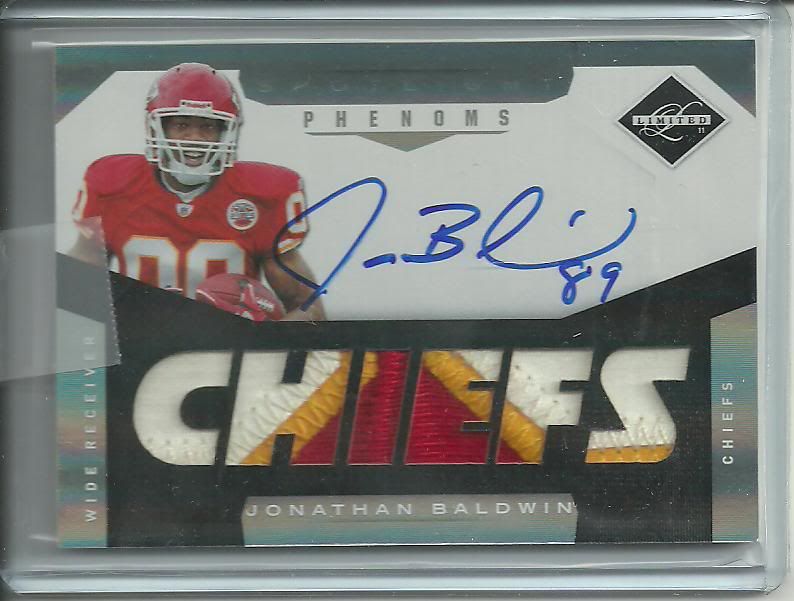 Thank You Doc, really a nasty patch and was a real nice surprise to get yesterday.
Now some mail, Mostly Tyson Jackson and some Dorsey with a couple other beauties.
Willie Lanier
4/5
31/52
One new Justin Houston
1/1
A few New Dorseys
/5
/5
/15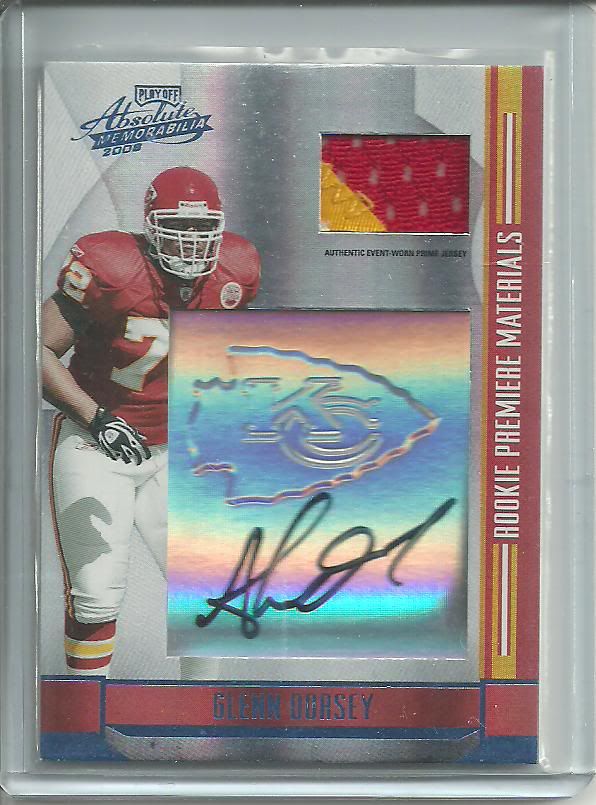 /25
and a few new Tysons
/429
/99

more to come