This is a total of 31 boxes of this product. I cracked 20 of them at the National to get the Redemption cards. Here are the results:
First the Jerseys : Black Versions = 120 : Orange Versions = 10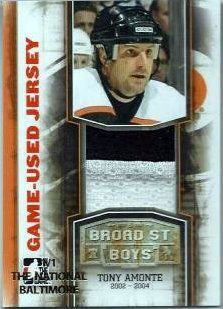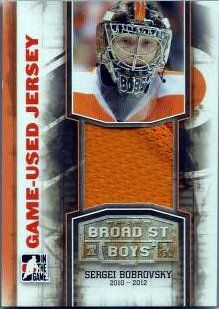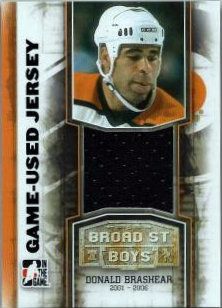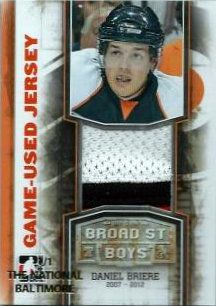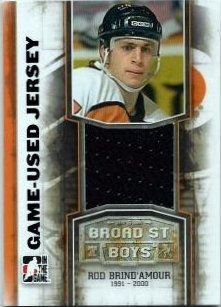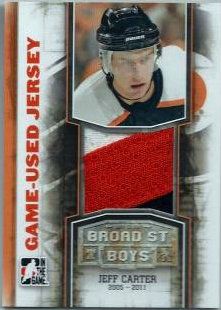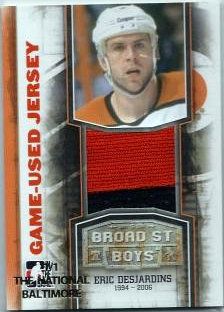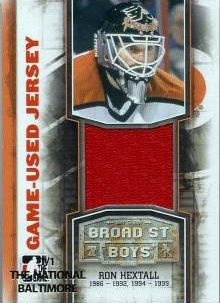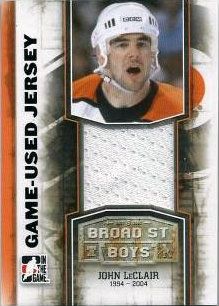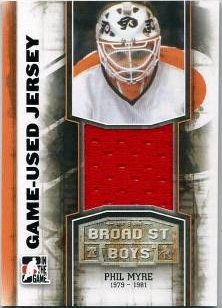 ---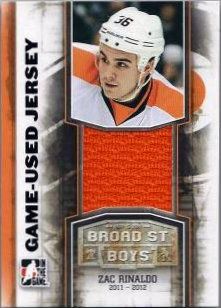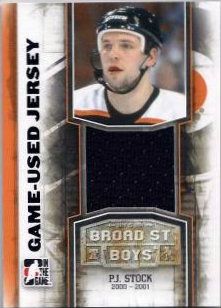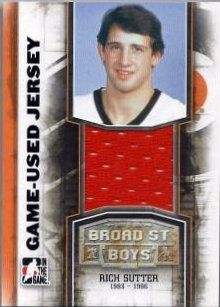 So when I pulled this one at the National I thought the card was miscut. But this one is a SP.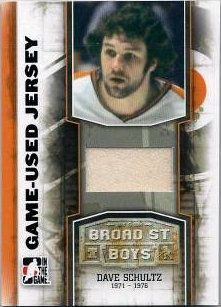 ---
These are the other Memorabilia Sets in this product.
---
City of Brotherly Love - Completed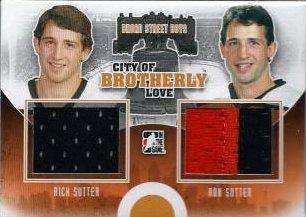 Goaltenders Jerseys (Need #'s G01-G06-G09-G10-G11-G13-G14)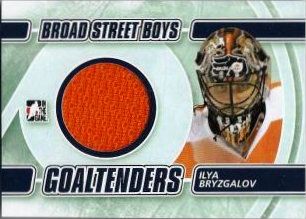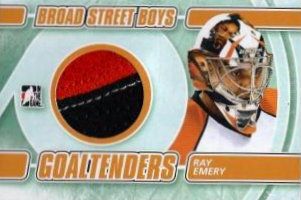 ---
Quad Memorabilia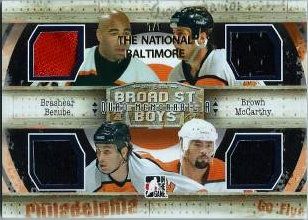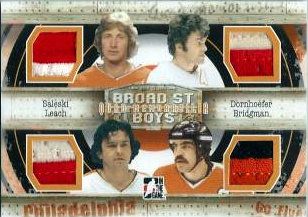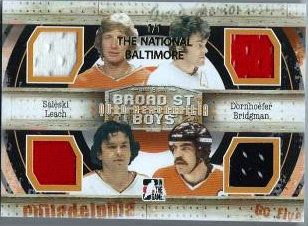 Stickwork Triple Swatch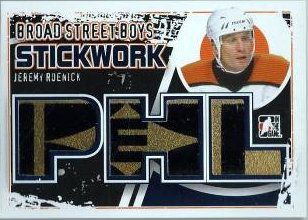 Tough Materials Triples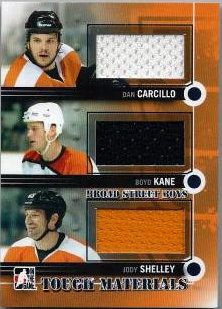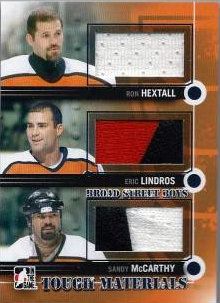 I am looking to do a complete set of Autographs, Memorabilia & Gold Base. If you have any for trade drop me a PM.