So, I opened some Bowman Platinum and now that pricing is up, let's trade.
Here is some of the more interesting stuff. This and more (Gold/Emerald/Ruby, inserts, etc) are all in my org.
Galvez Auto: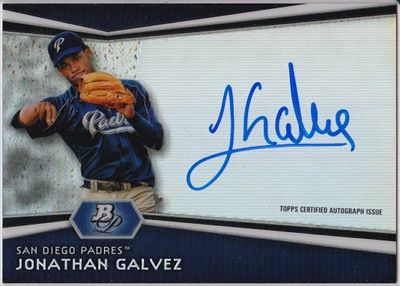 (TRADE PENDING)
Terdoslavich Auto:
(TRADE PENDING)
Bortnick Auto:
Oscar Taveras #d/25
GONE!
JD Martinez GU/auto #d/199
Trevor May die cut #d/25
(TRADE PENDING)
Plus, I bought an A&G blaster and picked up a few interesting things, including this Freeman GU:
GONE!
As always, looking for Reds I don't already have, especially #d parallels/autos/memorabilia cards.