Hi everyone I bought two blasters from Target in Emeryville, CA. I thought my breaks were a bust until I took a closer look at the mini's, then I noticed the SP.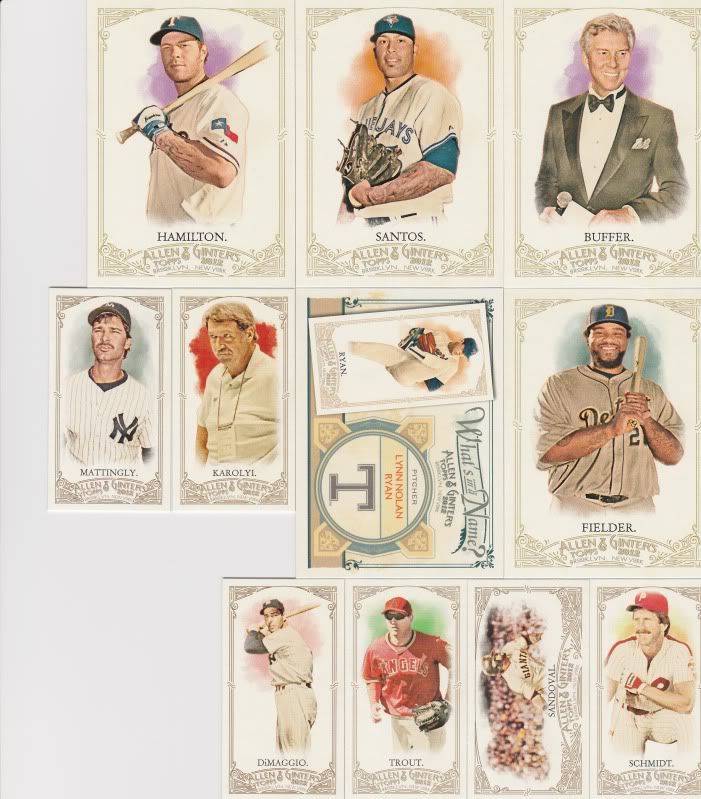 Mini's:
- Schmidt: A&G
- Trout: A&G
- DiMaggio: No Number
- Sandoval: No Number
All are going to be up on the bay, if interested.