I have not really been around much, but I have been busy...
So, of course I had to buy a box or two of Ignite...and that turned into five. I also bought some Ignite insert lots in order to get a few Tony Stewart cards I needed (more on that in another thread...).
Anyway, I think I came out ahead in BV for certain: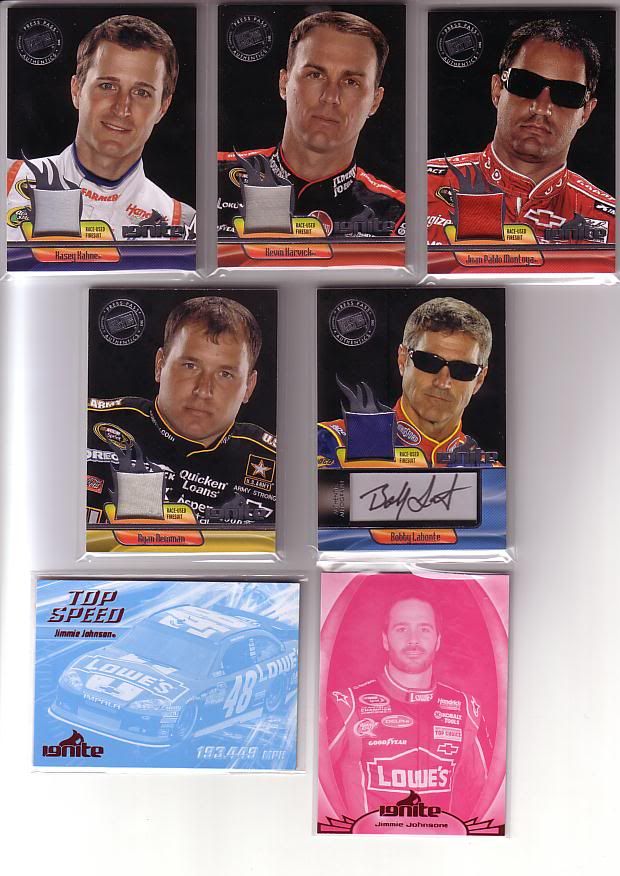 The Labonte came out of the last box I bought, and what I think will be the last box I buy. I want to complete the base set, and everything is up for trade and loaded in my Organize.