Broke a box of BTP which was cool but I think the SP Authentic speaks for itself....ugh. Here we go!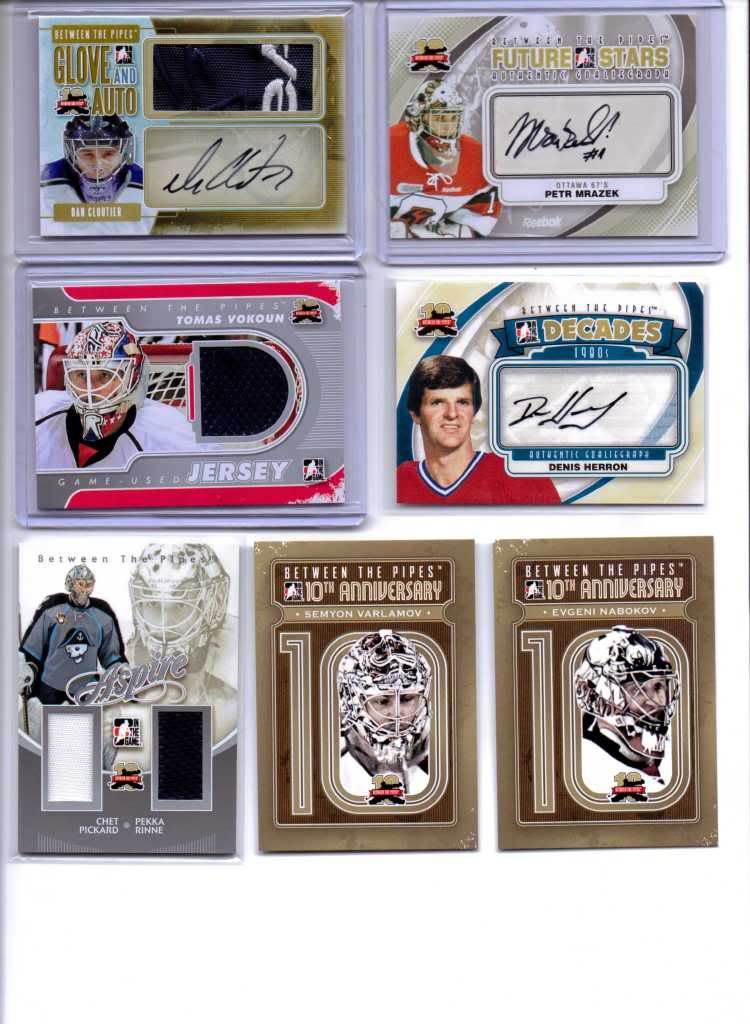 Dan Cloutier Glove and Auto /5!!!
Petr Mrazek Auto (PC)
Tomas Vokoun Jersey /140 (PC)
Denis Herron Decades Auto
Chet Pickard/Pekka Rinne Aspire Jersey /140
Semyon Varlamov 10th Anniversary
Evgeni Nabokov 10th Anniversary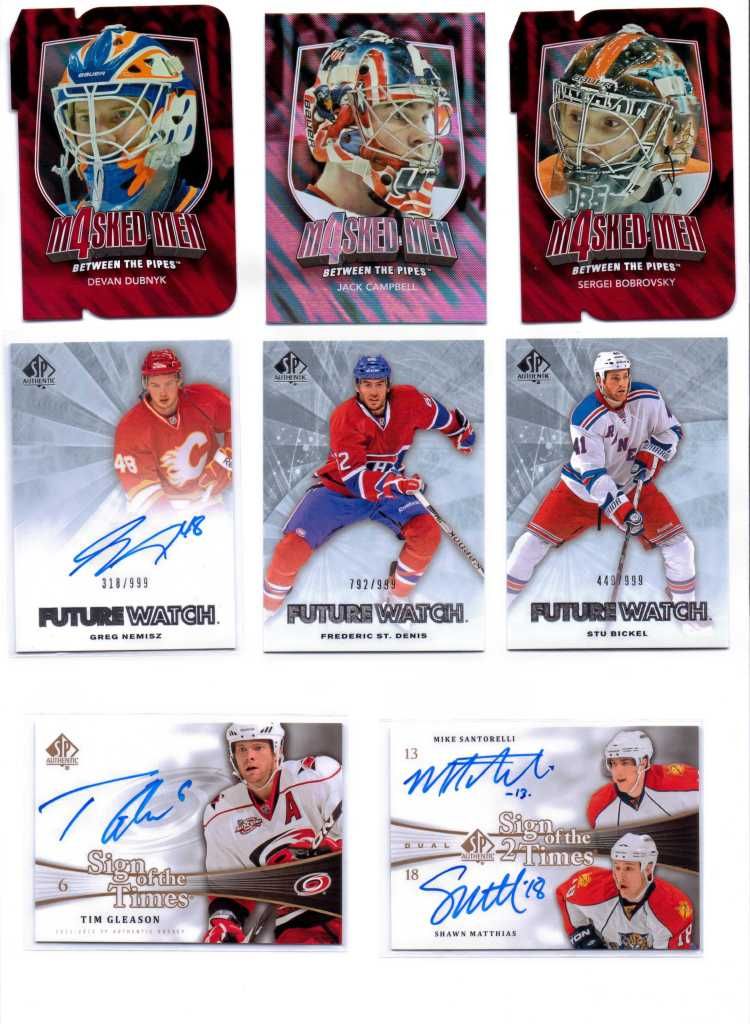 Devan Dubnyk Ruby Masked Men
Jack Campbell Silver Masked Men /90
Sergei Bobrovsky Ruby Masked Men
Greg Nemisz Future Watch Auto 318/999
Frederic St. Denis Future Watch 792/999
Stu Bickel Future Watch 449/999
Tim Gleason Sign of the Times.....
Mike Santorelli/Shawn Matthias Sign of the Times 2...(at least it's a dual auto?)
Not scanned from SP Authentic:
P.K. Subban SP Essentials
Eric Lindros SP Essentials
Devante Smith-Pelly Rookie HoloFX
Teemu Hartikainen Rookie HoloFX
Can't really complain on a bad box when busting boxes is half the fun! All is FT unless marked otherwise.
-Ashley