went to the LCS to grab some bargin 10-11 UD series 1 blasters (i cant believe the value we have been getting out of these. at 13.99 each and being guarunteed 2 YG's, a Yzerman Hockey heroes, a buy back, and at least 1 more insert how do you go wrong)
anyways grabed 9 more blasters, added some YG's, The Hockey Heroes Header, and 4-5 All-world team to my set, the remaining YG, inserts, buybacks had a combined BV 0f $454 not bad for the 127 i paid.
OK the real reason i am here is to show off the best pack of limited i have opened ever!
A pretty nice box for a canucks fan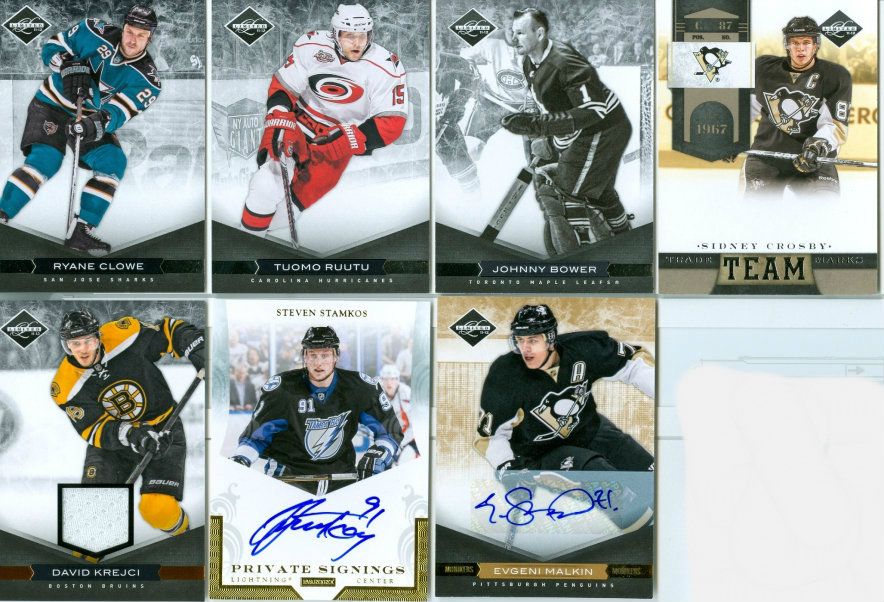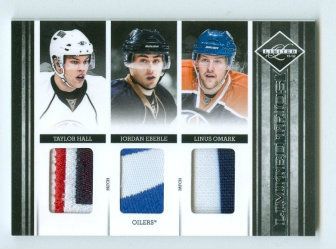 this is probably the best PC card i have ever pulled 2/10 and 3 great patches, love it
The Crosby's, Oilers, Burrows, Tedenby, Bower are goig to my set/PC the rest are avaliable for trade if you want em LMK