I bought 3 boxes from the LCS to bring to the show in order to get the redemptions. I bought an additional 2 boxes at the show. I then bought 2 more at the LCS on Thursday. Here are the breaks;
Box #1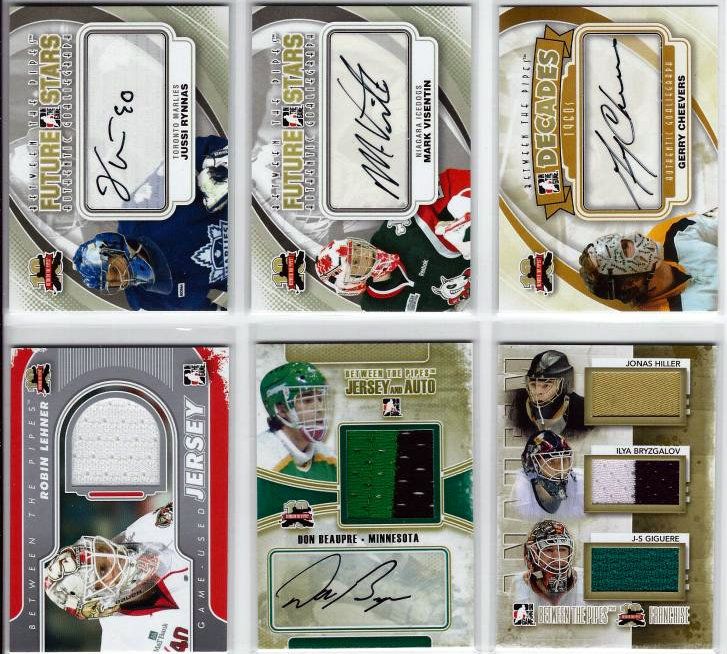 So I blew past the actual cards I pulled eagerly awaiting my redemption.
I had the ITG rep (woman) pull my ticket. I denote the gender since I do not have any of the rep's names.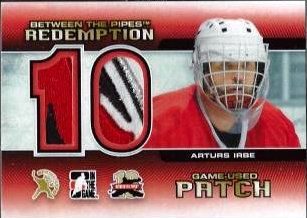 Now I am stoked after getting this redemption, but it went downhill after that.
Box #2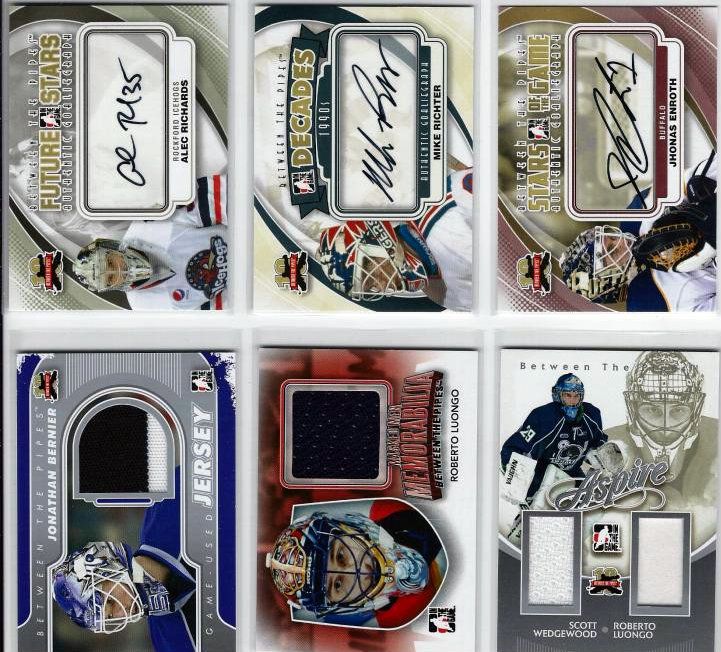 This time I had the (man) pull the ticket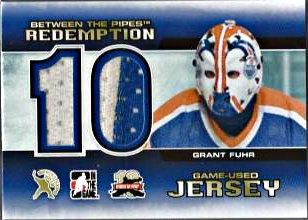 I tell him that this redemption was not as good as the 1st one.
Box#3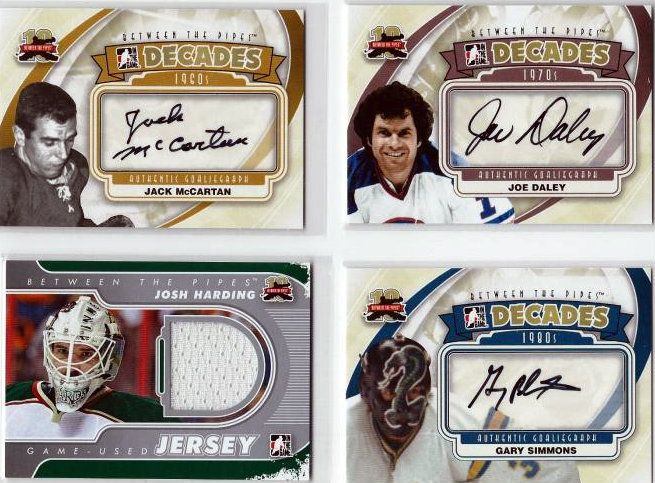 So after this lackluster break I figured I try my luck in pulling the ticket.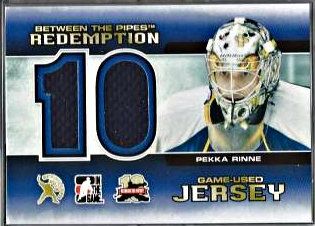 After walking the Expo several times I purchased 2 boxes to see if I can get a Redemption PC (Cujo or Hasek). I also bought a box of Enforcers since ITG was giving 1/1 show stamped redemptions for them.
Box #4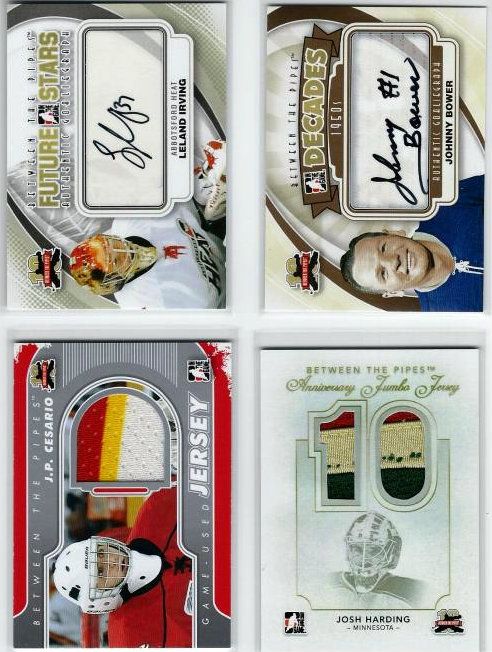 Again I disregard the break awaiting my Redemption. I figured I have the woman who got me the 1st one pick again. Not who I had wanted but it would go nice with my Flyers PC;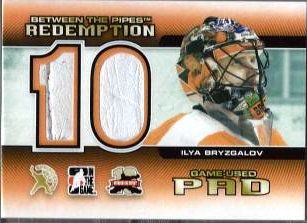 Box #5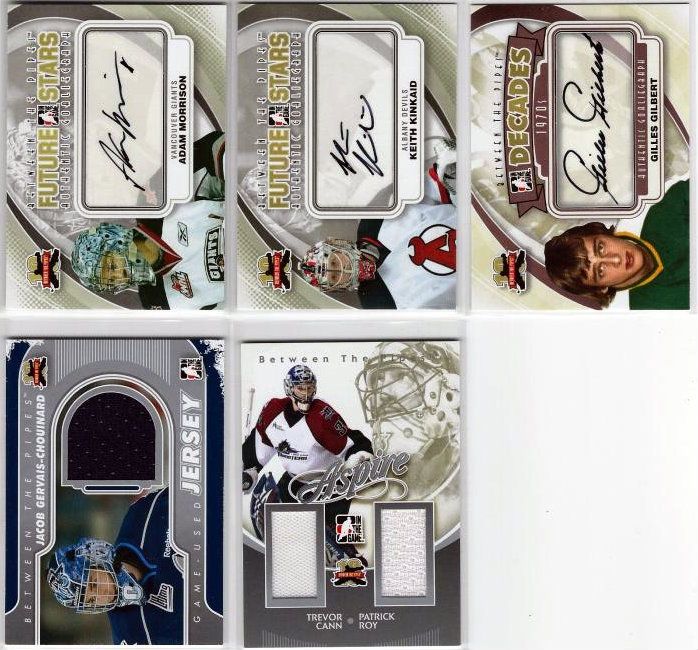 I had her pick again knowing she would have better luck than I do.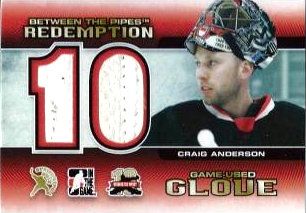 Overall it was a fun time seeing other collector's open thier boxes and the great looking redemptions they got.
After getting home and loading all the cards into organize I did better than I had thought.
Box #1
Beaupre print run of 5
Triple Gold print run of 10
Box #2
Luongo print run of 10
Box #3
Never heard of Daley or McCartan
Box #4
Harding print run of 10