That is 100% fake, or topps isnt using game used jerseys on their card.
The logo patch on the front of the jersey is not that texture.
Please notice on the first picture what the bat looks like, then look at the card's bat. This is a FAKE replica jersey.
The second picture is a authentic, on field jersey. Please notice the difference.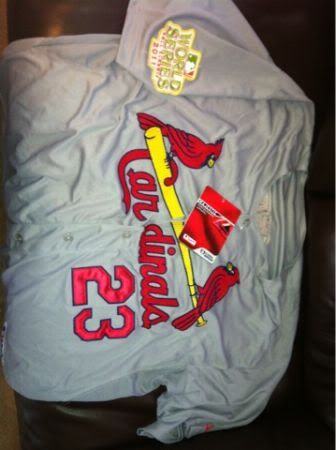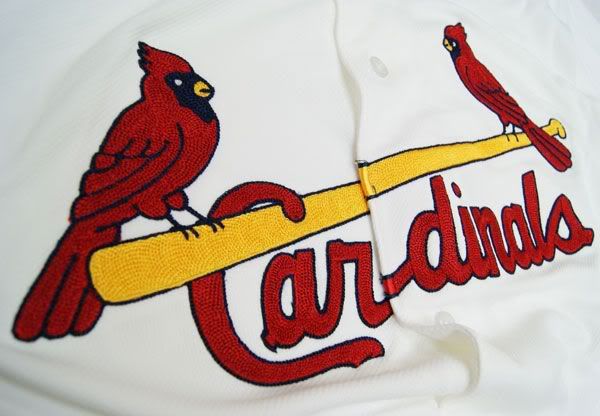 Only way those are real patches is if they are off of some sort of arm patch with the cardinals logo, which i cant think of one that looks like that.