Guys,
Wife decided to pick out the most expensive stroller for our new baby girl that is due to arrive soon.
Must sell the remaining Ripkens I have.
I paid $325.00 and some change for both but will sell for $300.00 DLVD.
You get:
2011 Tribute 5/5 Relic Autograph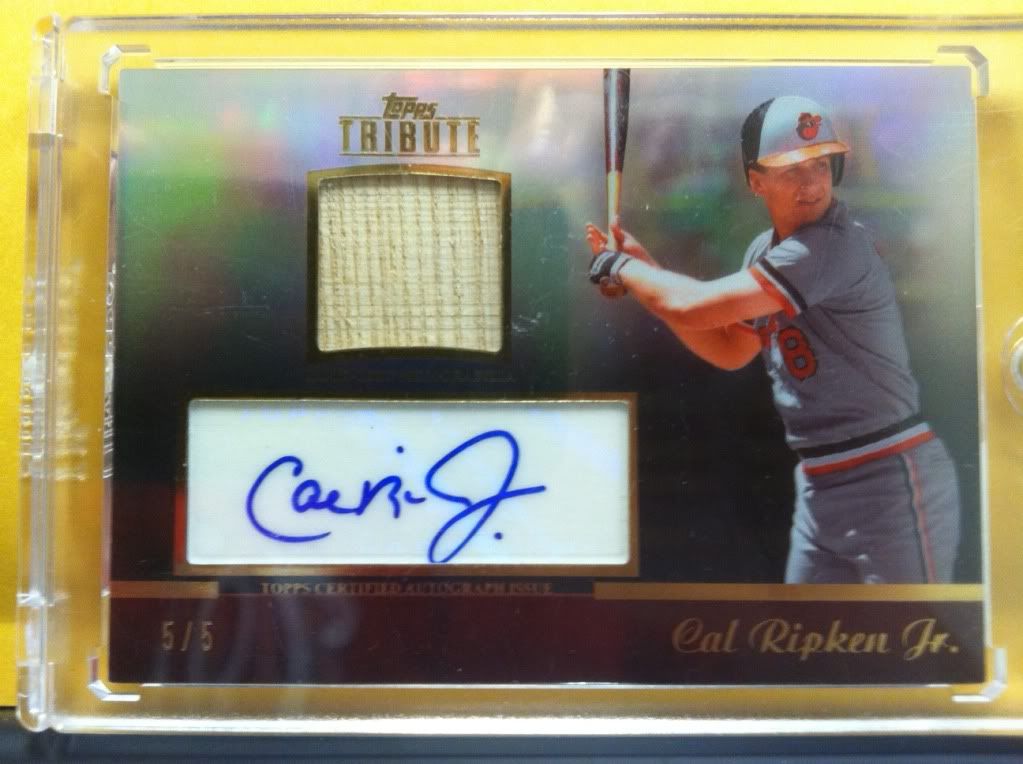 2012 Tribute 26/49 Autograph
Thanks guys.