Got a Shoutout for Mcleodfive, about a week ago brother man pm'd me and said he had a little package coming my way...........ahhhhh yeah I think brother man needs to break out the websters and look up " little ". I don't see a rookie auto, two quad jersey rookie autos and everything else here little lol. Enjoy, I know I did. Thank You my friend from me and the mini me. 
Mini me first as always 
Matt Cassel / Dwayne Bowe / Jamaal Charles Triple Patch /25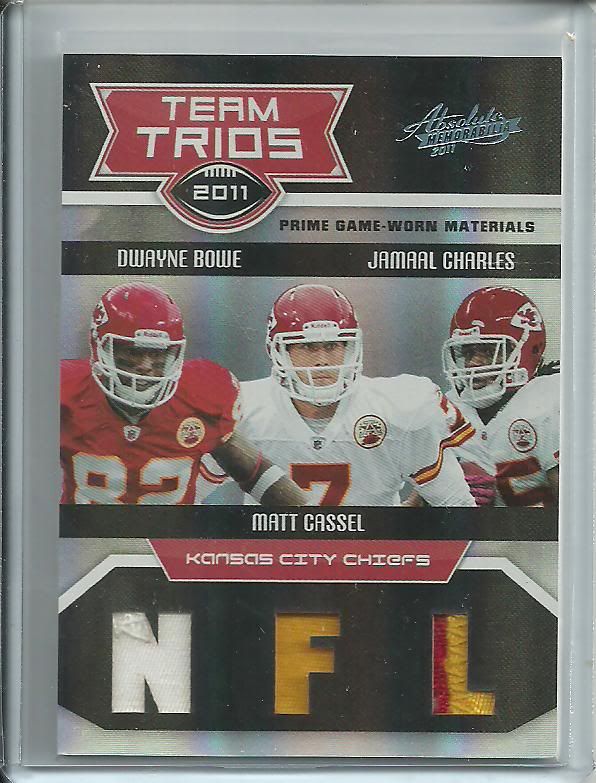 Matt Cassel Topps Pristine Auto /1500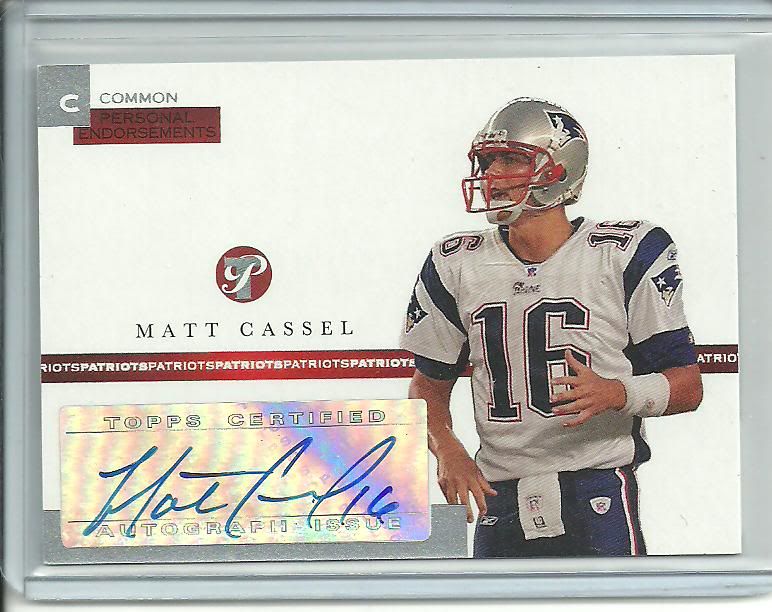 Thank you again from mini me he loved them both, and as soon as wifey told me who was on the triple patch well I knew my chances of keeping it were non and again non lol. 
Now mine 
Tony Moeaki Bowman Sterling RC 
Dexter McCluster Topps Tribute Dual Jersey /45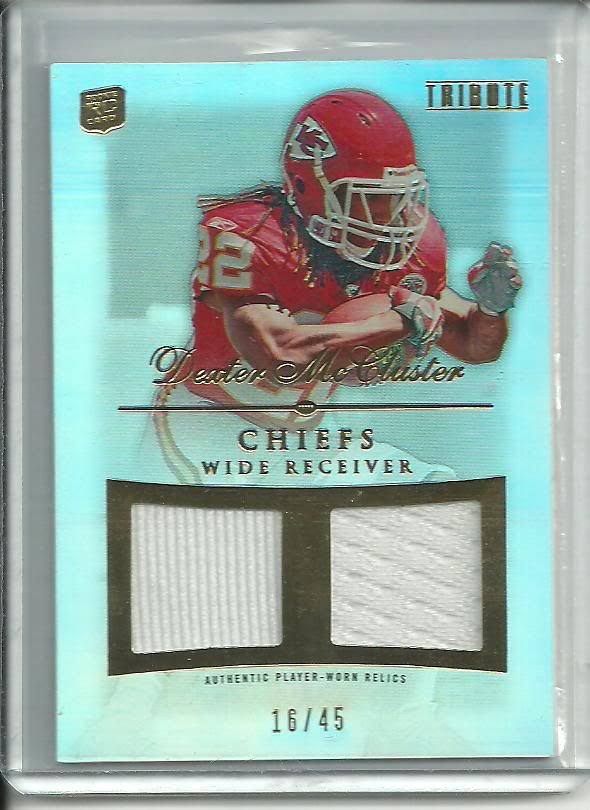 And the filth 
Dexter McCluster Topps Tribute Quad Jersey Auto /55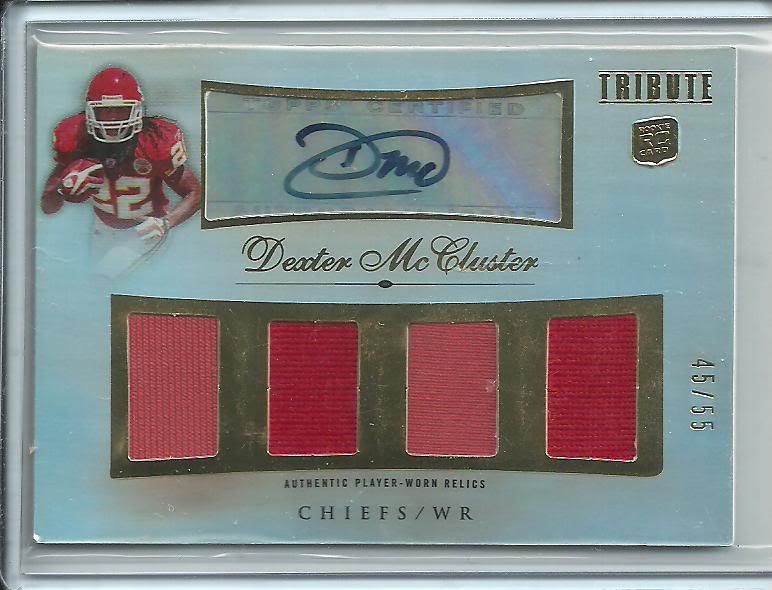 Eric Berry Topps Tribute Quad Jersey Auto /50 
And thank you again from me Sir, I love the quads, just something about the shininess.