This was my very first time submitting to BGS not to bad i mean i would have loved for everything to come back 9.5 or 10 but most everything i sent was really think cards so overall i am very happy. Also Love how the Books look graded
First cards from my son LT PC
1/5 BGS 8.5 Auto 10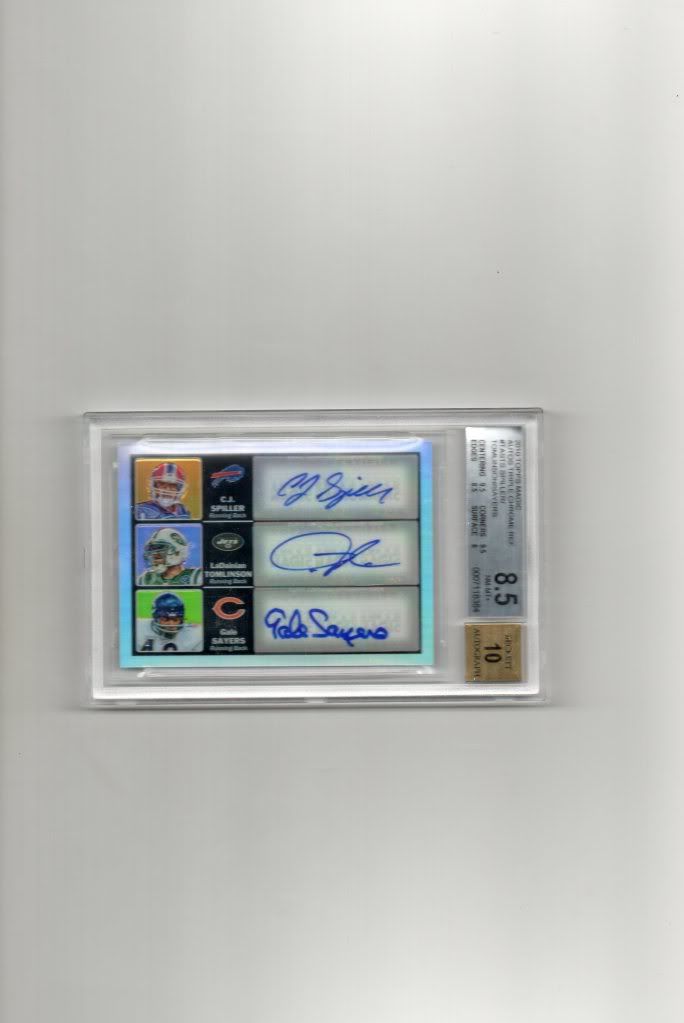 04/20 BGS 8.5 Auto 10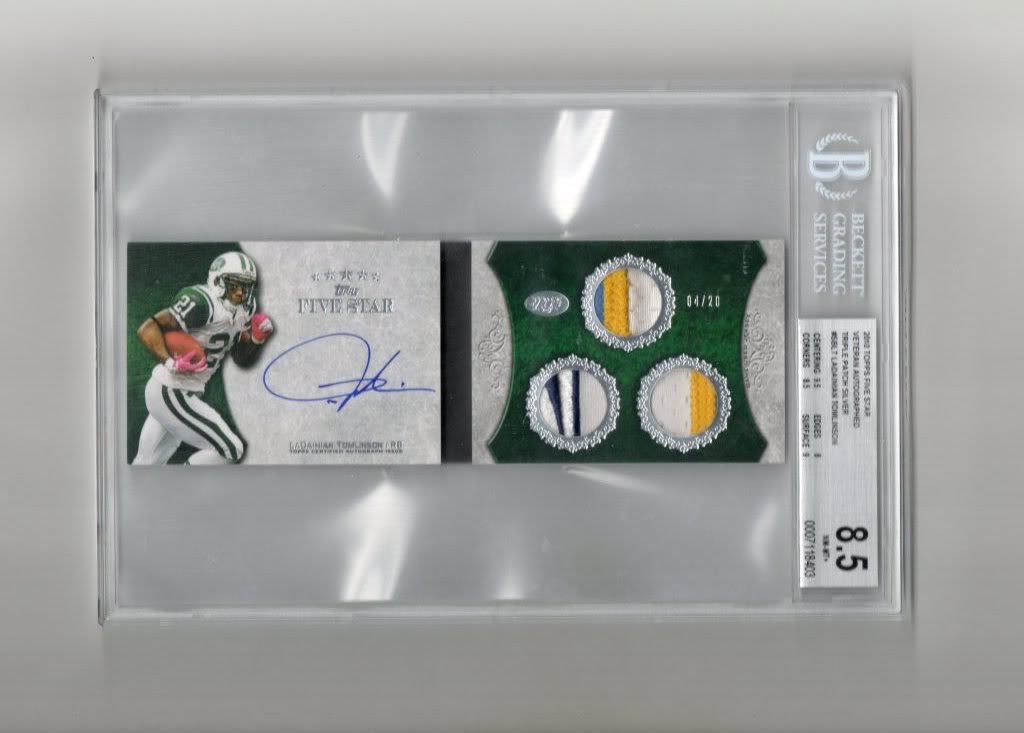 01/10 BGS 8.5 Auto 9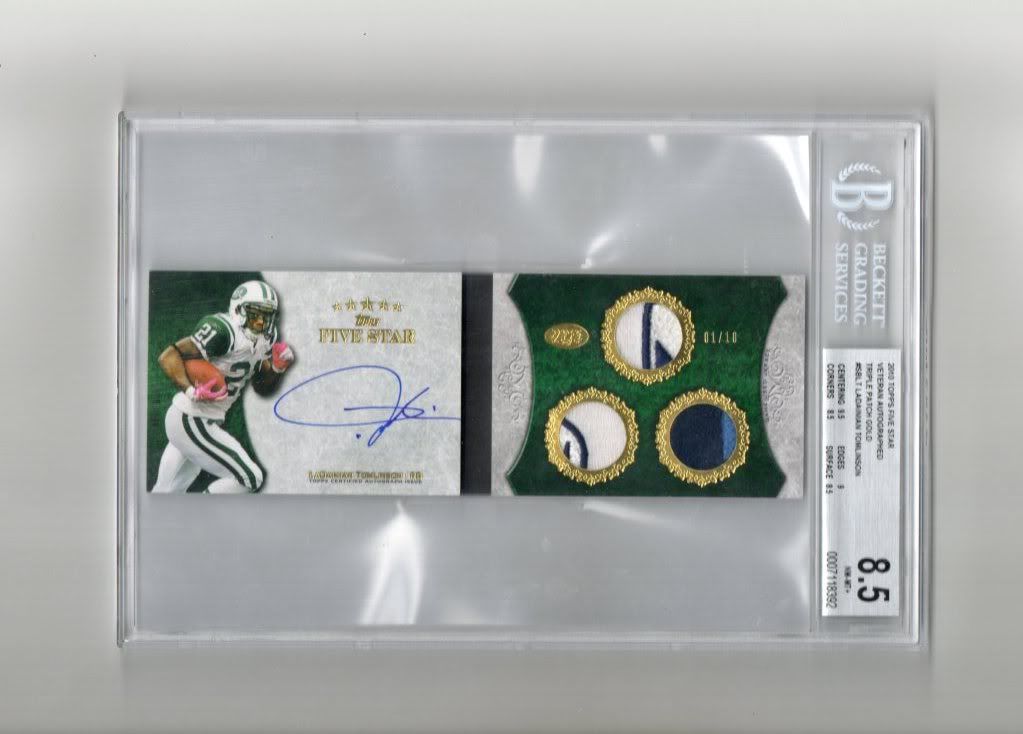 01/10 BGS 8.5 Auto 10
1/1 BGS 8.5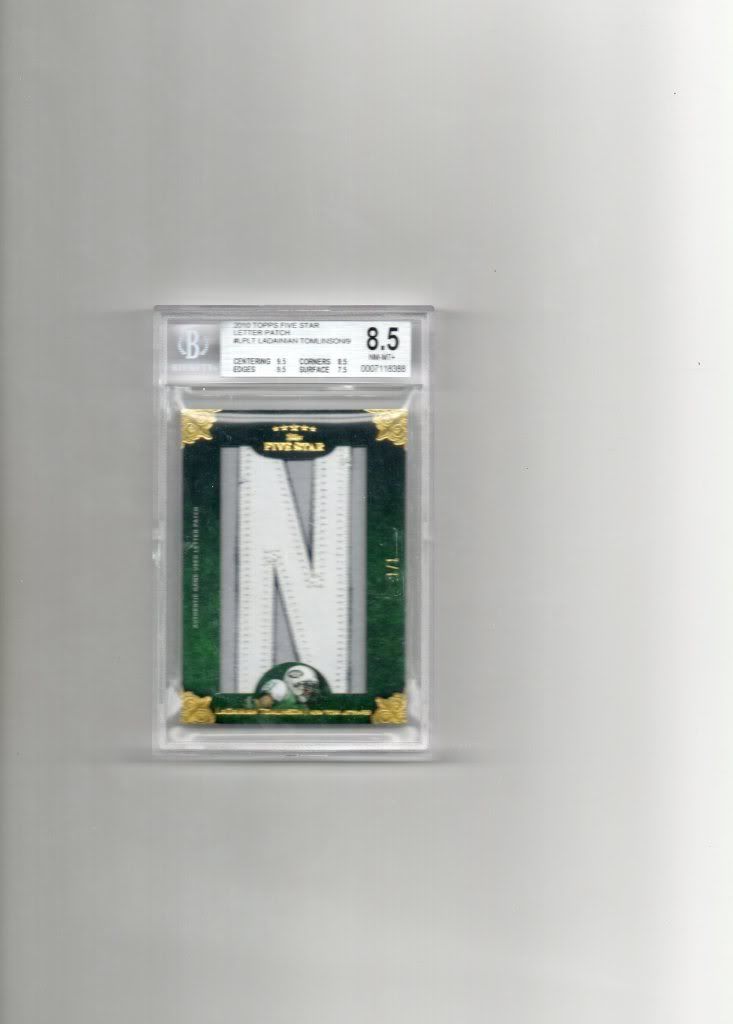 Finally stuff from my NBA 50 Greatest Auto PC
1/1 BGS 8.5 Auto 9
Not sure why this scanned Black in white but anyway
1/1 BGS 8 Auto 10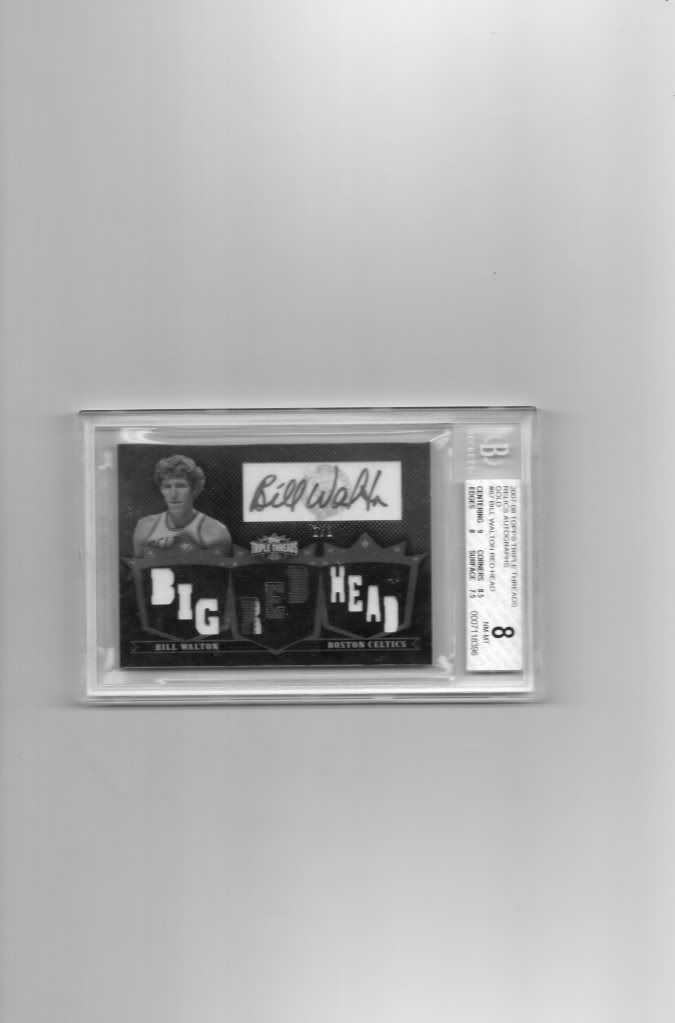 10/10 BGS 9 Auto 9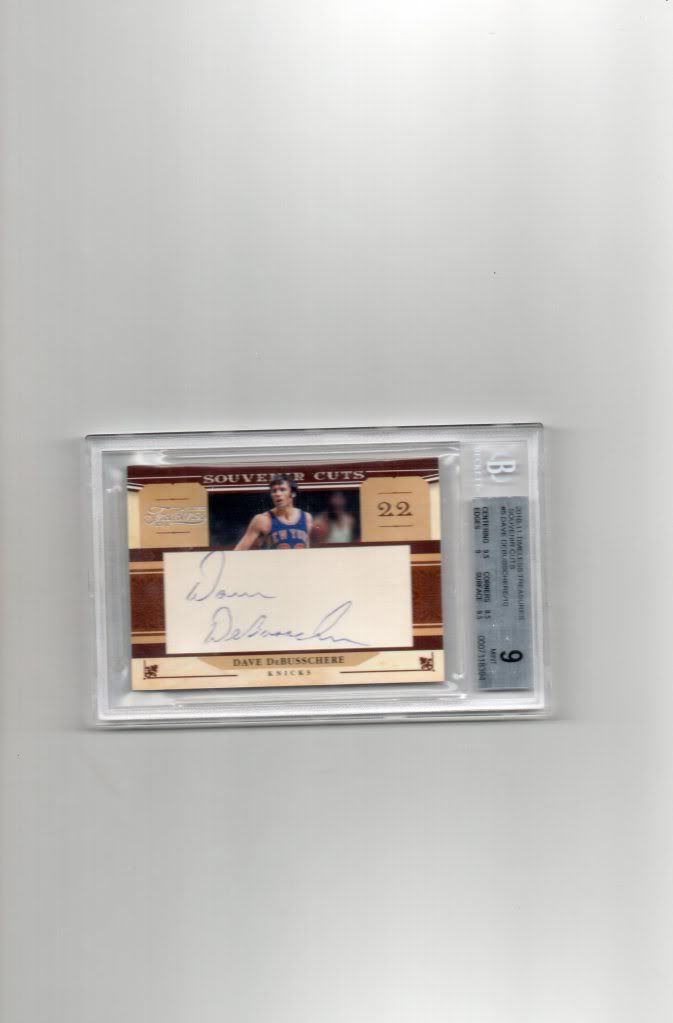 16/25 BGS 9 Auto 9
I though this one was a little harsh!
06/15 BGS 8.5 Auto 8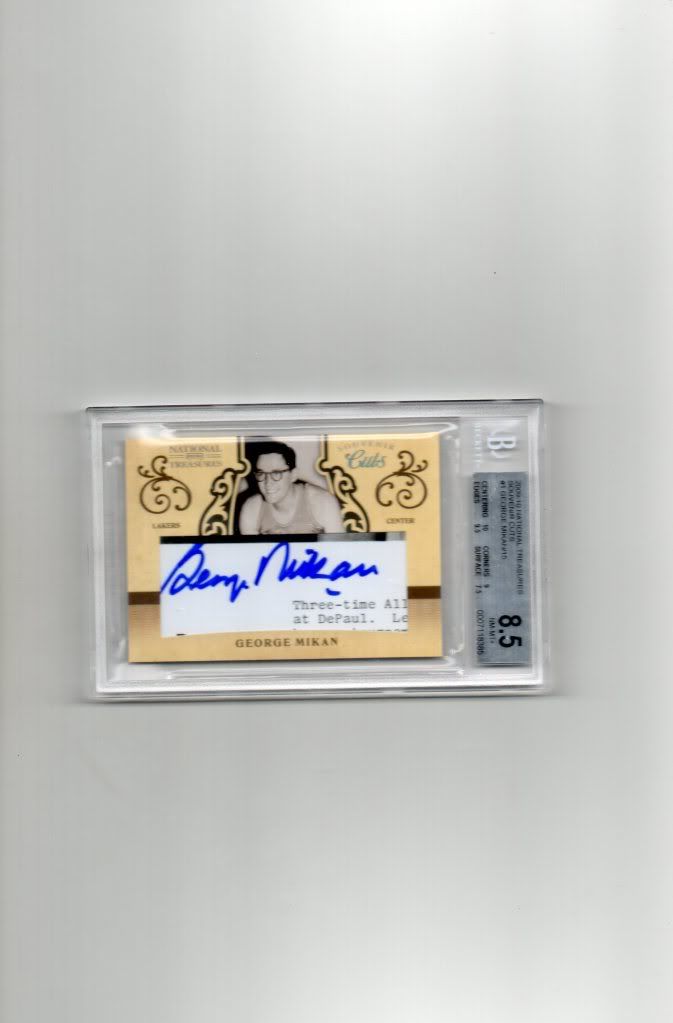 ---
Also here is my Michael Jordan Rookie it was in horrible but i wanted it slabbed
And these are my 2 favorite cards
1/1 BGS 9 Auto 10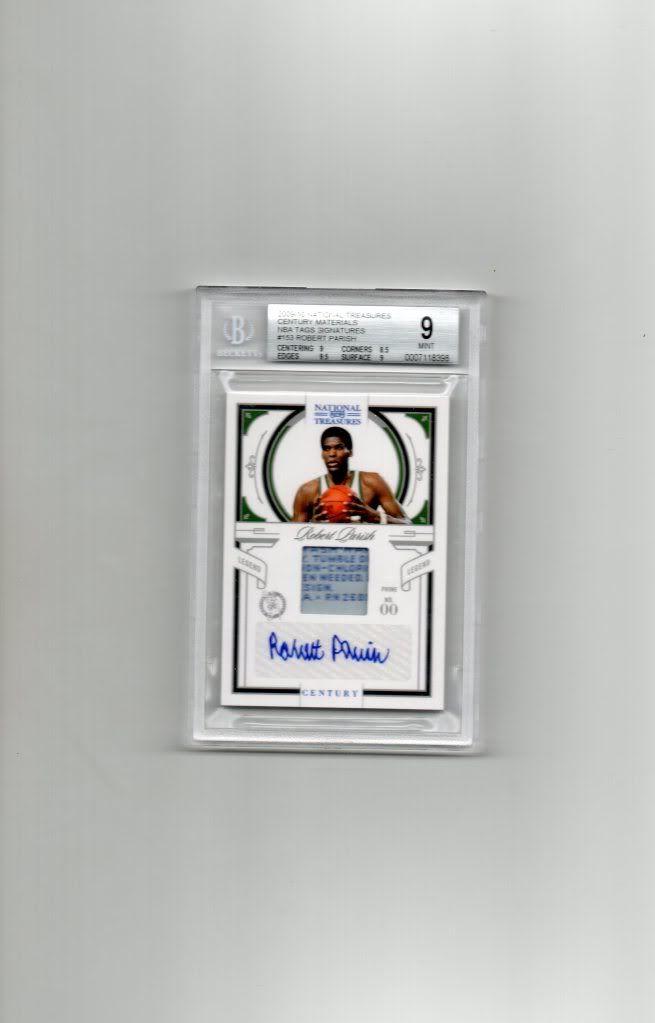 19/25 BGS 8 Auto 10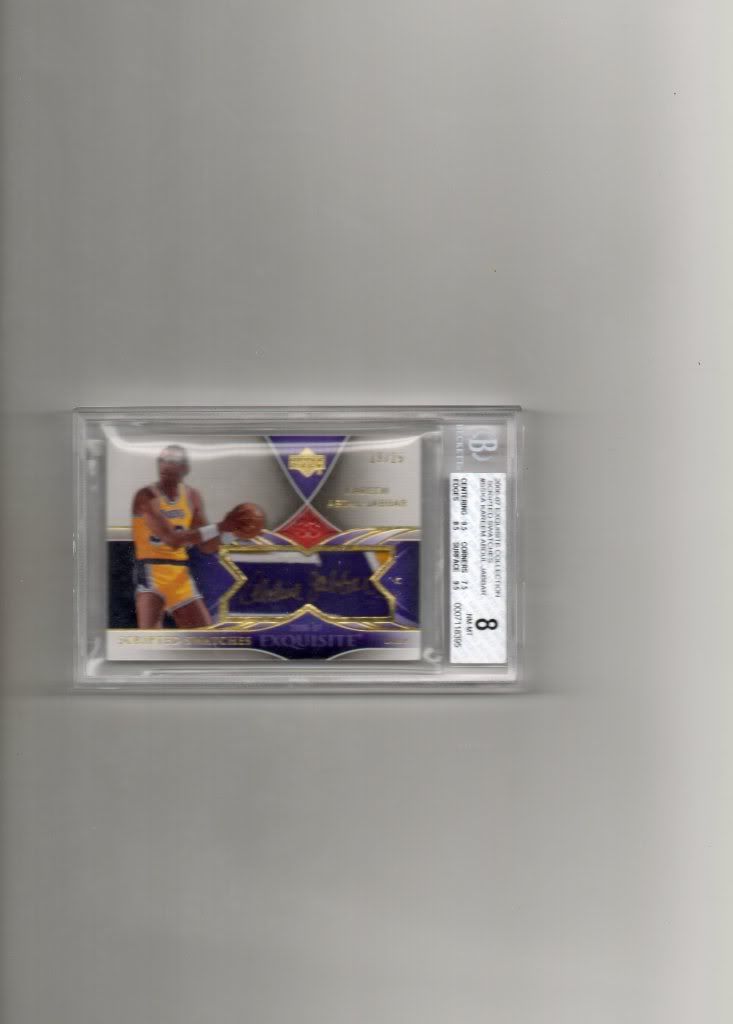 Let me know what you thank and thanks for looking!!!