Starting to sort through my '50 and '51 Bowman's.
First look in 35 years-- Im gonna take them out of the plastic pages, and put into penny sleeves this weekend!
I need only 9 cards for the '50 set, and 35 for the '51.
Im still trying to get up to speed on Conditional Grading, but most have sharp corners, and no major dings.
PRIMO '50 SET: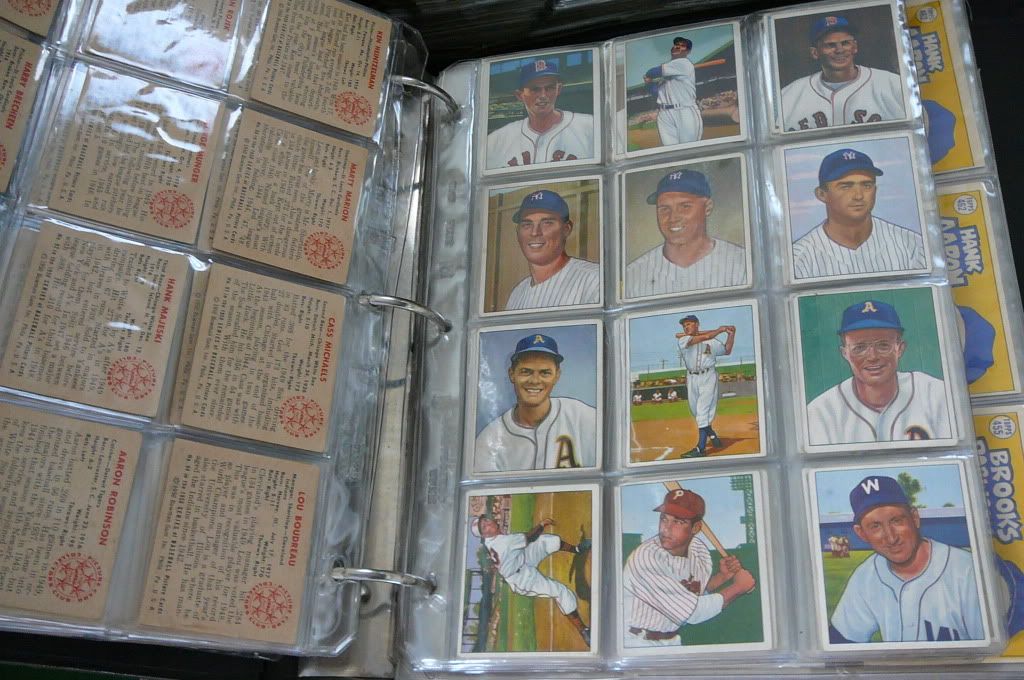 AND '50 & '51 DUPES: