Pretty satisfied with the cards, everything is for trade except the Bench card...mine
Pack 1..
Hello Yankees pack? Ryan Howard...Jeter, Mantle and Mantle gold 16/25
and the hit...
CC Sabathia Superstar Swatches 83/99
Pack 2...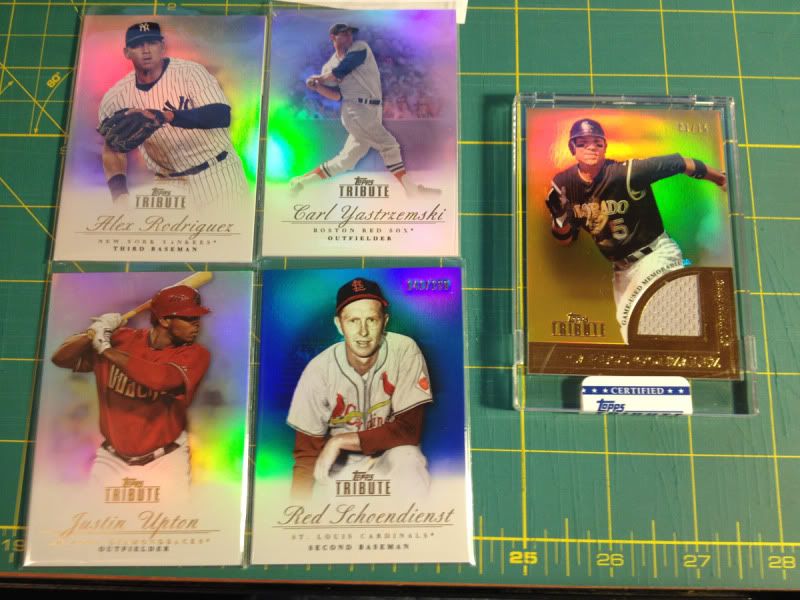 A-Rod, Yastrzemski, Justin Upton, Red Schoendienst blue 141/199
the hit...
Carlos Gonzalez GU 1/15
Pack 3...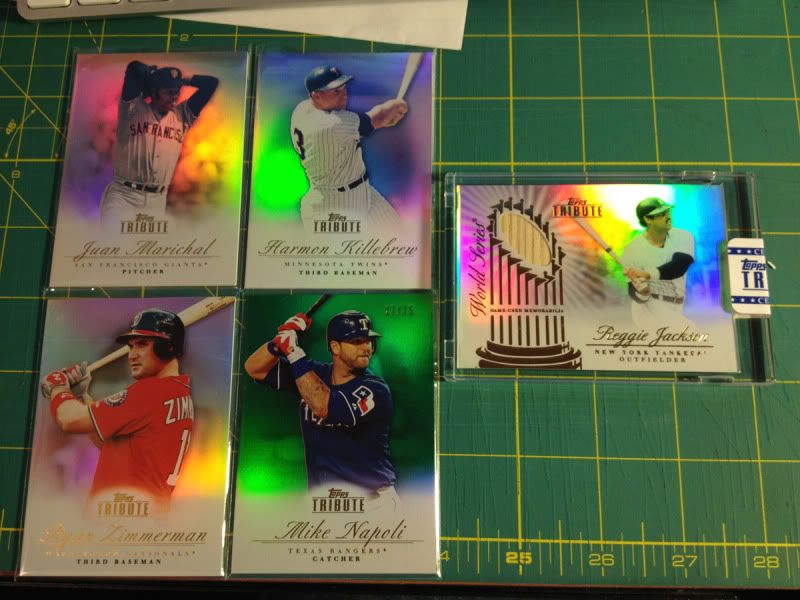 Marichal, Killebrew, Zimmerman, Napoli green 27/75
the hit..
Reggie Jackson GU bat 18/49
Pack 4...
Nolan Ryan, Cabrera, Cruz, Spahn black 49/60
the hit..
Mike Trout AU blue 18/50
Pack 5...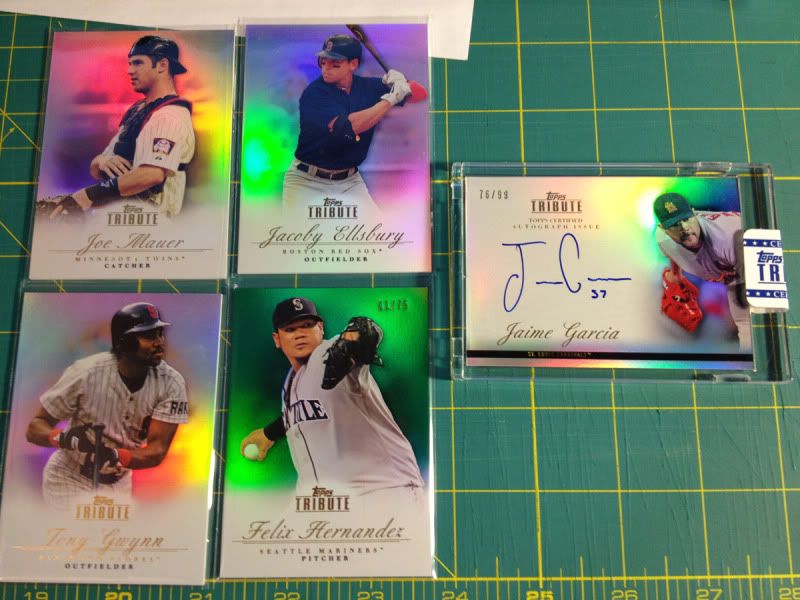 Mauer, Ellsbury, Gwynn, Felix Hernandez green 11/75
the hit..
Jaime Garcia AU 76/99
last but not least..
Pack 6..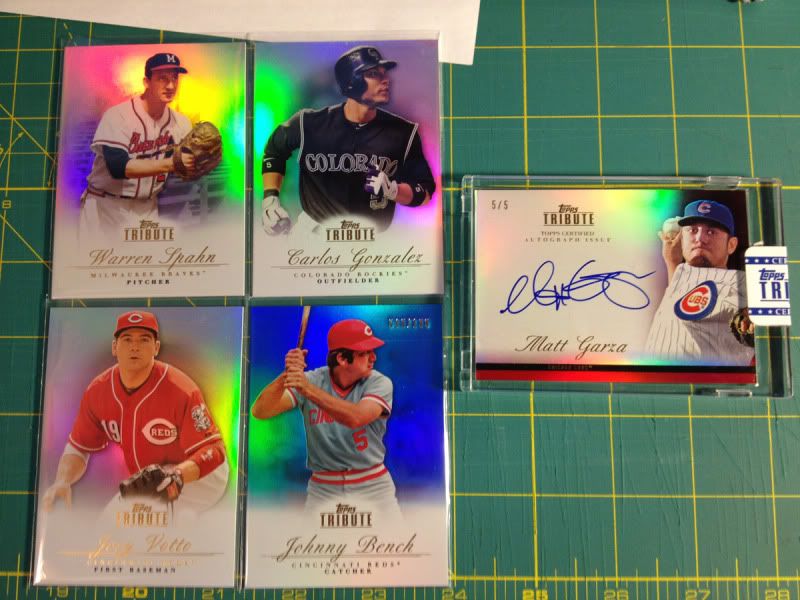 Spahn, Gonzalez, Votto, Bench blue 40/199
the hit..
Matt Garza AU red 5/5
everything is up FT/S except the blue Bench one, I'll keep that one for my PC, i'll put them all in my OG whenever Tribute is put up.